150 examined in health camp
Event held at Dhakoli near Zirakpur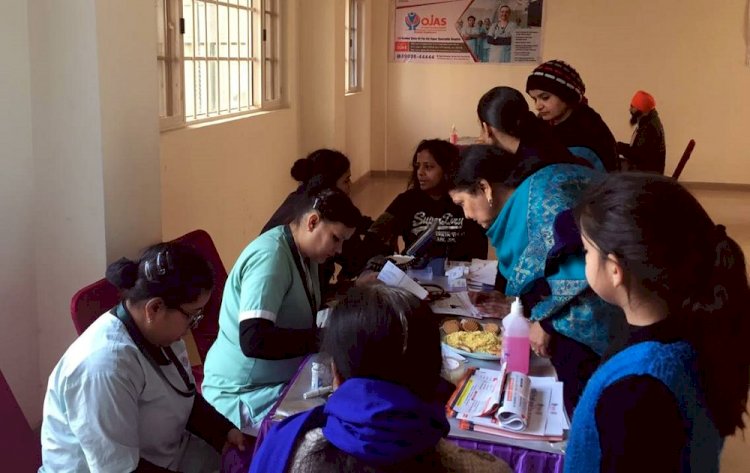 Chandigarh: As many as 150 people were examined in a free multi-speciality health camp at Dhakoli near Zirakpur on Sunday. The camp was organized by Ojas Hospital, Panchkula where its team consisted of Dr Anurag Sharma, director of cardiology and Dr. Gagandeep Gupta , ortho surgeon examined the people.
Speaking during occasion, Dr. Anurag said that the most common cause of illness and death in elderly is heart attacks. Among the patients who die after heart attacks, 81 per cent are above the age of 65-years.
The risk factors contribution to heart attack including high blood pressure, diabetes, obesity and physical inactivity all increase with increasing age, informed Dr Anurag.
Increasing age lowers the efficiency of all organs of the body especially the kidneys and the lungs because of which the elderly patients are more prone to respiratory complications and kidney failure, he opined.
Moreover there is a tendency of elderly patients to delay or avoid treatment of heart diseases especially interventions like stenting and bypass surgery mainly due to fear of complications of associated multiple diseases as well as financial constraints, he maintained.
However studies have shown that the outcome is good after interventions in elderly patients even if they have high or moderate risk, Dr. Anurag asserted.
However though complication rate may be higher and recovery slower in elderly patients yet the chances of survival and improvement of quality of life are more after active intervention as compared to conservative medical management, remarked Dr Anurag.