1st Video campaign from Chandigarh Region on Corona Virus Prevention
It inform everyone about basic measures one can adopt to keep themselves and their loved ones safe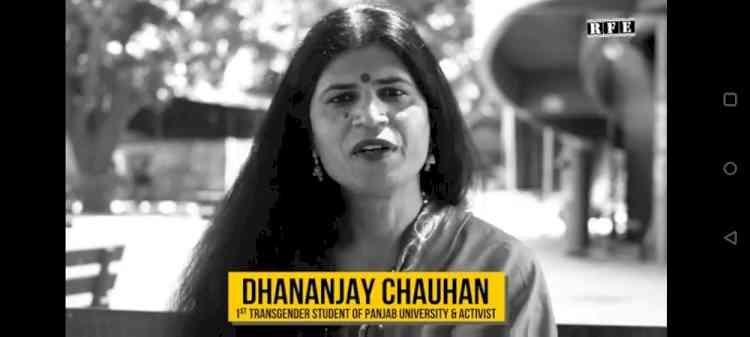 Chandigarh: India Fights Coronavirus - a campaign video by the house of Pinaka Mediaworks shares a strong message of taking preventive measures to combat the COVID-19 pandemic. 
The first film from the Chandigarh region to come out on Coronavirus seeks to inform everyone about the basic measures one can adopt to keep themselves and their loved ones safe. 
It is imperative that we be aware of the true facts related to this disease and hence the film urges citizens to act responsibly, spread happiness and not rumours in these tough times, said director Ojaswwee Sharma.   
Seen in the film are Chandigarh's influential dignitaries, namely - Aneesh Bhanot, President, Rotary Chandigarh Shivalik; Mahavir Singh, Member Secretary, State Legal Services Authority, Chandigarh; Renuka Salwan, Director Public Relations, Panjab University, Chandigarh; Ojaswwee Sharma, Filmmaker; Mx Dhananjay Chauhan, 1st Transgender Student of Panjab University & Transgender Rights Activist; Shiv kumar sharma, Executive Member, National Institute For The Blind; KanwalPreet Singh, Actor; Dr. Devinderpal Singh Sehgal, Forensic Expert and Kitemaker; and Saara, Student.