20th Bharat Rang Mahotsav: Ambiance Performances and Street Plays
Author(s): City Air NewsNew Delhi, February 10, 2019: The youth forum at the 20th Bharat Rang Mahotsav today presented the following three plays: Excuse Me- Aap Kaun: The street-play by Manthan, The Dramatics Society of Amity Institute...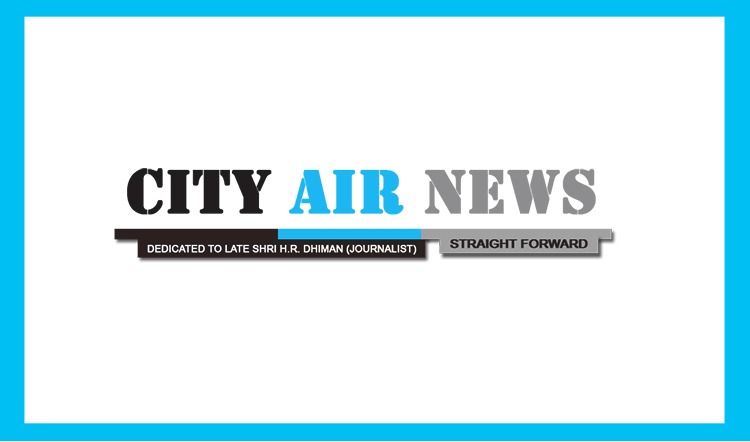 New Delhi, February 10, 2019: The youth forum at the 20th Bharat Rang Mahotsav today presented the following three plays:
Excuse Me- Aap Kaun: The street-play by Manthan, The Dramatics Society of Amity Institute of Biotechnology, Noida, explores the problem of personal Space and inva-sion of privacy in our day-to-day life, be it inmetro, office, or even cultural rituals and beliefs or in all kinds ofrelations. All the social taboos and evils, small or big are directly orindirectly associated somehow to personal space. Through the play,they
tried to showcase social taboos and crimes like mob lynching,body shaming, discrimination, cyber security threats and blind faith etc.
Street-play teams of Lady Hardinge Medical College and Maharaja Agrasen Institute of Technology, also performed their plays in the premises of National School of Drama.
Ambiance performances bring cultural charm to Bharat Rang Mahotsav and showcase a colourful landscape of our culture. These performances show the lesser-known local, traditional, and folk forms from the states to the heart of the national capital. They are performed at intervals within the NSD premises at the auditoriums before the plays begin. Today's ambiance performances sawKarma Dance, Manjeera Dance and Bhawai Dance.
Director's Meet
Directors Mr. Thawai Thiyam( The Dumb Waiter) and Shri Bapi Bose(Morphosis) at-tended the session. Theatre critics Mr. Shivkesh Mishra and Ms. Amba Sanyal too attended the session and initiated an interesting question-answer session with the directors, asking about their story and how they thought of adapting it.
Plays
Higuita- A Goalie's Anxiety at the Penalty Kick:The Malayalam play by Sasidharan Naduvil, is an independent dramatization of two famous works, one by N.S Madhavan (Higuita) and the otherby Peter Handke (The Goalie's Anxiety at the Penalty Kick). Higuita was staged for the first time 20 yearsago as a 30-minute short play. The stage arrangement consists of a football ground with a church on oneside. Father Geevarghese is the church vicar of a small town somewhere near southern part of Delhi. Hehad once heard the story 'The Goalie's Anxiety at the Penalty box' from Father Capriaty, his friend fromItaly.(Open Lawn, 6:00 P.M)
Macbeth:The Bengali play by Israfil Shaheen, begins in a military camp, where the Scottish King Duncan hears the news that his generals,Macbeth and Banquo, have defeated two separate invading armies one from Ireland, led by the rebelMacdonald and another from Norway. Macbeth is a brave and loyal Thane to King Duncan. After hearinga prophecy that he will become king himself, Macbeth is overcome by ambition and greed. Bolstered bythe prophecy and his wife's encouragement, he kills King Duncan and takes the throne. Afterwards,Macbeth's guilt, fear, and paranoia lead him to commit even more murders to secure his power. Hisconfidence in the prophecies eventually leads to his down fall and he is overthrown and killed by those hehad wronged.(Shri Ram Centre, 4:00 P.M)
Ashwatthaman:This play by Jagadeesh R.is said to be the first poetic play in Kannada. In this play Ashwatthama, an immortal hero fromMahabharata, is transformed by the author to enable him to meet his tragic end. The play breaks from thetraditional image of Ashwatthama as one blessed with the gift of immortality. Aswatthama in theMahabharata is a bachelor while in the play he is married and has a son called Rudrashakti. Ashwatthamaattempts to avenge the death of his father (who had been deceitfully killed by the Pandavas) by attackingthem at night. However, he ends up killing their young children and is so embarrassed that he takes hisown life.(LTG, 5:30 P.M)
Don….Take Bhalo Lage:The Bengali play by Sujan Mukhopadhyay, revolves around a renowned poet, theatre director, and actor Subhomoy Dutt, who has been arrested for his outrageouscomments against the state, and locked in custody with other petty convicts. Subhomoy transforms the jailinto a stage and starts performing the story of the 'Mad Knight' Don Quixote, with all the jail inmates asperformers. The prison cell metamorphoses into a space of eloquent metaphors and bizarre events of Donand his mate, Sancho. Adapted into a modern day situation, this musical carnival emerges with forms likeKirtan, Flamenco, Rabindranath's song, Rock-N-Roll, Toppa and Western Classical.(Kamani, 7:00 P.M)
Item:The Gujarati play by director Arpita Dhagat, The play begins by establishing how any girl who grows up in an average middle-class family, isexpected to become the son of the family. These girls continue to make an effort to become the son of thefamily till the point they break down. The women have never been taught how to love themselves orrespect their own identity. They are conditioned to follow set standards of beauty as per prevailingpopular culture. We, the society, want women to play an expected role and follow all social norms. Webecome insecure with independent women having their own mind. Thus, the play is a constant juggling ofthe expected roles and the real self, narrated as a story and popular imagery.(Abhimanch, 8:30 P.M)
National Seminar
The 2nd day of the national seminar on "Is Theatre Inclusive?", was divided into two sessions, where Sh. Surya Mohan Kulshreshtha, Ms. Kalai Rani and Ms. Sreejata Roy, along with Sh. Prayag Shukl at Chair, addressed the audience in 1st session(from 2:00 P.M to 3:30 P.M).
In the 2nd session, which was scheduled from 4 P.M to 5:30 P.M, Sh. Sanjay Sahay, Ms. Anita Cherian, Ms. Sameera Iyengar and Sh. Anshuman Bhowmik, along with Sh. Tripurari Sharan at Chair, too attended the session and addressed the audience.
The sessions were followed by a deep discussion about the present state of theatre and how theatre is changing with time including the change in the cultural landscape.
Tomorrow's Highlights for performances:
1. Phool Singh- Nautanki (Swang)
Directors: Satish Georgy Kashyap & Sandhya Sharma
Group: Swang, A Folk Art Academy, Haryana
Language: Haryanvi
Duration: 1 hr 15 mins
2. Swabhavjata
Story: Apu Bhardwaj
Adaptation & Direction: Baharul Islam
Group: Seagull Theatre, Guwahati
Language: Hindi
Duration: 1 hr 20 mins
3. Bali
Playwright and Director: Nimmy Raphel
Group: Adishakti Laboratory for Theatre Art Research, Pondicherry
Language: English
Duration: 1 hr 40 mins
4. Nirnoy
Playwright: David Auburn
Translator and Director: Arun Mukherjee
Group: Nirnoy, Kolkata
Language: Bengali
Duration: 2 hrs 10 mins
5. Desaparecidos#43
Playwright: Nicola Pianzola
Director: Anna Dora Dorno
Group: Instabili Vaganti
Language: English and Spanish
Duration: 55 mins
Director's Meet
(Venue: Yoga Hall; National School of Drama, Time: 11 am to 1 pm)
Name of the directors attended the session:
1. Director: Sasidharan Naduvil( Higuita - A Goalie's Anxiety at the Penalty Kick
2. Director: Israfil Shaheen(Macbeth)
3. Director: Jagadeesh R.(Ashwathaman)
4. Director: Sujan Mukhopadhyay(Don….Take Bhalo Lage)
5. Director: Arpita Dhagat(Item)
*Programmes subject to last moment changes
Date:
Sunday, February 10, 2019