2123 students from 52 schools participate in mega event Dhanak at CT University
Author(s): City Air NewsCT University Chancellor Charanjit S Channi, MD Manbir Singh, VC Harpreet Singh, Vice Chancellor Dr Harsh Sadawarti while inaugurating Dhanak 2018. Sacred Heart Convent School wins first prize in Indian Heritage...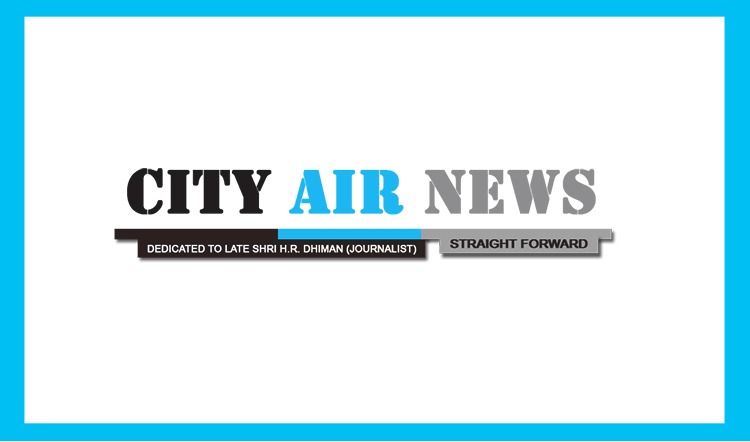 Sacred Heart Convent School wins first prize in Indian Heritage Dance at Dhanak 2018
Ludhiana, November 16, 2018: In a mega inter-school cultural cum tech event Dhanak 2018, 2123 students from 52 schools of Ludhiana and around participated at CT University, Ludhiana. The event was inaugurated by Chancellor Charanjit S Channi, Managing Director Manbir Singh, Vice Chairman Harpreet Singh and Vice Chancellor Dr. Harsh Sadawarti.
In this, 16 different events took place like CT Sur Sartaj, Indian Heritage Dance (Folk Dance), painting, cartooning, poster making, rangoli, elocution, quiz, clay modelling and Project Display etc. The key USP of the event remained project displays by different Schools of University. In this, Research and Incubation center for excellence displayed their projects like 3-D printer, Rabbit Prototype whereas School of Design displayed various paintings, wall arts, dresses etc made by the students and School of Hotel Management, Airlines and Tourism prepared various mocktails along with fine dining, demos of different types of homes and food display.
Students from schools namely Government Senior Secondary School, PAU, Sacred Heart Convent, Jagraon, DPS Ludhiana, KVM School Ludhiana, Aatam Devki Niketan, Ludhiana, Spring Dale, Jagraon, Tagore Public School, Aggar Nagar, DAV Senior Secondary, School, Sangrur and GTB Dhakha etc participated enthusiastically.
The participants won cash prizes in different events. The first prize in Folk Dance was won by Sacred Heart Convent School, Jagraon with cash prize of Rs. 5000, second prize was won by Spring Dale Public School, Nanaksar with Rs. 3,000. Following this, the first and second in Quiz was won by Sai Public Sr Sec School and Atam Devki Niketan School along with cash prizes. In the CT Sur Sartaj, the first and second were won by SGG Senior Secondary School and GMT Public School and in face painting Prateek Kumar from Atm Devki Niketan stood first.
Telling about the motive behind this event Dr. Harsh Sadawarti, Vice Chancellor said, "Well, this is one of the mega events of CT University in which a good number of participation has been observed and our key objective was to give a wonderful platform to the budding talent to showcase their talent in various fields both culturally and technically."
Chancellor Charanjit S Channi congratulated all the winners and said, "The performances by the students were exceptionally well and I thank all the participating teams for coming and making this event a grand success."
Date:
Friday, November 16, 2018