24X7 working district-level control room set up to keep tab over situation
Exhorts people to give information on foreign returnees at the control room to help contain this disease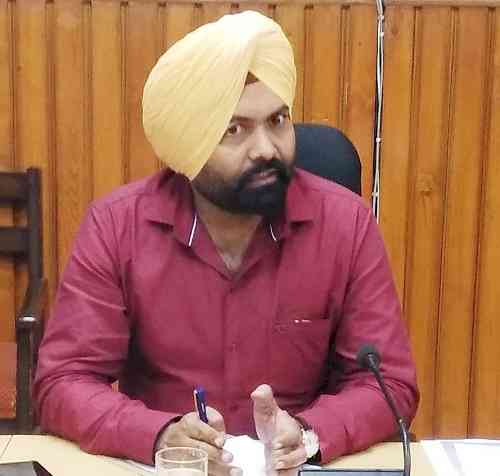 Mr. Kulwant Singh, Deputy Commissioner, Ferozepur.


Ferozepur: A district-level control room has been set up to keep a tab over the situation in room no. 19 of district administrative complex, which will be operational 24X7 to assist the people of Ferozepur, said Deputy Commissioner Mr. Kulwant Singh. He said that as per the instruction received from the state government the control room has been set up, which will be reporting to the state control room.
The control room bearing the telephone number 01632-244024 is working round the clock and people can give any kind of information related to Corona Virus especially people who have returned from the foreign countries besides seeking any kind of medical help.
The deputy commissioner said that adequate staff has been deployed in the control room and have been asked to work as per their shifts fixed by the controlling officer. He said that any kind of callousness in this duty is unwarranted and will attract strict action adding he said that the control room was meant to serve the people in this hour of distress and people's cooperation is required in this task.
He called upon people to inform district administration about the arrival of foreign returnees belonging to their areas as this is much-required information to contain the disease from further spread. The deputy commissioner said that with the collective efforts of people and administration we can win over the situation and appealed the foreign returnees to discharge their social responsibility and become responsible citizens by informing administration about their visit.