3-day International Conference successfully ends at PTU
Author(s): SK VyasPunjab News Desk @ city air newsBest paper award to Minakshi in PhD [email protected] www.cityairnews.com Jalandhar, October 18, 2014: Three-day International Conference on 'Advancements & Futuristic Trends in Mechanical & Materials...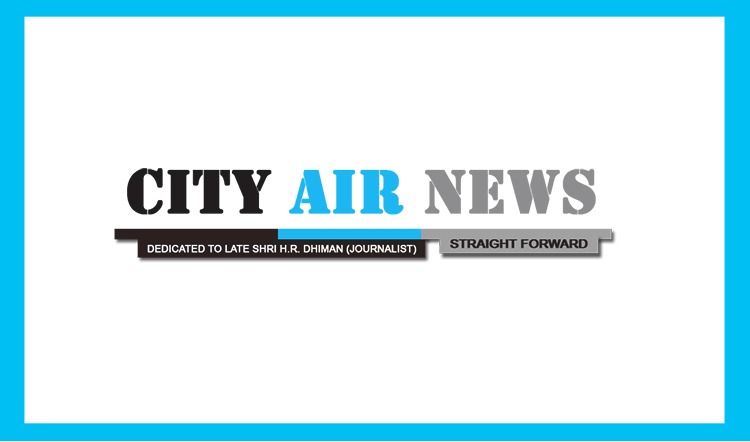 Jalandhar, October 18, 2014: Three-day International Conference on 'Advancements & Futuristic Trends in Mechanical & Materials Engineering' (AFTMME) has successfully been concluded at Punjab Technical University (PTU) today. On its valedictory day today, Dr. Charles M Kay, Vice-President, ASB Industries, Barberton, OH (US) remained the Chief Guest for the occasion whereas Dr Jeganathan Karthikeyan from ASB Industries was the Guest of Honor.
Beginning the valedictory ceremony, Dean Academics and convener of the conference Dr. Buta Singh Sidhu delivered the speech and expressed gratitude towards all the guests, delegates, sponsors and PTU team. He said, "I am very much thankful to all the participants who participated in this international conference and presented their research papers. All the guests, sponsors and PTU team are thankful in making this event a grand success. I am happy to share that this conference has attracted more than 150 researchers from more than 10 states of India and seven countries of the globe of which Poland and Japan participated for the first time."
The conference was organized in collaboration with the Department of Science (DST), Defence, Research and Development Organization (DRDO) and Council of Scientific and Industrial Research (CSIR).
Expressing his concern for the future ties, Prof. (Dr.) Christopher C. Berndt from Surface Science and Interface Engineering at Swinburne University of Technology, Melbourne said, "Another international conference credit has been added under my belt and I am quite pleased to attend the same once again. But I would like to see this international conference the globe's "best" conference in coming ten years. I am sure that this achievement would be attained by putting the maximum efforts and through strengthening the ties between various countries."
Dr. Satya Prakash, Professor from IIT Roorkee has also interacted with the delegates and expressed his gratitude for providing the warm welcome here. He added, "This time, the conference has been ended on a positive note once again by using more modern techniques and in a systematized manner. I congratulate the whole team of PTU for this achievement."
Coming all the way from South Korea, Dr. In Suk Choi, special guest said, "I am honored to have been the part of this wonderful conference. I am amazed by the hospitality PTU provided. Koreans and Punjabi's may look different but hearts are the same. Both put their maximum efforts and hard work in order to attain the goals. I will take a couple of things back from here."
This has been for the first time that two best paper awards have been selected. Miss. Meenakshi from Ph.D category has been awarded with a certificate and cash prize of Rs 10, 000 and T.S. Bedi from M. Tech category bagged best paper award with a certificate and a cash prize.
Dr. Rajneesh Arora, VC PTU congratulated the entire team through his written message,  thanked all the delegates and guests for attending the conference. He further motivated all to take more fruitful measures in order to take this conference at top worldwide.
-----------------------------
Readers may send their news/views/feedback to us:
Date:
Saturday, October 18, 2014