72nd Army Day 
Mini marathon organized by Vajra Air Defence Brigade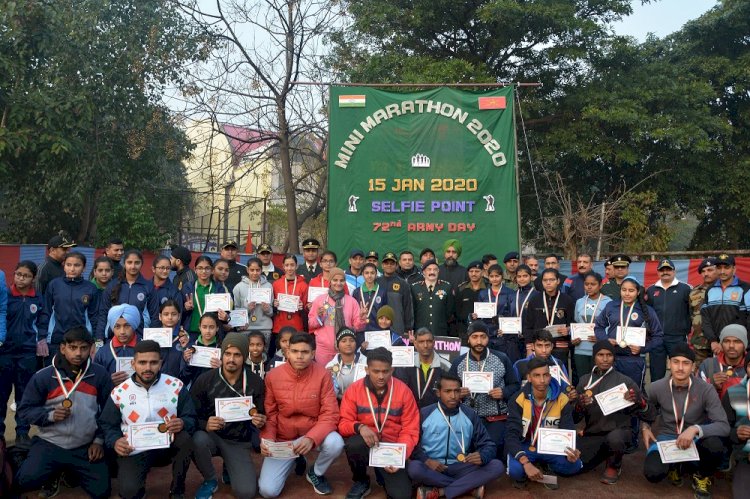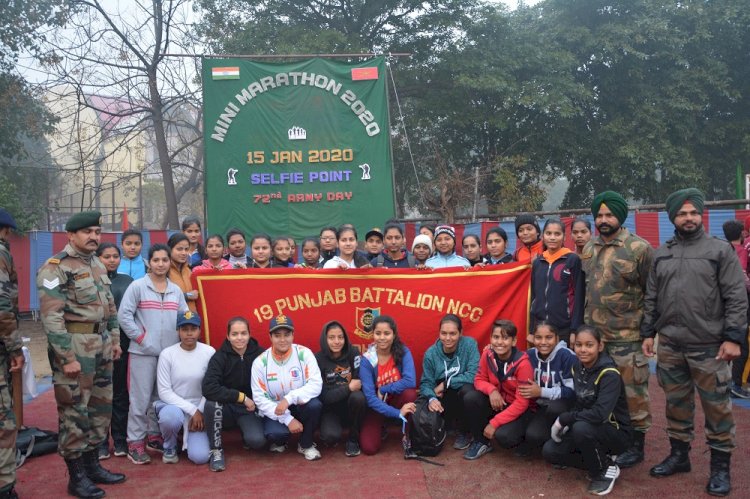 Ludhiana: On the occasion of 72nd Army Day, Indian Army organized a 'mini marathon' at Guru Nanak stadium, Ludhiana on 15th January.  
The aim of the event was to deepen the sense of patriotism and motivate the youth to take up the profession of arms.  
The mini marathon was inaugurated by Brigadier Manish Arora, Station Commander, Ludhiana Military Station.  
Mr Pradeep Kumar Agarwal, DC, Ludhiana and Mr Rakesh Agarwal, Commissioner of Police, Ludhiana alongwith other dignitaries of the civil administration were also in attendance. 
The Mini Marathon was well received with an overwhelming and enthusiastic participation in four different categories.