AAP youth wing district vice president becomes victim of stray cattle menace
The incident took place when he was going to his in-laws house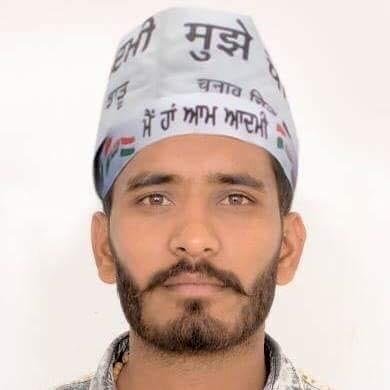 Sajan Sandhu.


Ferozepur: In a tragic incident, a youth has become a victim of stray cattle menace in this border district. The deceased has been identified as Sajan Sandhu (27), a resident of Guruharsahai sub-division.  As per the information, Sajan was the district vice president of the youth wing of Aam Aadmi Party (AAP). The incident took place when he was going to his in-laws house after attending a worker's meeting at Village Alfu Hamad yesterday night on his bike to meet his wife who had gone to meet her parents. As soon as he reached near Village Khai Pheme ki on Ferozepur-Fazilka road, his bike hit a stray cattle following which he got critically injured and died on the spot.
Sajan is survived by wife and one year old son. He was married two years ago.  
Malkit Thind, AAP leader from Guruharsahai while describing the incident as tragic said that Sajan was an enthusiastic worker of the party.  "With his death, the party has lost an honest worker", said Thind.
The body of the deceased was handed over to the family members after the postmortem.
Meanwhile, the members of a local NGO "The Sarbat Foundation" held a protest march against stray cattle menace. The protest march passed through various markets of the city area and concluded outside the District Administrative Complex.  Members of the NGO Jagmit Singh, Gurpreet Singh, Ravinder Singh, Sunil Kumar, Paramdeep, Rachhpal, Ranjit Singh said that the state government is charging cow cess, even then it has failed to contain this problem. "The government should understand the problem being faced by the common people due to these stray animals", said NGO members.
When contacted DC Kulwant Singh said the district administration has identified the place to establish a cattle pond for these stray cattle very soon the construction of the same will be started. "This is a state-level issue and I have personally brought this matter in knowledge of the Chief Minister of Punjab", said DC.