Agri engineers of PAU selected by Escorts Ltd
Selection done through campus placement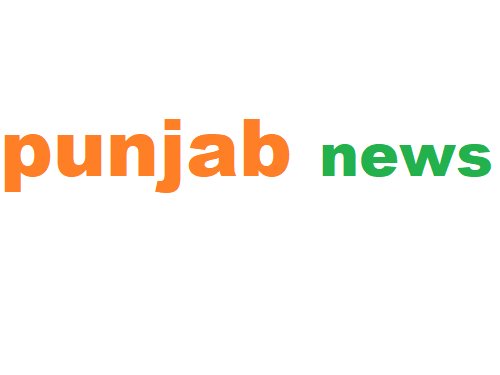 Ludhiana: The agricultural engineers of Punjab Agricultural University (PAU) have been selected by Escorts Limited through on-campus placement. Students, namely Harsh Maithani, Anmol Kapoor, Aseem Chhabra, Geetanjali Sharma, Simarpreet Singh and Ravi Kumar have been selected.
Dr Ashok Kumar, Dean, College of Agricultural Engineering and Technology, said, "PAU agricultural engineers are getting very good placements in prominent national and international companies even before the completion of their degree requirements these days. Multinational companies, tractor manufacturing companies and agro-processing companies regularly visit the College of Agricultural Engineering and Technology, PAU for on-campus recruitments." He informed that three students, namely Samarpan Singh, Vinod Yadav and Shubham Minhas have been selected by John Deere, Pune, while three students, namely Mehak Jindal, Kapil Sencha and Lovepreet Singh have been selected by Mahindra and Mahindra, Mumbai. As many as 12 final year students of B.Tech (Agricultural Engineering), who will be graduating in June 2020, have already been selected through on-campus recruitment, conducted by reputed and leading companies this year, he added. Dr Kumar appreciated the efforts put in by the Training and Placement Committee of the College, comprising Dr Satish Kumar Gupta and Dr Vishal Bector for establishing liaison with the potential job providing sector and preparing the students to face the interviews skillfully.
Dr Satish Kumar Gupta, Placement Officer of CAET, informed that recently Escorts Limited visited the College for the prestigious on-campus recruitment process and selected six students as Graduate Engineer Trainees for joining in July 2020. The visiting organization appreciated the infrastructure and the teaching facilities at PAU, he said.
 
Meanwhile, the Punjab Agricultural University (PAU) is gearing up to hold "Agri-Business Incubators' Conclave" on February 6 in the Pal Auditorium of the University. Start-ups, investors, successful agri-entrepreneurs, industry experts and agriculture based stakeholders are expected to participate in the conclave in big number.
Dr JS Mahal, Director of Extension Education, PAU, said agri start-up exhibitions, panel discussions, investors' meet, success stories of start-ups and rendezvous with farmers will be the major events.
Dr TS Riar, Associate Director (Skill Development), said PAU has launched Punjab Agri Business Incubator (PABI) at Skill Development Centre, Directorate of Extension Education, which is supported by Rashtriya Krishi Vikas Yojna – Remunerative Approaches for Agriculture and Allied Sectors Rejuvenation. "PABI aims at promoting agripreneurship and agribusiness by nurturing the incubation eco-system and providing financial support. It assists and guides agripreneurs to understand different collaborative models of operation for success," he added. The conclave is an initiative for cooperation of different agri-business incubators, incubatees and investors, he informed.