Air Pollution more dangerous than Malaria - Kills More Children Globally Than Malaria
Author(s): City Air NewsMr. Girish Bapat_Blueair Sales Director, West and South Asia Region. Mumbai, September 14, 2017: In India, during the season and end of monsoon, Malaria is the most common disease widely known. Every household and...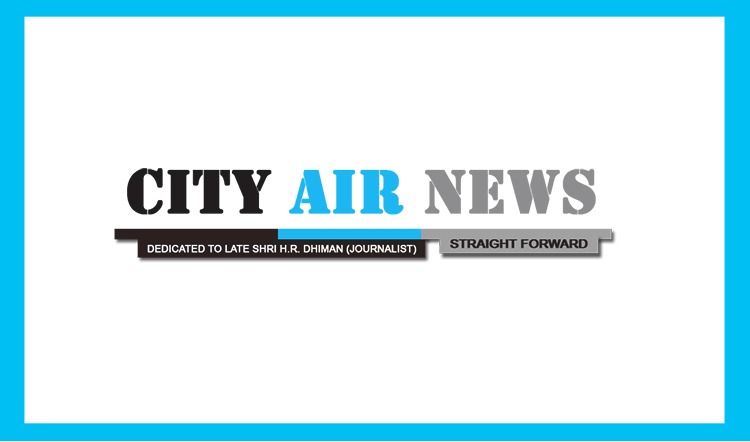 Mumbai, September 14, 2017: In India, during the season and end of monsoon, Malaria is the most common disease widely known. Every household and the local Government authorities take the necessary precautionary steps to curb Malaria. However, as per the recent study conducted by the World Health Organization, the single biggest environmental threat to children globally is air pollution. Respiratory infections, such as pneumonia, those are attributable to breathing in dirty air, both indoors and outdoors, are estimated to kill 570,000 children under the age of five every year. That's more than any other single cause, including malaria and unsafe drinking water. Over a quarter of all children's deaths under the age of five, globally, are due to the unhealthy environment in which they live.
Mr. Girish Bapat, Blueair air purifier, Director West and South Asia Region commented, "Our mission at Blueair is to help Indian women, children and men confront the health challenges posed by rising air pollution. It is very essential to identify the Invisible dangers. Breathing in tiny, unseen pollutants put every individual at risk especially the children as they are more vulnerable to environmental threats due to their developing organs immune systems, smaller bodies and airways. With Blueair air purifiers, anyone can take control of the indoor air they breathe and protect themselves and their loved ones from any airborne diseases."
Suspended Particulate Matter is the main trigger of damage in air Pollution. Other contents like SO2, ammonia, carbon, polyaromatic hydrocarbons add to the toxicity. The levels of particulate matter (PM) 2.5 have serious health implications such as asthma, bronchitis, chronic respiratory symptoms including, shortness of breath and painful breathing, and premature deaths as these tend to get lodged in the lung and can even enter the bloodstream.
Blueair, a global leader with more than 20 years of experience in the air purifier segment are innovated in Sweden to put people in control of their own air quality with superior filtration efficiency. Sold in over 60 countries around the world, Blueair delivers home and office users cleaner indoor air for enhanced user health and wellbeing faster than any competing air purifier thanks to its commitment to quality, energy efficiency and environmental care. A Blueair air purifier works efficiently and silently to remove airborne allergens, asthma triggers, viruses, bacteria and other pollutants.
Date:
Thursday, September 14, 2017