All main roads to become free from potholes within week in city: Ashu
Orders recarpeting of all roads from Monday onwards and directs officials to carry out this work within a week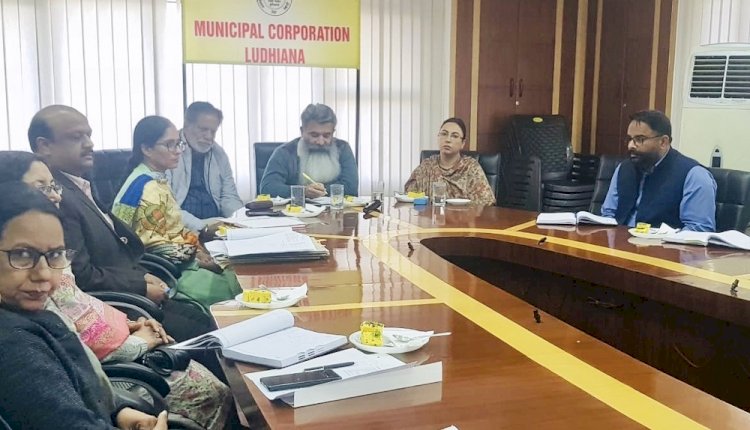 Ludhiana:    Punjab Food, Civil Supplies and Consumer Affairs Minister Mr Bharat Bhushan Ashu today informed that all main roads of city would become free from potholes within a week. He said that strict instructions in this regard have been issued to the officials of Buildings and Roads (B&R) branch of Municipal Corporation Ludhiana.
Mr Ashu informed this while reviewing the progress of Building and Roads (B&R) and Health branches of the Municipal Corporation Ludhiana, during a meeting held at MC Zone D office, here today. He was also accompanied by Mayor Mr Balkar Singh Sandhu, MC Commissioner Mrs Kanwal Preet Kaur Brar, MC Councillor Mrs Mamta Ashu, besides several others.
During another meeting with the health branch officials, Mr Bharat Bhushan Ashu directed them to complete cleanliness of all city roads within a week and also to ensure that lifting of solid waste from secondary collection points should be done twice daily.
In the meeting of senior B&R officials, Mr Bharat Bhushan Ashu stated that the recarpeting work on all main city roads should start from Monday onwards positively. He directed that recarpeting should be carried out on all city roads that need repair and no laxity would be tolerated in this regard. He also directed them to clean the water recharging points (road jali) along the roads and also check their connectivity without fail. He said that he would also review the progress of B&R branch next week.
    He also directed the health branch officials to ensure cleanliness in all city areas on priority basis. Mr Ashu directed the officials to ensure that lifting of solid waste is carried out in a systematic manner and would review their progress next week. He made it clear that all city roads should be cleaned within a week.
    During the meeting with B&R branch officials, Mr Bharat Bhushan Ashu stated that    Mr Bharat Bhushan Ashu said that he is committed for the welfare of city residents and that is why, he is reviewing the progress of all development works on weekly basis. He assured that the main aim of the Capt Amarinder Singh led Punjab government is to provide best civic amenities to the residents.