Amity University organized a two day International Seminar on Ramayana in the contemporary context
Author(s): City Air NewsAmity University, Haryana, Amity School of Liberal Arts, is organizing an International Seminar in collaboration with the Ayodhya Research Institute, Department of Culture, Government of Uttar Pradesh on 10 - 11...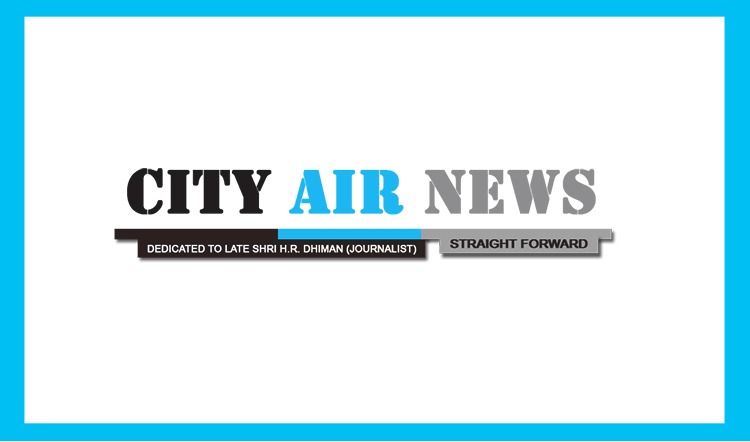 Amity University, Haryana, Amity School of Liberal Arts, is organizing an International Seminar in collaboration with the Ayodhya Research Institute, Department of Culture, Government of Uttar Pradesh on 10 - 11 October, 2019 on the theme of "Ramayana in the Contemporary Context: Science, Culture and Art". The seminar is meant to bring together a cross section of educationists, teachers, researchers, educational planners and administrators, academicians as well as students who shall share the concern and the love for Ramkatha.
With the coming generations, certain questions add up to the legacy of this tale which need to be discussed, debated and talked about. Some of these are, Are the great epics like 'Ramayana' being read in the present times by the current generation? Do their characters inspire the readers as they used to do in earlier times? To what extent have eminent poets like Valmiki, Kambhan and Tulsidas has reached the hearts of the people? Did new technology creations such as television serial "Ramayana" by Ramanand Sagar play a role in making such texts reach out to the common man?
In this International Seminar we intend to discuss and deliberate upon these issues and, thus, revisit the Ramayana to explore its more profound meaning and intent to revitalize our present day society and the governing principles in democracy like India.
The objectives of the seminar is to develop an interest in Indian values, culture & traditions, among students and staff, to understand Ramayana in the contemporary context and to analyze its relevance today, to enhance the awareness of the participants, and contribute to their intellectual growth and holistic development, to generate understanding among participants on the various versions of Ramkatha and its effect on family relations and family values.
The omnipresence of Ramayana legend in language, art, culture, literature, ethics, festivals, ceremonies and folk love tradition gives it a place not only in India but in many countries of the world, especially in South East Asian countries like- Thailand, Java, Sumatra, Burma, Singapore, Malaysia and Sri Lanka. The impact of Ramayana is far and wide and is felt all around the globe.
The Ramayana is not just an epic but a powerful vehicle of ethical and moral rejuvenation and has its universal appeal for truthfulness, righteousness, good governance, wellbeing of society and human values of compassion and affinity (Atmiyata). It is also well known to have depicted the duties of relationships, portraying "ideal" characters such as the ideal father, the ideal servant, the ideal brother, the ideal husband and the ideal king. The Ramayana had an important influence on Sanskrit poetry as well as on Indian's culture. Further the Ramayana is not just a story but presents the teachings of ancient Indian wisdom which are deeply rooted in the consciousness of the people.
While addressing the gathering the chief guest of the seminar Mr. Akhilesh Mishra, Director General, Indian Council for Culture Relations (ICCR), New Delhi said, "ICCR organizes 'International Ramayana Festivals' in which the delegates from muslim countries of South East Asia also participate". "Ramayana is a source of inspiration for all people under all conditions of life. The message of Ramayana is timeless - which is self sacrifice for upholding of values. Lord Rama is embodiment of dharma and all must conduct as per their dharma" said Mr Mishra.
He concluded that a ruler should ensure the peace, prosperity, safety and security for all as Lord Rama's Ramrajya.
While discussing on the importance of the Ramayana, Guest of Honour Dr. Yogendra Pratap Singh, Director, Ayodhya Research Institute, Department of Culture, Government of Uttar Pradesh, India said, "Rama never said NO in his life, even for his marriage and while going to banvas".
Dr. Singh further said that having travelled most of the South East Asian countries, he is never asked the question 'whether Ram was born or it is a myth?", but in India I face such question'. "Even in Iraq, a sculpture of Lord Rama and Hanuman is found which is four thousand years old. Entirety of human values which are found in Lord Rama are not there in Budha or Krishna", concluded Dr Singh.
Dr. Saroj Bala, Director, Institute of Scientific Research on Vedas (I-SERVE), Gurugram informed the audience that Valmiki's Ramayana was first narrated by Love & Kush in Ayodhya, which brought tears to Ayodhyavasis over the fate of Sita. She further added that Valmiki Ramayana is a combination of Science, Arts and Culture which is the theme of present conference.
Prof P B Sharma, Vice Chancellor, Amity University Gurugram in his thematic address said, "Triumph of truth prevails over untruth. Strength, Discretion, Power and well being of others should be our motives to lead our lives as advised in Ramayana".
Prof. Shashibala, Dean, Centre for Indology, Bharatiya Vidya Bhavan, Delhi, Prof Ghulam-Sarwar Yousof, Cultural Centre, University of Malaya, Kuala Lumpur, Malaysia, Dr. Rachna Bimal, Satyawati College, Delhi University & Free Lance Journalist (Hindi), Prof. S.P. Gautam, Member, M.P. Public Service Commission, Indore, India, Ms. Anita Bose, Artist, Author, & Guide of National Museum , Bangkok, Thailand, Prof. Dipti S. Tripathi, Former Head- Department of Sanskrit , Delhi University & Former Director- National Manuscript Mission, Ministry of Culture, Govt of India, Dr. E.G.W.P. Gunasena, Dept. of Languages, Cultural Studies and Performing Arts, University of Sri-Jayawardenepura, Gangodawila, Colombo, Sri-Lanka, Ms W.M.A Damayanthi, Faculty, Department of Indian & Asian Dance ,University of the Visual and performing Arts, Colombo, Sri-Lanka, Prof S K Jha, Director, ASLA, Dr Sanjana Vij, Ass. Prof Ali Tariq and students were also present at the occasion.
Date:
Thursday, October 10, 2019