Araku Aroma launches its first cafe in Hyderabad at Panjagutta
Author(s): City Air NewsSeen Actress Sakshi Gulati, Brand Ambassador of Araku Aroma with their Exclusive Coffee called Lovelatte at Araku Aroma Cafe Launch at Nagarjuna Circle. Actress Sakshi Gulati and Araku Aroma brand ambassador formally...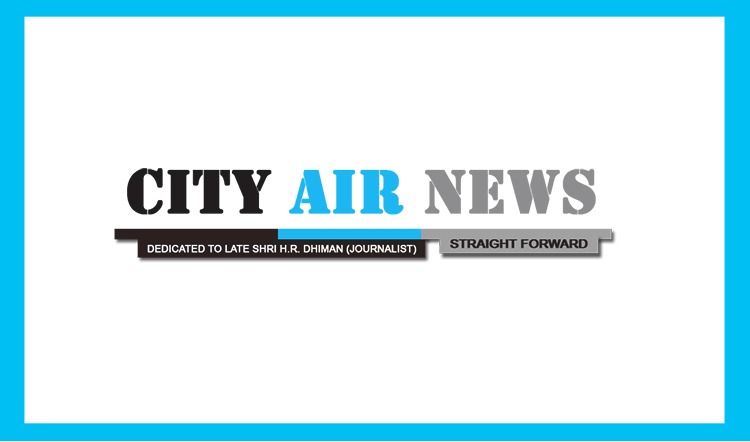 Actress Sakshi Gulati and Araku Aroma brand ambassador formally unveils the store
HYDERABAD, JANUARY 10, 2019: India is a coffee loving nation and Hyderabadis certainly savour quality coffee. Araku Aroma is blended from the eastern ghats endowed with rich quality of coffee beans. Our organic arabica beans are produced by local tribes at the highest elevations. Then they are professionally roasted to get the best flavors of the beans to produce Araku coffee. It lets everyone to enjoy the ascent to peak flavour.
Tropics is a specialised coffee, which is made in a organic way bean to cup. The organic beans are handpicked from best estates from higher elevations across the world and roasted in specialised ancient methods which awakes you with its best aroma and keeps you all day fresh and energetic.
Araku Aroma cafe is designed to be a green concept hangout with a rich variety of coffee tastes. The speciality is in providing aromas, blends of the best of the beans from Araku valley and other great coffee fields across the globe.
Krish Food and Fun (India) that owns Araku Aroma is founded by S Krishna Chaitanya who is passionate to spread quality coffee through its outlets.
As a part of the brand's foray into Hyderabad market, Sakshi Gulati, actress, Femina Miss India Runner-Up and Araku Aroma brand ambassador has launched Hyderabad's first store at Nagarjuna Circle, Panjagutta today.
Speaking on the launch of Araku Aroma Cafe in Hyderabad, Sakshi Gulati said, "I am very happy to inaugurate the first cafe of Araku Aroma coffee in Hyderabad. I have travelled to so many countries and tasted many coffees. This is one of the best coffees in the globe I ever tasted."
S Krishna Chaitanya, Founder and CEO, Krish Food and Fun (India), said, "I am very happy to open our Araku Aroma cafe with roastery in Hyderabad. Ours is the only company in India and USA, which is into cafe shops promoting Araku coffee. We are having exclusive coffees Arakuccino and Lovelatte. We promote pure coffees only. And it's the first cafe in Hyderabad which is having a lab to provide finest coffees. We are planning to open outlets all over India and the US. In 2019, we plan to export 100 tonnes of green bean to USA."
Irya Entertainment and Hospitality Pvt Ltd has taken the franchise for Araku Aroma for Hyderabad.
Irya Entertainment and Hospitality Pvt Ltd CEO Dr Geetanjali and CFO Satya Reddy said, "We are very happy to have associated with the brand Araku Aroma and we plan to open more than 15 franchise outlets this year in twin cities and the biggest cafe in Hyderabad."
Date:
Thursday, January 10, 2019