Budget Reaction Quotes - Ecommerce, Travel, Fitness, Cosmetics
Author(s): City Air NewsMr.Sachin Goel, CEO, HomePunch.com, an online marketplace for home and kitchen appliances. The Budget gives us a sense of confidence as a start-up, where investment in further development of e com platforms looks...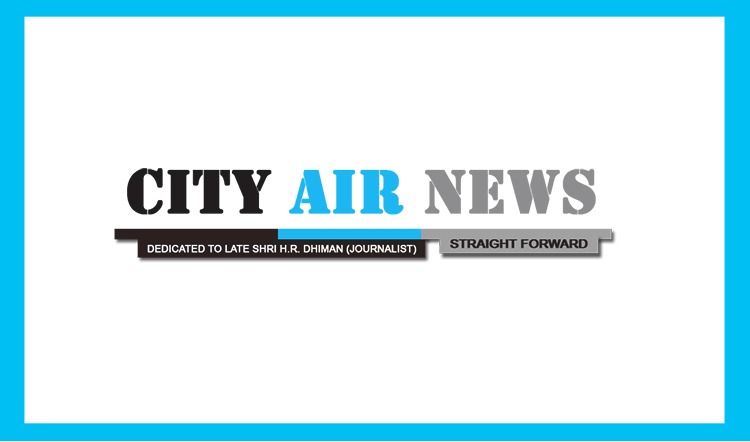 Mr.Sachin Goel, CEO, HomePunch.com, an online marketplace for home and kitchen appliances.
The Budget gives us a sense of confidence as a start-up, where investment in further development of e com platforms looks promising . The FM has been generous with reduced taxes for small companies and the provision of tax on profits for three out of seven years compared to earlier three out of five years. Tax relief for individuals in lower income band (from 2.5 to 5 lac) will boost consumerism owing to higher disposable income. Focus on pushing the digital payments practice, youth and jobs are also other welcome moves, which will lead to increasing economic activity and economy moving towards growth environment for ecom.
??Mr. Aurvind Lama Co-founder CEO of Mr. Lama, Travelyaari " A lot was expected from this year Union Budget, not all but we are happy to see few of them being fulfilled .The union budget presented bought in progressive outlook with due importance given to infrastructure development and tech development. The investment proposed in building National Highways along with developing road network is a welcome step especially for player like us in bus industry. This infrastructural development will greatly benefit the travel and tourism. Focus on improving internet and broadband connection in rural areas will go a long way to digitize cashless economy and connecting them to the main stream. The governments focus on inclusion and encouragement of the MSME sector along with Startups is also visible. Profit linked deductions to 3 years out 7 will be helpful for emerging startup players. ."
??Amaresh Ojha, Founder and CEO Gympik ?"?'Budget 2017 has been positive for the startup sector, the increase in window will give more time to start-ups to reach a stage when they start earning profits before they exercise their option for income tax exemption.This will be a good news for the companies which are in hyper growth mode. This tax reduction was much needed for smaller companies. A lot of attention has been put in the healthcare and wellness domain. Expecting the government to implement all the plans and policies effectively for the coming financial year.'?"
?Mr Gursahib Singh Sethi, Co-Founder, Travkart.com "The budget will be a soothing balm for economy and tax payers. Further to the announcement for increase in railway connectivity to the remote areas and upgradation of airports in Tier 2 cities, a huge number of people will be able to travel smoothly from Tier 2 and Tier 3 cities. The high speed internet connectivity in rural areas will be the biggest advantage to them. This will help them to do more purchasing and online bookings. We are expecting more travel coming ahead. Along with this, reducing the income tax to 5% for the people having an earning bracket of 2.5 lac -5 lacs, it will be a crucial factor in their saving. This will increase their budget to travel and will also motivate youngster and young entrepreneurs to pay taxes. ?"?
?? Mr. Sujayath Ali, Co-founder and CEO, Voonik? "???4 ways the Budget 2017 will benefit Startups
Abolition of FIPB: Government has signaled clear and loud that it is committed to liberalizing FDI policy to attract more more investments. Once the FDI reforms are announced, they will not only attract fresh funds into the current startup ecosystem, but will also promote new ventures in many untapped or undeserved sectors of economy.
Merchant enabled Aadhar Pay system: Digital payments play a pivotal role in ensuring consistent customer experience and increasing verified transactions. New merchant enabled Aadhar payments will bring many new consumers who do not have a debit card, into the digital payment environment. This will help startups improve their user identification and engagement.
Schemes to promote BHIM: Mobile penetration has still not peaked in the country. Even those who don't have Pan card, have a mobile phone. Also a large consumer base of housewives, teenagers, dependent parents etc who are currently transacting on cash, will now be able to use linked accounts for transactions. This will further help startups to increase prepaid contribution to overall transactions.
Income Tax rate for companies with turnover of over Rs 50 crore has been reduced to 25%: It will not impact tech startups and ecommerce companies directly. But it is a very positive move for the seller ecosystem. Lakhs of sellers are finding new avenues with the growing ecommerce industry in the country. These sellers will benefit from the government move and will be able to plough back money in further scaling up.?"?
??Mrs. Ratna Chadha, Chief Executive, TIRUN, an exclusive India representative of Royal Caribbean Cruises Ltd. "??Cruise tourism also be given impetus as it really helps in employment. It's a big bonus to see tier 2 cities having airports, people living there also have aspiration value. Its great people will get to go abroad as we have huge deployment across the world. "
?Mr Sankalp Chopra, Co-?founder, SeaSoul Cosmeceuticals "The focus on energising youth & create jobs would help the young companies like our benefit and support by attracting young & energised talent especially now tax slabs have been reduced. Along with this improved and high speed broadband connection in rural and tier 2 and 3 cities will be critical for the companies Especially for those who wants to propagate into tier 2 & tier 3 markets not just to sell products but also to upskill at low low cost using digital platforms.
Date:
Wednesday, February 1, 2017