Can Auto LPG be solution for Delhi's air pollution woes? 
Initiatives like odd even not enough, Delhi NCR needs a wider shift to clean transport fuel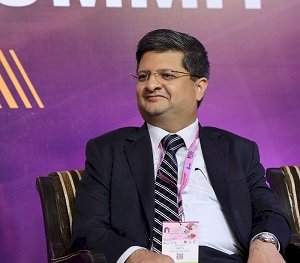 Mr Suyash Gupta, Director General, Indian Auto LPG Coalition.


New Delhi: The onset of winters and the deteriorating air quality of Delhi NCR has again ignited health concerns and prompted a series of emergency measures such as closing of schools and initiation of the odd-even car rationing scheme. However, apart from such intermittent stop-gap arrangements that are initiated every year, the capital territory also needs to shift a wider section of its private vehicles to clean gaseous fuels such as auto LPG.

Prominent industry body Indian Auto LPG Coalition says that Auto LPG or Autogas is the most viable clean alternative fuel that can immediately be rolled out by incentivizing conversions and improving fuel availability.
"Over 1 crore vehicles ply on Delhi's roads. This includes over 31 lakh cars and over 66 lakh motorcycles and scooters. The gains that Delhi made by shifting its transport buses to CNG have been offset by the rising number of personal vehicles. If we can convert even half of these personal vehicles to Auto LPG, it can bring about an immediate improvement in air quality," says
Mr. Suyash Gupta, Director General, Indian Auto LPG Coalition.
Auto LPG is the most widely used alternative fuel for road transport, powering more than 27 million vehicles worldwide. In addition to its economic and safety benefits, Autogas has lower emissions than almost all other automotive fuels, contributing significantly to cleaner air. According to authoritative scientific testing, Auto LPG emits almost negligible particulates. The UN International Panel on Climate Change (IPCC) maintains that LPG is not a greenhouse gas, meaning it is assigned a global warming potential (GWP) factor of zero. Not only does this make auto LPG a cleaner transport fuel choice than petrol and diesel but also as compared to CNG.
The Indian government is pushing towards building a clean transport sector. However, it has put most of its policy thrust on the long term roll out of Electric Vehicles while ignoring the low hanging fruits such as Auto LPG that can have immediate benefit on the environment.
"At a time when environmental degradation and climate change have become major global political issues, we cannot afford to invest in only Electric Vehicles that need at least 15-20 years of gestation time to become viable. The Central and state governments must offer major incentives to private vehicle owners to push them to convert their vehicles to Auto LPG. These incentives may include tax breaks, subsidies on conversion kits, lowering GST on both Auto LPG and on Auto LPG conversion kits to make them more affordable," added Mr. Gupta.
Auto LPG has 5-6 times less installation cost for refueling stations as compared to CNG and lesser engine performance loss. Unlike CNG which needs a massive pipeline infrastructure, Auto LPG can be conveniently transported in cylinders to reach distant outposts. Auto LPG also makes for the most viable alternative for 2 Wheelers, with highly affordable conversion kits and convenient side fitment of LPG Tank. Across the country, 2-wheelers account for more than 75% of the vehicle population.
An important policy intervention urgently required is changing the existing system of Type Approvals for vehicles converting to gaseous fuels. The Type Approval norms require companies to renew extremely cost-prohibitive Type Approvals for Auto LPG and CNG conversions every three years. This has resulted in a rapid dwindling of players in the retro-fitment market. The Type Approval Validity must be made perpetual in line with European norms. Similarly, the GST rate on LPG conversion kits for vehicles which currently lies in the highest slab of 28% must be reduced to 5% as a measure to push up the rates of vehicle conversions to the environment-friendly fuel.