Covid-19: Realtors see silver lining
Real estate sector feels that it might not face problems with sales as cycle of sales might not get affected by outbreak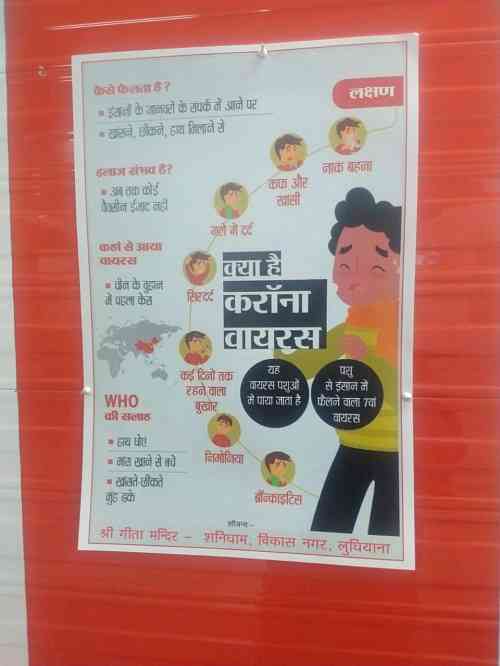 A symbolic photograph.


With lockdown announced by the government and people going into self-isolation, various industries are trying to find ways to minimize losses. Real estate sector, however, feels that it might not face problems with the sales as the cycle of sales might not get affected by the outbreak.
"If Indian real estate is to be considered then there are some factors which might work in favour and help the sector sail through the difficult phase. India has its financial year which ends on 31st March, near to FY end, new and big investments anyways dry up. Hence months like February and March are anyways very slow in terms of sales and fresh bookings in the sector or for that matter any new project launch. Majorly April & May are also a bit slow apart from a marginal increase in sales which finally picks up pace by mid June & further continues until July as mostly during the summer vacations of schools, a lot of family venture out to finalise properties," says Vijay Verma, CEO, Sunworld Group.
This year with corona scare which is expected to end by April or May, people would be averse to travelling hence when school's summer vacations would begin, it would be more of a family stay at home and end users might use this time to book or visit properties. "Post July the multiple small and big festivals begin which anyways is expected to be quite a big festive time for real estate in comparison to the last couple of years. The prices are also at rock bottom hence for a buyer this would be the best time to invest. Also for these couple of months, market reports suggest that the average spending time on online platforms have drastically increased, hence a lot of realty companies advertising well over online portals and social media platforms may be able to capture more eyeballs," says Ashish Bhutani, CEO, Bhutani Infra.
Developers are now choosing the best means to send out the message to the maximum number of people. Digital marketing is turning out to be a means that is going to make it possible for the developers to reach out to potential buyers, especially in a scenario when the reach of internet is growing exponentially. "The stage is set to leverage digital marketing and the developers can engage consumers by realigning priorities from revenue-generation to creating value for consumers. The content should be valuable for home seekers and the developers must know who they're speaking to. Understanding the audience is a must and by targeting them through content is half the battle won. Another aspect is that the campaigns should be created for mobile as majority of the Indians are now using mobile to access internet. Tools like use of regional languages and voice search options should be kept in mind while designing a digital marketing campaign," says Dhiraj Jain, Director, Mahagun Group.
Many experts feel that Post corona scare, the government might come out with a bouquet of offerings to push the sector. "If it happens, it will boost the entire economy and help the country recover the losses little quicker. RBI may announce major cuts in repo rate which will further push real estate sales. So over all, the current dull phase for the economy which is touted to be just the beginning may generate a lot of panic in the market but sectors like services, real estate and retail would help the economy sail through the difficult phase and also recover from it," adds Parveen Aggarwal, Chairman and Founder Signature Sattva.