Cross Dressing: Evolution from Theatre to Television
Author(s): City Air NewsCross-dressing by men has always been a part of India's theatre and cinema tradition. During the older times, women were not allowed to be a part of the entertainment industry and hence, men ended up playing all...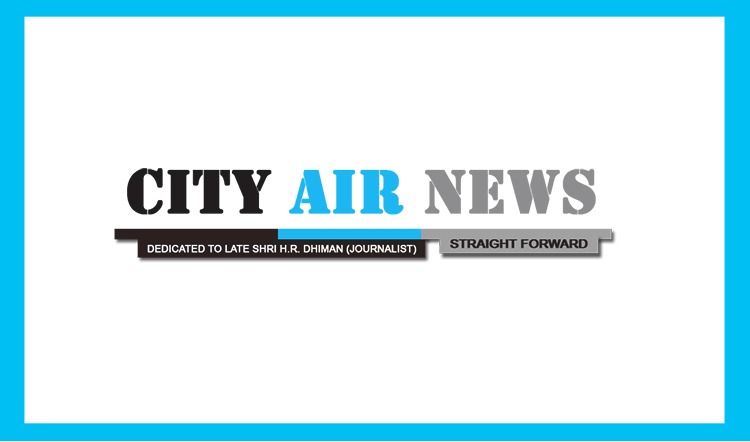 Cross-dressing by men has always been a part of India's theatre and cinema tradition. During the older times, women were not allowed to be a part of the entertainment industry and hence, men ended up playing all the parts – including the ones written for women. However, later too, men dressing up in drag and essaying female characters for comic purposes became extremely popular and entertaining in the Indian entertainment industry.
The concept of cross-dressing has evolved from a necessity in the theatre industry to a comical element in the Indian cinema. Today, we see the trend of cross-dressing being extensively explored on Indian Television too. Here are some of the most popular actors of the Indian Television who have entertained the audience with their most fascinating cross-dressing looks on shows.
1. Paresh Ganatra as Chandramukhi on Sony SAB's Bhakharwadi
Paresh Ganatra is famously known for his exceptional performance in shows like Baa Bahu aur Baby, Chidiya Ghar and his comic roles in Bollywood movies like No entry and Welcome. Currently essaying the role of Mahendra Thakkar, a Gujarati businessman in the show Bhakharwadi, Paresh Ganatra impressed his fans recently as he got into the female look portraying the character of Chandramukhi.
Paresh Ganatra shares about his role of Chandramukhi, "This character was actually supposed to be only for 4-5 episodes but eventually went on for 26 episodes. When the character was narrated to me, I was frightened to become a woman as it takes a lot of time to get into and out of that look. Also, getting those nuances was a bit difficult but is was a very enjoyable time for me. This experience was physically tiring but mentally refreshing and as an actor, it was a challenge and I am glad people have loved this character."
2. Nikhil Khurana as Sanjana Kohli on Sony SAB's Jijaji Chhat Per Hain
Sony SAB's popular rom-com Jijaji Chhat Per Hain recently treated its viewers with some new and exciting twists in the storyline as it came up with the new season of the show. Pancham (Nikhil Khurana) is back in Chandni Chowk to pursue his love story with Elaichi (Hiba Nawab) but now in a different look, that of the gorgeous Sanjana Kohli. Nikhil looks gorgeous as ever in this new look and has been flattening every man in Chandni Chowk with his killer 'adaayein'
Nikhil Khurana talks about the role of Simran Kohli, "It's really difficult to become a woman because it takes a lot of time to get into that entire look and every 5 minutes, you require a touch up. Although it has been challenging to carry the wig, the clothes, get into the feminine mannerisms, it has been equally fun to portray Sanjana Kohli and I am really happy I got this opportunity as I am getting to learn a lot through this character."
 
3. Krushna Abhishek as Sapna on The Kapil Sharma Show
Krushna Abhishek has been entertaining his fans with his role of Sapna on 'The Kapil Sharma Show'. Sapna never fails to impress the customers of Sapna Beauty Parlour with her peculiar menu of the types of massage.
4. Kiku Sharda as Palak in The Kapil Sharma Show
Kiku Sharda became extremely popular for his role of Palak in The Kapil Sharma Show and her gestures were followed nation-wide. Although he no longer plays the role of Palak on the show, Kiku has been immensely successful in making a mark with his performance as Bachcha Yadav on the show.
5. Akshay Kelkar as Sulakshana in Sony SAB's Bhakharwadi
Sony SAB's light-hearted comedy show Bhakharwadi recently saw Akshay Kelkar, who plays the role of Abhishek, dress up as a female and send the viewers rolling on the floor with laughter with his character of Sulakshana on the show. The show has continued to entertain its viewers with the sweet and sour relationship between a Marathi and a Gujarati household as they compete each other in Bhakharwadi business and everything else.
Akshay Kelkar shared about his role of Sulakshana, "I always wanted to portray a female character on screen and when this role came my way, I was thrilled. Sulakshana's track was supposed to be for 10 days but went on for around a month and half. Although I was really excited for this role, I understood how difficult it is to become a woman only when the make-up started. It would take a long time to get ready including the clothes and make-up but even after facing all the challenges, Sulakshana's track has been my most favourite track from Bhakharwadi."
 
6. Harveer Singh as Pintu Bhabhi in Sony SAB's Jijaji Chhat Per Hain
Sony SAB's show Jijaji Chhat Per Hain has been successfully running for almost two years and so is Harveer's role of Pintu Bhabhi, Pancham's (Nikhil Khurana) wife. Harveer rose to fame for his role of Pintu Bhabhi since the beginning of the show as he dressed up as a woman to help his best friend achieve his dreams, posing as his wife.
Harveer Singh speaks about the role of Pintu Bhabhi, "I used to be in a woman's getup for the role of Pintu Bhabhi. However, now that I have returned to the role of a man, with the new season of Jijaji Chhat Per Hain, I miss that wig and that saree. Although it used to be difficult becoming a woman, working on the attire, make-up and the mannerisms, viewers' love would make it all worth."
Date:
Tuesday, December 3, 2019