Curfew relaxed in Himachal for 7 am to 11 am from Friday: CM
Medicine will be delivered at home in emergency: DC Kangra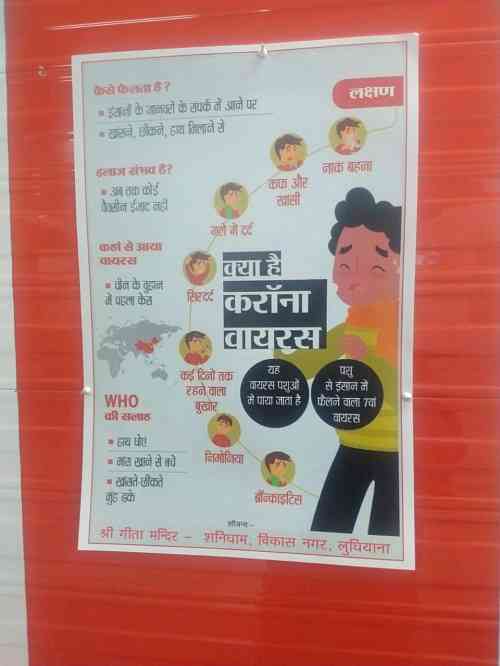 A symbolic photograph.


Dharamshala: Chief Minister HP, Jai Ram Thakur said that 2257 people have been kept under surveillance in the state, out of which 636 have completed 28 days of surveillance. 34 individuals were investigated today for Covid-19 and all have been found negative. He said that 133 people have been screened in the state so far for the corona virus. Chief Minister Jai Ram Thakur said that for the convenience of the people, curfew will be relaxed in the state daily from 7 am to 1 pm and it will also be ensured that people are least inconvenienced.
He asked the Deputy Commissioners to ensure that the public does not have any inconvenience in taking essential items and that proper social distance remains between the people during the period of relaxation in the curfew. The exemption in curfew is given only for providing the facility to the people to buy goods for their daily needs and they do not leave without any reason during this period.
Jai Ram Thakur said that the state government has instructed all government offices in the state to be closed till March 31, 2020. These instructions will not be valid for the offices related to essential and emergency services, they have also asked the employees not to leave their place as they can be called on duty at any time when required.
He also instructed the Deputy Commissioners to explore the possibility of home delivery to the people through major department stores in urban areas, which would go a long way in maintaining social distance.
Meanwhile, DC Kangra Rakesh Prjapati said that emergency medicine to be provided through above mentioned chemist shops uninterrupted. WhatsApp numbers also issued for delivery of medicines for critical illness including home delivery. Please forward it to concern. He directed 20 chemists of Kangra district to procure the emergency medicines on their own on or on behalf of the chemist of nearby adjoining area to ensure  around the clock availability of medicines in district Kangra including home delivery in emergency cases.