Dr. J.S. Sehrawat has been invited to present his two research papers at ISAND 2015
Author(s): SK VyasDr. J.S. Sehrawat. Chandigarh April 4, 2015: Panjab University (PU), Chandigarh, Department of Anthropology, Assistant Professor, Dr.J.S.Sehrawat has been invited to present his two research papers entitled "Challenges...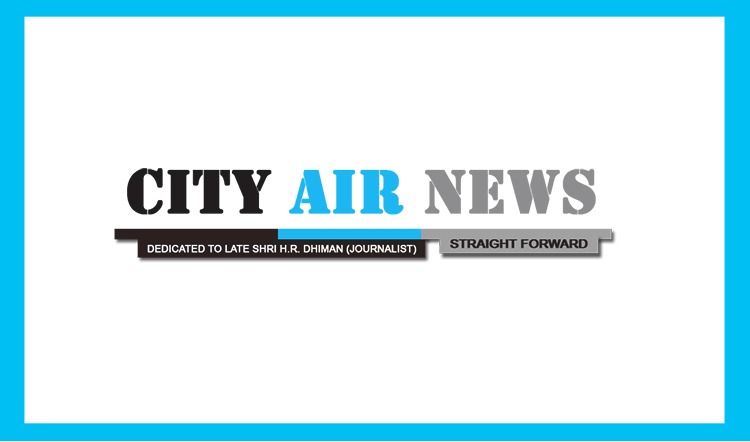 Chandigarh April 4, 2015: Panjab University (PU), Chandigarh, Department of Anthropology, Assistant Professor, Dr.J.S.Sehrawat has been invited to present his two research papers entitled "Challenges in identification of victims of Ajnala (India) mass genocide: A forensic anthropological perspective" and Anthropogenic causes, responses and management of recent devastating floods in two Himalayan states of India: Natural or man-made disaster? as Podium/Oral presentations at the prestigious International Symposium on Anthropology and Natural Disasters (ISAND 2015) at Universidade de Coimbra, Coimbra (Portugal).
The international scientific event is being organized by Life Sciences Department,  Research Centre for Anthropology and Health (CIAS), CENCIFOR, Coimbra University (Portugal) from 17th to 18th April, 2015 to commemorate the occasion of 130 years' of the establishment of Department of Anthropology at Coimbra. 
The Science and Engineering Research Board (SERB), Department of Science and Technology, Govt. of India has funded the travel expenses of Dr. Sehrawat to present his research at this international forum at Portugal (Grant no. ITS/0274/2015-16).  Highly distinguished anthropologists from the countries all over the world like USA, UK, Brazil, France, Israel, Spain etc., would share their experiences about the current status and future possibilities in the discipline. Besides his own two papers, research articles of his two research scholars Ms. Monica and Ms. Tabasum (from Institute of Forensic Sciences and Criminology, PU, Chandigarh) have also been accepted as Poster presentations at same symposium if Forensic anthropology section. Both of these scholars are pursuing their PhD under supervision of Dr. Sehrawat.
Dr. Sehrawat said that in his first oral presentation on April 17 under sub-theme
'Forensic anthropological research', he will highlight the mass genocide of
British-Indian army soldiers massacred by Britishers in 1857 and the identity fate of their skeletal and dental remains so recovered from a bricked well near Amritsar.
 All these remains are under strict custody of the Expert Group headed by Prof. Pathak and Dr. Sehrawat at IFSC, PU. 
Dr. Sehrawat is the main expert who is facilitating the identification process of these remains without any financial support from the University or the concerned government.
The unscientific excavation by untrained people resulted in recovery of heaps of broken skeletal/dental remains along with some forensic archaeological arte facts. The available skeletal remains are badly damaged. The well-preserved of these remains include about 7000 sound teeth, four complete skulls with all teeth intact, femur heads, hand and foot bones, clavicles, fragmented mandibular and maxillary portions with 4-12 teeth intact, EAM portion of temporal skull, etc. 
Tooth is the most significant forensic evidence which have the longest post-mortem longevity under any taphonomic destructive conditions and he will discuss before the world community how teeth can tell about the age, sex, ethnicity, time of death, socio-economic and hygienic conditions etc., within forensic thresholds from his scientific experiences while working with such a huge collection of sound teeth recovered and preserved from this mass-genocide site.
The identification process is in progress and initial observations have disclosed very fascinating findings about these human remains belonging to our freedom fighters who devoted their lives for the independence we are enjoying today. For ancient DNA profiling of dental remains, we have collaborated with Centre for Cellular and Molecular Biology (CCMB), Hyderabad, and preliminary identity of these remains is expected very soon.
 We have also collaborated with some distinguished Forensic Science universities of UK to help us in establishing their identity. Some bones are extra-ordinarily larger suggesting their 'Pashtun' or British origins, thus, raising fingers of uncertainty about their totally Indian origin. 
The age, sex, population affinity, dietary status, dental pathology/trauma etc., of the victims of this 'man-caused disaster' has been assessed with some certainty from the teeth (the only well-preserved forensic anthropological evidence in this case) and other usable elements of their skeletons. These results, along with some challenges faced by the expert group due to their unscientific excavation and ancient nature, will be discussed in this oral presentation. Some future forensic or bio-archaeological possibilities from these remains shall also be discussed.
In the second paper on April 18 under sub-theme of Anthropology and Natural Disasters, Dr. Sehrawat would discuss how anthropologist can be a valuabl adjunct ineradication ofcauses,amelioratingtheaftermathconsequences/responses and management of natural disasters in a country like India which is geographically most prone to such catastrophic disasters or eventualities. He will discuss recent hazardous episodes of devastating floods in two Himalayan states (Uttarakhand and Jammu & Kashmir) of India Several other biological anthropologists across the globe are expected to participate in this international symposium to exchange their research findings and experiences about the current trends, problems faced and their solutions and future strategies to be adopted in different applied fields of anthropology. 
The symposium would offer the possibility for a complementary dialogue between the various fields of anthropology, in understanding and resolution of problems, and in the promotion of new research avenues. Possible anthropological contributions and human responses to various natural or anthropogenic disasters happened in the world will be discussed in the symposium to help have a glimpse of diverse human responses globally in rescue efforts, reliefs, rehabilitation and reconstructions of such disasters. India is highly prone to episodes of various natural disasters and anthropologists can be valuable adjuncts in management of aftermath of such disasters. It will help in systematic study of human unity-in-diversity. Presentation of my research in front of global scientific community will help me to further improve upon my research strategies in the discipline. This international event will provide me a platform to interact with experts in my area of specialization i.e., physical anthropology. Excellent scientific collaborations and networking with researchers from prestigious universities and institutions is anticipated which will help enhance my future academic and research accomplishments. / (SK Vyas, Jalandhar)