Enjoy a Safe Holi with Aromatherapy
Author (Dr.Naresh Arora, Founder of Chase Aromatherapy Cosmetics and Skincare Institute) Holi, commonly known as the festival of colours is recognized with splashing colours, throwing of water balloons and getting drenched in coloured water...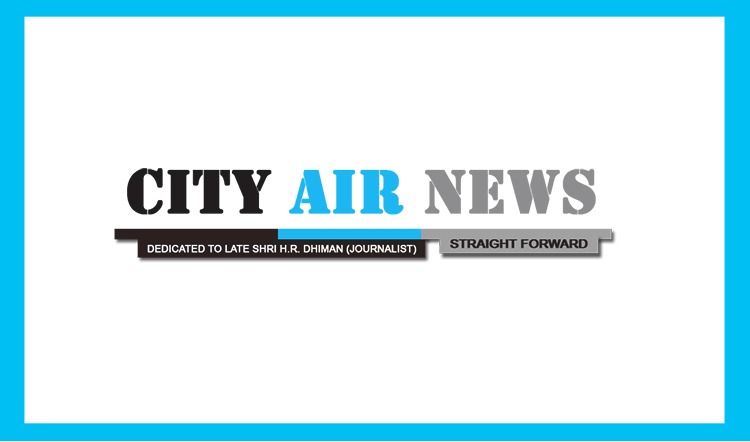 (Dr.Naresh Arora, Founder of Chase Aromatherapy Cosmetics and Skincare Institute)
Holi, commonly known as the festival of colours is recognized with splashing colours, throwing of water balloons and getting drenched in coloured water or drenching someone with the same. Indicating the beginning of spring, the playful occasion of holi begins. But amidst the fun and happiness of this joyous occasion, it is better to take some small steps of precautions so as to keep yourself safe from the harsh colours which invites various skin and hair problems.
The harmful colours of holi give birth not only to skin rashes, itches and irritations, allergies but also to rough and brittle hair that might spoil your fun-filled moment. So, to enjoy your holi, let us take a look at some of the tips that can be used as a saviour for you even after you drown yourself into buckets of coloured water.
GETTING READY FOR THE OCCASION
Skin care before holi
Before the festival of colours, prepare your sensitive skin for holi and prevent it from the harmful colour effects by adopting simple Aroma Spray. It can be made at home by adding 2 drops of tea tree oil and the same amount of patchouli oils and a half tea spoon of dead salt in 250 ml of water in an aluminum or glass spray bottle.
Shake the bottle well before use. Apply the spray on your body at least twice a day. This will help your skin immensely to keep away any sort of skin allergies that might show up after the application of holi colours. Before you drown yourself into the rainbow, apply some shiny substance on your body like jojoba oil or sesame or mustard or olive oil.
Prepare a mixture of one teaspoon of jojoba oil mixed with one drop each of lavender or neroli oil along with tea tree oil and apply it on your face and neck which can work as a protective shield from harmful colours as well as a protection from the sun. Apply the same mixture all over your body including your nail folds so as to keep them away from get multi coloured. Vegetable oils can also work as a shield to prevent stain of colours and its after effect i.e., itching and skin rashes.
It is better to use a good foundation base to stay away from the stain of colours on your face. Calamine lotions can also be applied if you possess an extra oily texture. Splash as much water on your skin as possible to ensure minimum contact with the metallic, toxic colours.
Hair Care
When your playful mode will be turned on, you might forget about taking care of your hair. So, it is better to keep it safe from beforehand. Massage your hair and scalp with a good quality hair oil like coconut oil and make a bun out of your hair thereby keeping it away the harmful colours off the full hair and scalp from the harmful colours. If you have short hair, then apply gel on it.
Lips and Eyes
Application of water resistant lipstick for the delicate tissues of your lips will be a better option to keep away the colour. If you are wearing contact lenses then go for a geek look for a day as the harsh colour might give a rainbow look to your lenses which on one hand could affect your eyes and on the other hand it will definitely look awful if you wear a multicoloured lens.
Hands and Feet
Apply sun block on all the expose parts of your body like the hands and the feet along with the oil mixture as mentioned above. Instead of a regular sunscreen, it is better to opt for a water roof sunscreen so that it would not get washed off with the water and the liquid colours. Most importantly, wear covered clothes mainly cotton.
REMOVAL OF COLOURS AFTER HOLI
Take a full and thorough bath after the fun with cold water and a moisturizing body wash with a gentle loofah and begin with the colour removing session. Now, the colour might be stubborn. So, try cleansing milk with a wet cotton ball with a facial cleansing gel. Avoid too much of scrubbing as skin becomes very sensitive. So, go for mild cleansers every few hours. Synthetic colours make your skin dry and harm the top-most keratin layer of both your hair and skin. Keeping your hair under long exposure and vigorous rub-off with soap or detergent might damage your hair in a much more severe way. If your skin starts itching apply rose water or aloe vera juice. After this, mix jojoba oil with one drop each of tea tree and lavender oil
Moisture your skin
One of the most important things, after all the steps are followed is applying moisture so as to keep your moisture levels stable throughout the festive moment. For your face, use gentle glycerin soaps and a good quality shampoo which should be mild and should contain moisture lock formula thereby helping it to stay frizz free. Apply moisturizer after the bath all over your body. Apply conditioner on your damp hair and let it stay for almost 10-15 minutes for deep conditioning.
If possible, get a quick manicure and pedicure and also nail hardener. You can use a pack of banana or papaya if you get itchy skin. To get rid of your tan, you can apply sandalwood powder, tulsi and pudina packs.
So, if you too are aiming to have a frolicking holi and maintain your skin and hair in a healthy way at the same time, even after drowning yourself in buckets of coloured water, then the follow the tips will work miracle for you.