FICO observes traffic awareness week
Awareness about traffic rules is need of the hour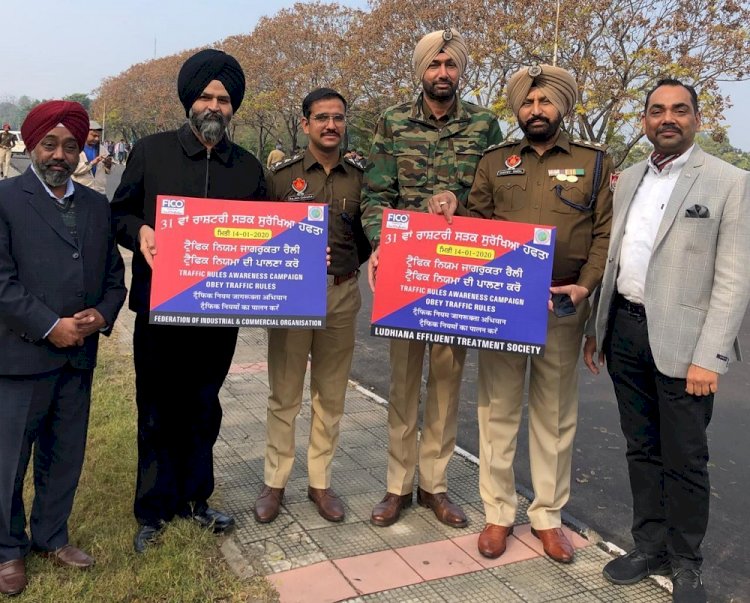 Ludhiana: FICO (Federation of Industrial & Commercial Organization) and LETS (Ludhiana Effluent Treatment Society) participated in the traffic awareness week being observed by Ludhiana Police and spread awareness about the importance of following traffic rules.
It was told to the public that awareness about traffic rules was need of the hour. Gurmeet Singh Kular President FICO along with Rajeev Jain General Secretary FICO met Sukhpal Singh Brar DCP Traffic Ludhiana, Gurdev Singh ACP Traffic Ludhiana and Rajan Sharma ACP. 
Awareness was created about the importance of the traffic rules and people were told about the importance of wearing helmets, fastening seat belts, and observing traffic rules amongst the members.