Group of Ministers reviews preparations to prevent COVID-19 in Punjab
Instructions have been issued to immediately buy 1000 more 'Personal Protection Kits'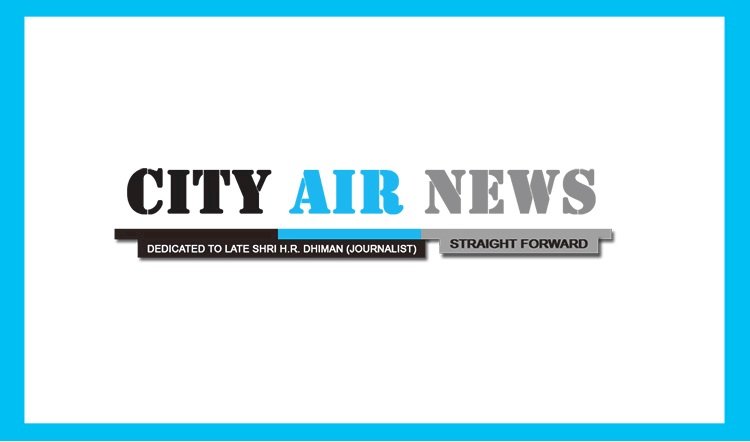 Chandigarh: To prevent the emerging threats of COVID-19 in State, the Group of Ministers today reviewed the preparations being done by all the stakeholder departments so far. Instructions have been issued to immediately buy 1000 more 'Personal Protection Kits' (PPK) for the doctors and other staff who will administer the treatment of affected patients if necessary. Besides this, all Deputy Commissioners were directed not to grant any permission for big gathering programs.    
Disclosing this, an official spokesperson of Punjab Government said that Group of Ministers consisted Medical Education & Research Minister Mr. OP Soni, Rural Development Minister Mr. Tripat Rajinder Singh Bajwa, Health Minister Mr. Balbir Singh Sidhu and Food & Civil Supply Minister Mr. Bharat Bhushan Ashu have reviewed the preparations and action taken by the concerned departments to pro-actively prevent the Corona Virus threat.
Principal Secretary, Health Mr. Anurag Aggarwal apprised the meeting that at present only one case of COVID-19 has been confirmed in the State who was come from Italy with his family. He said that till date 14 suspected case have been reported in State while 60 cases have been confirmed in India.
Mr. Anurag Aggarwal said that passengers who are coming from high risk Countries to be admitted in isolation ward for 14 days whereas a person who is coming from low risk countries has to submit the undertaking that he will also remain in home isolation for 14 days and will not meet anyone during this time. He also informed that soon mock drill will also be conducted in State regarding Corona Virus.
Giving further details, Principal Secretary Medical Education, Mr. DK Tiwari said that pre-measures have been made by the Medical Colleges under which special training have been imparted to the staff of all three Government Medical Colleges.  He said that in next phase, this dedicated training to be imparted to the Health Department. He said that Central Government has given the nod to conduct the primary test of Corona Virus in Medical College Amritsar, Patiala and PGIMER Chandigarh.  
Follow guidelines issued by health department to save yourself from any untoward situation: DC
Ludhiana: In view of the Novel Coronavirus (COVID-19) and to tackle any untoward situation related to it, Deputy Commissioner Mr Pradeep Kumar Agrawal today appealed to the residents of district Ludhiana to ensure that they follow all guidelines and instructions being issued by the Punjab government and Health Department so that one is able to save himself from any untoward situation. 
Civil Surgeon Dr Rajesh Kumar Bagga clarified that no suspected case of COVID 19 have been reported in district Ludhiana till date.
As per the advisory, it has been stated that one should not shake hands or hug anyone, do not spit in open, any person having fever should not go out in public, and keep at least 1 meter distance from any person having sough or fever. If any person is having cough or fever, he should always keep his mouth covered with a mask or handkerchief and should report immediately to their nearest government hospital. Similarly, if any person has travelled to China or Nepal in last 14 days, he should be quarantined for 14 days in his house and should not visit any crowded place. As per the advisory, any healthy person who does not have cough or fever, need not need a mask.
The helpline number for district Ludhiana is 0161-2444193, or Dr Divjot Singh can be contacted at 9041274030 or Dr Ramesh Kumar can be contacted at 9855716180.
He informed that as per the directions of the Revenue Department, the biometric attendance for land registry etc has been stopped for the time being. Similarly, the senior officials of Education Department have also issued instructions to the school staff that they should also not mark their attendance using biometric system.
He said that all the government and private schools of district Ludhiana are advised to avoid any large gathering of students during the course of the day in the school. He said that any student/staff with travel history to any COVID-19 affected country or in contact with such persons in last 28 days, should be monitored and home quarantined for 14 days.
The class teachers should be alert to any child with signs and symptoms i.e. fever, cough and difficulty in breathing, and should immediately inform the parents to have the child tested, the schools should ask parents not to send child back to school till advised so by the treating doctor, teachers, school staff and students should also be advised about simple public health measures of hand and respiratory hygiene.
He said that to ensure hand hygiene, one should wash hands frequently and thoroughly with soap & water or use alcohol based hand sanitiser, even when hands are visibly clean. In view of the respiratory hygiene, everyone should cover their mouth with a tissue/handkerchief (or their sleeve if there are no tissues available) when they cough or sneeze and wash their hands afterwards, do not touch your eyes, nose and mouth, everyone should throw away used tissues in a bin and wash their hands after contact with coughing/sneezing.
He advised that frequently touched surfaces such as door knobs, switches, desk tops, hand railings etc should be disinfected. The school authorities should also provide alcohol based hand cleaners/sanitisers in frequented spots of the school, one should ensure availability of soap and water in rest rooms at all times, foot operated pedal bins lined with plastic bag should be provided in each classroom & rest room, in hostels, health status of students as well as the other ancillary staff, should be monitored on regular basis and in case there are suspected cases, the authorised local medical authority should be called for examination.
Mr Agrawal said that the District Administration Ludhiana is all geared up to tackle any untoward situation. He stated that although the situation was not so alarming in India, but we should stay alert and take precautions to keep ourselves and others safe from novel coronavirus. We should be careful and maintain highest standards of hygiene like washing hands regularly, avoiding close contact with people etc.
He appealed to the residents that this disease is fully curable and there is no need to panic. He also said that people should not fall prey to rumours spread on social media about Novel Coronavirus. He clarified that the District Administration has already made adequate arrangements to tackle any situation if any case of this disease surfaces in the district.