Historic MoU inked between Punjab Institute of Sports & Victoria University
Author(s): City Air NewsChandigarh, March 17, 2016 : Punjab State Institute of Sports (PIS) and Victoria University (VU), today signed a Memorandum of Understanding (MoU) in presence of Punjab Deputy Chief Minister S.Sukhbir Singh Badal...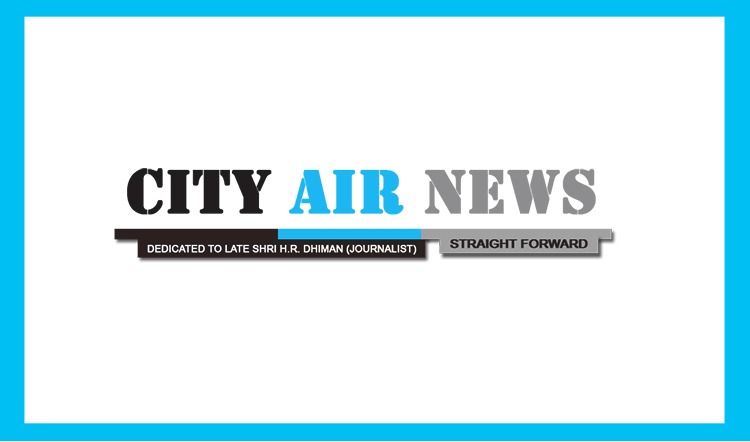 Chandigarh, March 17, 2016 : Punjab State Institute of Sports (PIS) and Victoria University (VU), today signed a Memorandum of Understanding (MoU) in presence of Punjab Deputy Chief Minister S.Sukhbir Singh Badal for collaboration to further strengthen sporting prowess and capability of the sportspersons of Punjab and give impetus to development of sports infrastructure in the state.
Speaking on this occasion, S. Badal said that main aim of Punjab Government is to identify and train the budding players to complete at world level in sports. Expressing elation at the signing of MoU, he termed it as great day for state and said that this long-lasting partnership would result in producing sportspersons of world standards with a perfect blend of technology and science. Divulging more, he said the Punjab Government has decided to collaborate with Victoria University after analyzing all sports universities in the world because it is a leading university promoting sports in Australia and conducts courses in sports management, sports science and its administration. This collaboration would certainly facilitate to draw a road map for the establishment of Sports Science Centre in the State under Punjab State Institute of Sports.
Divulging more, he said the MoU would lay stress on certain broad areas which include supporting the PIS with sports management and coaching for athlete development, assisting in development and delivery of coaching education, workshops/clinics for coaches and exploring the possibility to provide specialist expertise in elite sport program design and development for targeted sports in Punjab.
On the occasion, Mr. Tim Martin, Trade Commissioner, Australian High Commission, informed about sports activities being carried of Victoria University. Lauding initiatives of Punjab Government in creating sports infrastructure, he expressed confidence that this MoU would go a long way in developing and strengthening sports eco-system as well as exchange of expertise by both sides.
Deputy CM said State government has spent 200 crore on construction and upgradation of six Hockey stadiums and ten multipurpose stadiums in the State besides one sports school and an international sports hostel had also been constructed to provide residential facility to the players. In addition to this 13 sports stadium, one hockey and football stadium, sports school, indoor hall, two sports hostels including renovation and upgradation of shooting ranges were also being done at a cost of Rs. 100 crore.
He stressed that Punjab had set the target to ensure maximum participation of Punjab players in the Indian contingent in Olympic games in the future. He assured that there would be no dearth of funds for the players and sports events as Punjab was the first state in the country to have dedicated sports fund of Rs. 100 crore for the promotion of sports.
Speaking on the occasion Secretary sports Vivek Partap Singh said that the PIS was setup by the Punjab Government in 2015 to create a large pool of elite sportspersons who can be groomed as prospective medallists of Olympic Games, Asian Games, Commonwealth Games and other international/National competitions. He informed that the institute had already admitted 780 budding players in eight different games and free nutritious diet and accommodation besides transportation from hostel to academic institution of their choice along with free coaching and training by renowned domestic and foreign coaches were being provided to them.
The Institute has been operating 8 centres of excellence at Patiala, SAS Nagar, Ludhiana, Jalandhar, Mahilpur (Hoshiarpur), Gurdaspur and Badal (Sri Muktsar Sahib) and has appointed 8 senior coaches, 19 junior coaches and 6 physical trainers. The setting up of centres of excellence for Archery, Rowing, Swimming, Weightlifting, Cycling, Wrestling and Athletics is also envisaged.
On this occasion, President Punjab Olympic Association Sukhdev Singh Dhindsa, Professor Skill Acquistion Victoria University Mr. Damian Farrow, Cabinet Ministers Sikander Singh Maluka, Parminder Singh Dhindsa, Dr. Daljit Singh Cheema, Chief Parliamentary Secretary Pawan Kumar Tinu, Secretary Sports and Youth Affairs Punjab Vivek Partap Singh, Special Principal Secretary to Deputy Chief Minister, Mr. Manvesh Singh Sidhu, Director Sports Rahul Gupta, Director (Administration) Punjab Institute of Sports Air Commodore (Retd.) Reetinder Singh Sodhi were also present.