Hope for the light
Mahavir International Delhi to organize mass eye pledge drive in New Delhi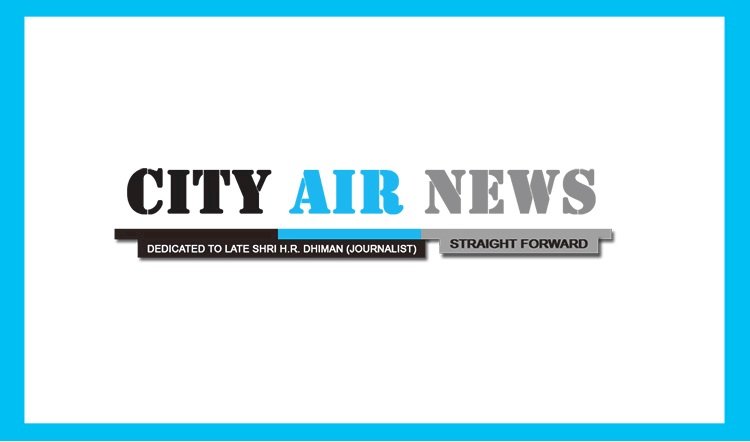 New Delhi: Mahavir International Delhi, a voluntary charitable non-religious NGO, will be organizing a mass eye pledge drive on Eye Care Day under the name Hope For Light on 7th March, 2020, 6 pm onwards at Central Park (CP) in New Delhi. The objective of the event is to motivate people to join hands in pledging their eyes to those in need of light in their lives. The flagship event aims to set the record under which 30,000 people will pledge their eyes at the same time and place. People can join in to become a part of making this record and support this noble cause. There is no entry fee, so anyone who is motivated to help the visually impaired, can attend the event.
Besides the eye pledging activity, Mahavir International Delhi organizes 350+ camps including Eye Health check-up camps and Mega Health check-up camps yearly and aims to increase the number to 500 in the coming years.
The event will be graced by the presence of Mr Arvind Kejriwal, the Chief Minister of Delhi and Mr Satyendar Kumar Jain, Health Minister, AAP. Besides these prominent figures, the event will also be attended by the family members of donors.
Talking about the event Mr K.C. Jain, Chairman, Mahavir International Delhi (former Principal Chief Commissioner of Income Tax) said, "Among the different countries of the world, India has one of the greatest number of documented cases of blindness and other eye disorders. Unfortunately, it also happens to be a country where there is a severe lack of optometrists and eye donors. Events like these are necessary to counter these sort of problems and raise awareness among the masses. People can attend the event and earn their place on the eye pledge wall of fame. With this event, we aim to make Delhi number one in terms of eye pledges and eye donations."
There are over 1.1 million corneally blind people in the country and another 25,000 are added every year. Today, the eye donation in India is able to meet less than 5% of the total demand for corneal transplants. This makes the event even more significant and an absolute necessity.
Eye pledging isn't just limited to the common people. Many famous Bollywood Celebrities pledged their eyes are Jagjit Singh, Shaan, Kailash Kher, Shankar Mahadeven.
"The gift of sight is the best gift you can give to someone. As much as I miss my mother, it is a comfort knowing someone else out there is seeing the world through her eyes. I hope to follow her footsteps and become a donor myself," said Ashhok Kumar Jain son of Susheela Devi Jain an eye donor.
To make the pledging process simpler and easier, Mahavir International Delhi has also launched an app besides the website, where people can pledge their eyes online.
Mahavir International Delhi has a total of 6 centres in the union territory, of which, three have ultra-modern eye operation theatres in the backward areas with a team of highly competent doctors, paramedical staff and state-of-the-art facilities. One of these has Tesla 1.5 MRI and CT scan facilities and two others have Digital X-ray facilities. These centres are one-of-a-kind among the NGO centres and are shoulder to shoulder with the best private hospitals in the region.
The organization also launched a flagship program, "Doctor at Doorstep" to provide free medical treatment to the underprivileged by mobilizing 4 Medicare Vans and 4 Patient Transport Vehicles. The organization holds fast to the motto of "love all, serve all" and provides the best eye care treatment to those in need regardless of any religion, caste or creed.
The organization's goal is to make Delhi cataract free and has associated with Delhi government's Motiyabind Mukti Abhiyan for the same. The organization aims to bring light in people's lives by inspiring those who are blessed with the gift of sight to become future donors.