HRTC takes action on charging high prices for food passengers now can complaint to DM 
Corporation made it mandatory to display rate list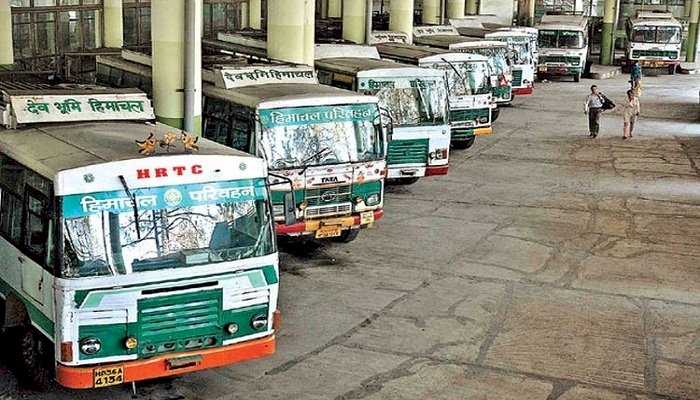 Dharamshala: The Himachal Road Transport Corporation HRTC has blacklisted five Dhabas for charging high rates of food from passengers. These include Green Valley- Karnal, Fauji Vaishnav Dhaba -Kala Amb, Radhika Dhaba -Badui, Teju Da Dhaba- Nehria and Mama Rasoi -Brahmapukhar. Corporation has also blacklisted its Haveli restaurant Hara Bagh in Sundernagar of District Mandi.

HRTC had taken had  marked about 113 Dhabas and Restaurants  in and around the state to provide food to its passengers on reasonable rates, but regular complaints were pouring in about  some of these Dhaba owners for charging  much higher price and serving low grade food. The corporation has blacklisted few of them today and the inquiry of some others is still on.
HRTC official stated that the Corporation  has already fixed the food rates in these Dhabas and Restaurants for passengers traveling in ordinary buses,  60 rupees Thali, tea 10 rupees and paratha 20 rupees and for passengers traveling on Volvo and AC deluxe buses Rs 165 thali , tea Rs 10 and paratha for Rs 20.
After these complaints and investigations and the convenience of passengers, the corporation has blacklisted five Dhabas and a Restaurant.
The corporation has made it mandatory to display the rate list on all Dhabas/ Restaurants. The corporation management has issued orders to all its managers, regional managers and flying squads to inspect all Dhabas from time to time and  take serious action on  any complaints received from the passengers and to take immediate action on  it.
The Corporation Management has issued a number for the convenience of passengers to register any complaint in this regard at the spot. The passengers can file their complaints either to the bus driver or conductor immediately. If the driver or conductor ignores the problem then they can make their complaint to Divisional Manager, Head Office, Shimla at 94180-00460.