Hyderabad Football League (HFL) to kick off from December 4
Author(s): City Air NewsT. Ravinder Rao, MD, TNR Estates Pvt. Ltd., Naved Keshwani, Founder Director, HFL and Murad Jasani, Founder CEO, HFL Seen the HFL Trophy. Hyderabad, December 1, 2015: HFL, Hyderabad's first 6 a side football league...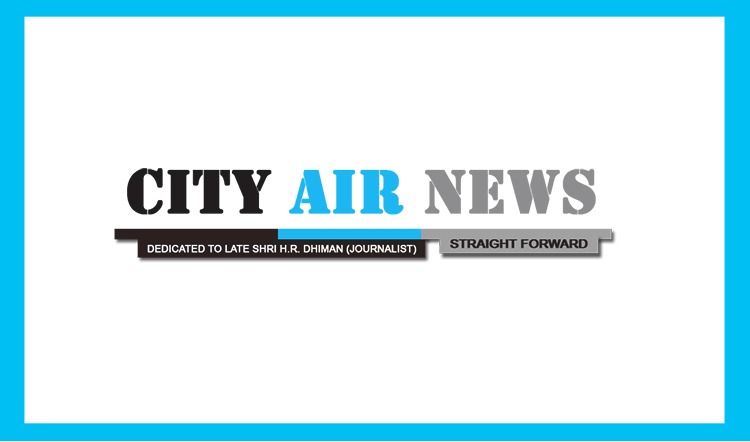 Hyderabad, December 1, 2015: HFL, Hyderabad's first 6 a side football league based on the popular franchise system with home and away games announced here in city today at a press conference. The league will kick off on 4th December and will go on till 26th January. It is organised by MJ Sports Event Management Company and CAFÉ Events. 
The matches will be played on artificial turf approved by English league.  English Football League Ball will be used.  It will be game of 40 minutes, 20 minutes each half and ten minutes break.  The Inaugural Match will be held on December 4 at 8pm at Astroturf, Jubilee Hills, near Apollo Hospital.  All are welcome to witness the matches. Entry is open and free.  Food and Beverages will be served free to all. 
The winning of the league will get Rupees One Lakh as prize money and runner up Rs 50,000/-  Individuals awards, Best Defender, Forward and Player will also be given for each match.
A player from Spain and a coach of 40years old and some players who work in reputed organization like Google, Facebook and HSBC  are part of the tournament. 
12 grounds have been identified which will be the home grounds for 12 franchises in season 1. The season starts from December 4, 2015 and a total of 132 games will be played over 6 weeks with each team getting to play 22 matches of which 11 are home games and 11 are away games informed Murad Jasani, Founder CEO and Naved Keshwani, Founder Director of HFL. 
The logo of Hyderabad Football League(HFL) , HFL Trophy and Jersies of 12 teams  were unveiled by Chief Guests T.Ravinder Reddy, MD of TNR Estates and J. Sobhanadri of Brewstar in the presence of 150 players and 12 captains in a function held at BM Birla Planetarium.
This is the first single platform where you get to meet so many football players in city at one single platform.   Football players don't get the recognition that cricket players do in India.  HFL will work towards earning recognition for the sport in the city, they informed.
The grounds identified are: 1) Hotfut- hotfut Begumpet ; 2) Blasters United- Hotfut Begumpet ; 3) Nemesis- The Street Madhapur ; 4) United friends Football Court - Cyber Sports Center Madhapur; 5) Gunners- Astropark, Jubilee Hills ; 6) Queens park strangers- Astropark Jubilee Hills; 7) United Studs - SCF Masab Tank; 8) Ze Marooned Fc- Tiki Taka Masab Tank ; 9) The Allegiance- Turfside Jubilee Hills; 10) VIP's International School- Cyclone Football Towlichowki; 11) Hexa United- Babukhan Arena 1 Kokapet and 12) The Outlaws- Babukhan arena 2 Kokapet
How did the idea come about? For the love of the game, said both Murad and Naved.   We both are football players. We saw many matches.  There were some tournaments which were played without any structure.  So we wanted to conduct football tournament in a much organised way, they said.  The birth of HFL came about because of our love for the beautiful game. The HFL organisers were contemplating doing something about the rising popularity of box football in Hyderabad and giving it a proper structure and after a lot of brain storming and research the HFL came into existence.
Football players don't get the recognition that cricket players do in India but we plan to celebrate the heroes of HFL by giving medals and sharing their photos all over social media. The best forward, best defender and the most valuable player from each match will receive prizes each match day. Thus celebrating our heroes and inspiring others to strive for more, they said.
HFL will be conducted twice in a year.  The league plans to have 20 permanent top division teams by season 3 and player transfers and auctions from season 2 onwards.
Hyderabad wakes up for football. Football is the most popular game in the world.  India doesn't have representation in World Football Tournament. 
Speaking about craze for the game, Murad and Naved said there is one ground is opened every month in the city.  We have well over 108 football grounds and in and around the city and more are in the offing.  The craze for the game is catching up. It is one sport, doesn't require much investment to start playing. Just ball and a ground, you can start the game.  It will be an excellent sport of endurance.  Which will serve as a good stress buster, fitness activity and work life balance activity.  We have got very encouraging response.  We are hopeful of taking it national in next five years declared Murad and Naved. 
Date:
Tuesday, December 1, 2015