Hyderabad is Start-up Capital of India: Jayesh Ranjan
Author(s): City Air NewsJayesh Ranjan, IT Secretary launching iSprout 6th Centre in Hyderabad also seen Sundari Patibandla, CEO iSprout and Hima, one of the iSprout Director in the picture. Hyderabad, November 2, 2019: Telangana Government...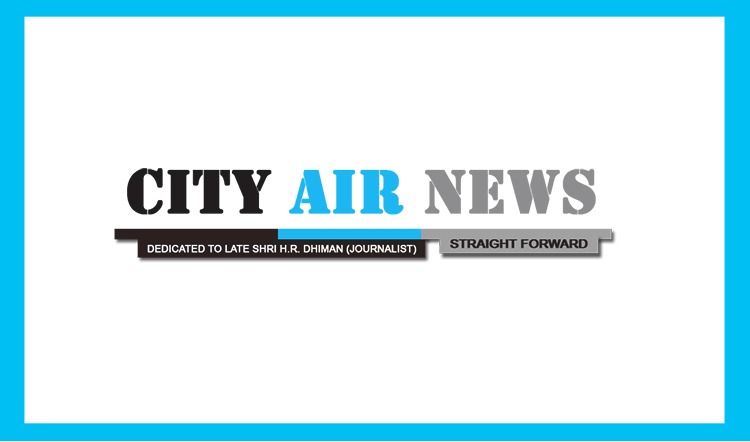 Hyderabad, November 2, 2019: Telangana Government IT Secretary, Mr.Jayesh Ranjan on Friday said that Hyderabad was by default considered as the Start Up Capital of India today. Appreciating the vision behind the iSprout, he said that it was one of the finest examples of innovative startup in city.
He was speaking at the launch of 6th centre of iSprout in Sohini Tech Park, Financial District, Hyderabad today. He said that the concept of plug and work by iSprout was fantastic and need of the hour in Hyderabad. He said that places and startups like this bring glory and prosperity to the city.
He said that Telangana government had started T-Hub to promote the startup ambience in city but many other such facilities were started in city during past four to five years.
The company aims to provide 1100 seats on a space of approximately 80,000 sq ft. One of the major players in co-working spaces, iSprout is known for its innovative corners and client-friendly plans and this sets iSprout apart from any other co-working place!
Speaking about the iSprout Business Centre elaborately, its CEO and co-founder Sundari Patibandla said, "Our in-house team of professionals is here to channelize your business ideas into viable enterprises. Besides, providing inspiring workspaces, iSprout helps in business set up and management based on its customers' requirements."
iSprout is also the first co working space in Hyderabad to launch the electronic robot, This robot will be more like a guide and front office assistance, which will provide details about iSprout spaces, amenities, services and upcoming events.
Interacting with delegates further, she added, "As part of its nationwide drive, after Hyderabad, Vijayawada and Chennai, it also has plans to enter Bengaluru, Pune, Noida and Gurgaon shortly."
Giving insight into the benefits, she shared that iSprout caters to the demands of full-fledged service office spaces in terms of providing business support services like company incorporation, accounting, payroll, registrations, GST filing, TDS filing, tax and audit. Thus, giving it a shape and form to function at its best!
Sundari Patibandla, further said, "The concept of the workspace would grow beyond estimates, with the increase in various types of enterprises in the country, mostly IT/ITES, R &D, knowledge-based ones and start-ups of all kinds."
iSprout, designs are always creative and inspiring with the best décor, vibrant colours, customized murals and frames, designer texture & motivational quotes; reflecting iSprout's values of blending work and play, in a fully relaxing ambiance.
Several eminent personalities from corporate, IT, Film Director Harish Shankar and other industries were present at the launch. The event also included the launch of the talking robot, Sakhi.
Date:
Saturday, November 2, 2019