Indian Academy of Neurosciences concludes at PU
Author(s): SK VyasChandigarh, November 2, 2015: Annual Conference of Indian Academy of Neurosciences(IAN) concluded at Panjab University (PU), Chandigarh today. More than 150 scientists and national & international delegates participated...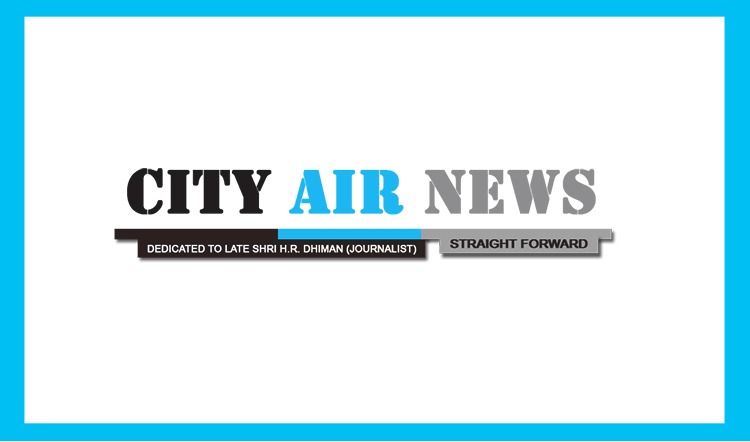 Chandigarh, November 2, 2015: Annual Conference of Indian Academy of Neurosciences(IAN) concluded at Panjab University (PU), Chandigarh today.
More than 150 scientists and national & international delegates participated in the prestigious XXXIII Annual conference, which was organized by PU, PGIMER and all the Chandigarh Region Innovation & Knowledge Cluster (CRIKC) Institutes. 
The three days conference was aimed at focusing on the theme" Neuroscience research from Mechanisms to Applications.' It also focused on presenting a wide range of cutting edge research and to stimulate interests of scientist, researchers and clinicians in the field of neuroscience. 
Director General of the Council of Scientific & Industrial Research (CSIR) and Secretary, Department of Scientific & Industrial Research (DSIR), Ministry of Science & Technology, Government of India, Dr. Girish Sahni was the chief guest at the valedictory session of the conference.
Dr Sahni said that neuroscience is the mother of all biology and in next 50 years it would become the mother of all science. The brain is an interface of mental and materialistic world. They say that only 15 to 20 percent of the brain function, I do not know if it is true or not; but certainly there are hidden potentials and there are realms and realms we do not know about the brain, he added. Mind is not only capable of  physiological function, but also psychological functions, he added.
Praising the level of research in the PU, the PU alumnus Dr. Sahni said that he was aware of the quality of education and research at the University. He also lauded the honours school system of PU and said that it has withstood the test of time & it is one of the best in the country. Many-many people who passed out of PU honours school are the leaders in industries, pharmacy and science, they owe their positions to their nurturing at PU, he added.
Earlier, Indian Institute of Technology, Kanpur Dr. S. Ganesh received KT Shetty Oration Award of the Indian Academy of Neurosciences (IAN) for the year 2015. Dr Ganesh delivered KT Shetty oration, which is a endowment lecture created by the members of the IAN in the memory of late Prof. K Taranath Shetty, former Professor and Head of the Department Neurochemistry, NIMHANS, Bengaluru. Dr. KT Shetty was a Neurochemist, Teacher and a mentor. 
KT Shetty Oration was followed by two plenary lectures delivered by MUSC USA Dr.Inderjit Singh and UNMC USA Dr. Shilpa Buch. DR. Singh spoke on statins in attenuating autoimmune disorders. Dr. Buch is working on cocaine and morphine, drugs of abuse. She suggested that these drugs of abuse co-operate HIV proteins to cause brain disorders.  
Main focus of today's morning session was on topics Neurobiology of diseases and potential therapies. AIST Japan Dr. Renu Wadhwa spoke a neurological problem of motor co-ordination which is well known as Pakinson's Disease. She has discussed the molecular basis of disease pathology. ICARE Institute of Medical Sciences and Research Haldia Dr.Sasanka Chakraborty spoke on disease of severe memory loss i.e. Alzheimer's disease.
NIMHANS Bengaluru Dr. Phalguni Anand Alladi added some more relevant facts about Parkinson's disease. Institute of Chemical Technology, Mumbai Dr. Sadhana Sathaye spoke on biomarkers and mentioned that measure the pathology of biological process or we can say identification as well as severity of disease. Central University of Punjab, Bhatinda Dr. AK Mantha spoke on pathology of Alzheimer's disease. MDU Rohtak Dr. Vijay Kumar spoke on role of Arsenic in brain disorders. 
Another main focus of the morning session was role of lipids in brain. Dr. Sukhinder Cheema from MU Canada said that 60% of brain is made up of lipids. She said that marine food sources contains essential lipids for brain development and function. These lipids promote the production of brain growth factors.
University of Lowaspoke Dr. Anil K Chauhan on stroke and various therapeutic strategies for stroke known so far. University of Hyderabad Dr. Anita Jagota spoke on age related slep disturbances. She said that sleep disturbances in old age disturbs our biological clock. 
Department of Life Science, Sophia College, Mumbai Dr. Yasmine Khan spoke on sensory organs of aquatic organism Zebrafish. He said that lateral line in such fishes support their movement in water. 
In the evening, the conference had a panel discussion on the topic of Introspection on Borderless Neuroscience Research in India. Dr. Laxmi T. Rao from NIMHANS Bengaluru was the convener. Dr. PK Seth from Biotech Park Lucknow, Dr. KK Deepak from AIIMS New Delhi, Dr. Ashima Nehra, Dr. Kanchan K Mukherjee from PGIMER, Dr. Sanjana Goyal from Panjab University (PU), Chandigarh, Dr. Rajat Sandhir from PU, Dr Lisa from University of Nottingham UK, Dr. Shirley Teles from Patanjali Research and Dr. Akshay Anand from PGIMER participated in the discussion. 
Dr. Lisa said that clinical and basic scientist should come together to work without any borders. Dr. Deepak said that we can't do anything without collaboration and so it is important to know that to whom, when and how we should collaborate. He further said that we as well as the person or group with whom we are collaborating should be complemented and compatible. He said that collaborators should have full of skills and knowledge. Dr.Kanchan is a clinician and he suggested that every department should have all components such as scientist, clinicians and other assistants. He further added that one should know that Indian laws governing collaborations. Dr. Laxmi said that collaborators are supposed to share all data and methods. Dr. Rana said that one should have curiosity to learn and this is most important thing to make any goal achieved./ (SK Vyas, Jalandhar)