Industry demands economic package equivalent to 10pc turnover for obligations due to corona virus
CICU writes to PM, FM and Minister for MSME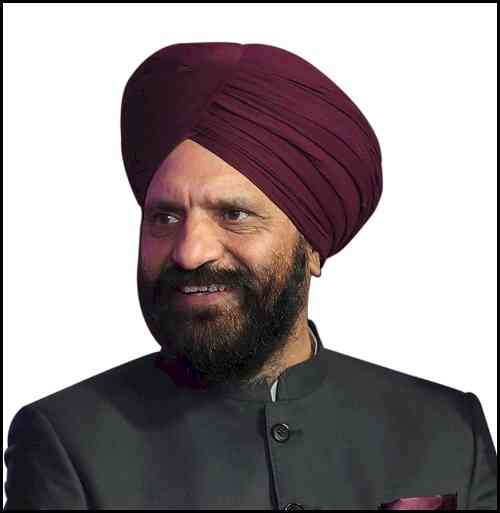 Upkar Singh Ahuja, President, CICU, Ludhiana,


Ludhiana: Upkar Singh Ahuja, president, Chamber of Industrial and Commercial Undertakings (CICU) has said that the current situation of manufacturing and service sector is extremely fragile and it required a massive monetary douse rather than tiny douses.
In a statement here today, he added as Indian Industry is passing through worse time, on one side government has directed the Industry to pay wages and salary to employees on other no major relaxations have been announced as industry has to bear  bank interest burden, insurance cost, demurrage by shipping line, loss of profit due to loss of business during lockdown, annual maintenance charges, high cost of transportation due to sudden lockdown and vehicles held up on the route, fixed cost of electricity  and many more.
In the light of above, he said, the industry is in trouble due to liquidity , some large companies refused to pay under force majeure' moreover realization of export payment is slow as most export destinations like Europe, America, Russia etc partly  closed, courier service not delivering cheques, even the Railways not releasing payment.
In context of above industry has limited funds which will exhaust soon, most of the industries will pay wages and salaries bill for the month of March 2020, but in the month of April 2020 even if industry wants to pay the salaries and wages will be left with no funds to pay to employees.
In a representation to Prime Minister, Finance Minister, Minister M.S.M.E, CICU requested to Government of India (GoI) to pay 10% lump sum compensation to the industry based on turnover as per GST return. Only then industry will be able to survive otherwise most of the units will be in a huge loss and further it will lead to mass NPA and collapse of economy. Businessman are mentally under pressure as well, the government has already allocated funds in tune of 1.7 Lac crore for the poor who need immediate help like migrant workers and urban and rural poor. It is not for the industry, therefore, industry demands economic package equivalent to 10% turnover for obligations due to corona virus. For example United States government announced US$2 trillion economic package in response to COVID-19, Approx. 10 percent of GDP.