INTERACTION: CICU organises industrial interaction
Author(s): City Air NewsCity Mayor Harcharan Singh Gohalwarhia being honoured during an industrial interaction was held at CICU Complex, Ludhiana. Photo: City Air News Ludhiana, October 27, 2012: An industrial interaction was held at CICU...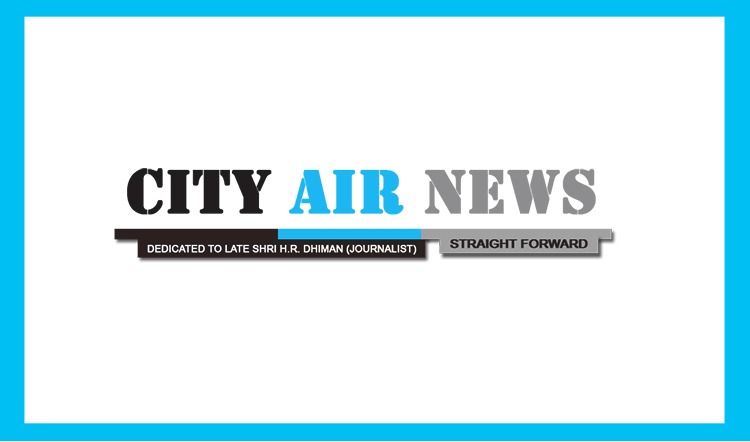 Ludhiana, October 27, 2012: An industrial interaction was held at CICU Complex here with Sharanjit Singh Dhillon, PWD Minister, Punjab, Maheshinder Singh Grewal, Advisor to Chief Minister Punjab and Harcharan Singh Gohalwaria, Mayor, MunicipalCorporation, Ludhiana to solve the problems being faced by all types of industries.
In his address, Dhillon said that the industry was a great revenue and employment generator and declared as that Sahnewal Airport would be developed on world class pattern so that big aircrafts could land, infrastructure development was on the top priority of Punjab Government, therefore all main roads in Punjab would be made four lanes within next three years.
Adding, Dhillon said there were some areas where small units of industries were already working but these had been declared residential. He assured to sort-out mix land use area problem by reviewing the Master Plan Ludhiana.
Speaking on the occasion, Grewal said unprecedented hatred was being spread regarding exorbitant rate of property tax being levied by Punjab Government. He clarified that imposition of property tax had been made mandatory by the Centre for availing grants under JNNURM scheme. Levy of property tax was proposed Rs.50 per annum and Rs.100 per annum for residential houses measuring 50 sq. meter and 100 sq. meter, respectively. Existing house tax worth Rs.180 crore would be abolished and revenue from property tax would be around Rs.350 crore. He said this would enable Punjab Government to get grant of Rs.2,375 crore from the Centre under JNNURM scheme, which would be utilised for improving infrastructure availability such as development of better roads, providing drinking water facilities and excellent power availability.
Adding, Grewal said today, power had become almost as important as air and water. In fact one of the challenges before Punjab's Journey to the future was to ensure the adequate supply of power, he said adding as such, four power projects which were in progress were being completed on war footing.
Gohalwaria also interacted with the captains of the industry and said adequate space for parking of trucks and other heavy vehicles in focal point area would be provided soon for smooth movement of traffic.  He said for speeding up roads and bridges under construction meeting had been held with Principal Secretary. "The repair and construction works will be carried out on war footing and completed by the end of this year", he announced.
City Mayor further said that launching of local bus service connecting focal point with adjoining villages and residential areas would be dealt with on top priority basis. He said the proposal for handing over parks for adoption of high-tech ways to repeated industrial houses so as to improve the green cover and beautification of the city was likely to be taken up for approval in the next meeting of Municipal Corporation.  
Inderjit Singh Pardhan, President, CICU also spoke.
Avtar Singh, General Secretary, CICU presented memorandum to Sharanjit Singh Dhillon, highlighting land bank for industrial development, Master Plan for availability of power connection, technology up gradation, brand equity fund for cluster development, improving infrastructure availability in Punjab, timely completion of power projects to ensure adequate power availability, exhibitions and convention centers, providing proper parking for trucks and heavy vehicles in Focal Point Ludhiana and conversion of available space adjoining corner plots for industrial use.
Besides, Upkar Singh, Joint Secretary, CICU presented memorandum to Grewal highlighting need for transfer of jurisdiction and administrative control of Phase I to III of Focal Point, Ludhiana from GLADA to PSIEC, removal of discrepancy of area called strip land within Phase-V, Focal Point, Ludhiana, allotment of unutilised plots of PSIEC for industrial use, grant for upgrading common effluent treatment plant at Ludhiana, abolishing SAC, obtaining CLU certificate to be simplified, attracting heavy industry, interest subsidy to agro-industrial units and exemption from charging market committee fee on agro based products.
Sunita Rani Aggarwal, Senior Deputy Mayor and R. D. Sharma, Deputy Mayor, Municipal Corporation were also present.
This meeting was attended by chairmen, presidents of various associations and leading industrialists such as Inderjit Nagpal, O.P. Bhatia, Ashok Juneja, Phuman Singh, Ram Labhaya, Kanwal Inder Singh, Joga Singh, Jaspal Singh Shahpuri, M.L. Sayal, S.C. Rahlan, Kesho Ram Vij, M.S. Ubhi, Yash Pal Gosian, Jaswinder Singh Birdi, Saranpal Singh and Ashok Gupta.
Date:
Saturday, October 27, 2012