Lecture on women in entrepreneurship by Catherine Fischer
Spoke about her successful entrepreneurship venture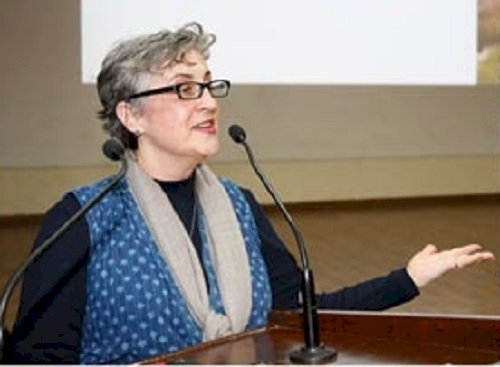 Ms Catherine Fischer, Public Diplomacy Officer for North India Office, USA.


Ludhiana: A lecture on 'Women in Entrepreneurship' by Ms Catherine Fischer, Public Diplomacy Officer for North India Office, USA, was organized by the College of Community Science, PAU, at Pal Auditorium today. Elaborating on her role as public diplomacy officer, Ms Fischer spoke about her successful entrepreneurship venture at the movie theatres where people had the choice of dining while watching a movie. As she shared her experiences with a hall full of faculty and students, Ms Fischer pointed towards creativity, determination, flexibility, discipline, risk taking and organized behavior as the chief tenets required towards being a successful entrepreneur. "You need not have a lot of money, strong connections, perfect plan or all the answers right at the beginning", she remarked, while adding that being an entrepreneur requires a strong desire of fulfilling what you think is the need of the hour, followed by finding a right partner and doing the required research. While giving examples, Ms Fischer explained how continuous practice, flexibility as you go along and perseverance in taking small steps every day towards your goal help in realizing your cherished dream. She finally signed off with Maya Angelo's quote," Success is liking yourself, liking what you do and liking how you do it. "
Dean, Post Graduate Studies, Dr G.K. Sangha, earlier welcomed the speaker with a bouquet of flowers. Mr Robin bansal, Cultural Officer, Embassy of USA accompanied the Chief Guest of the day. Also present at the occasion were Directors, Deans of various colleges, faculty members and students.