Lung, head cancer in male Himachalis attributed to smoking, Dr Vijay Jagad
Author(s): City Air NewsDr.Vijay Jagad-surgical oncologist, Fortis Hospital Mohali addressing the media persons in Mandi (HP). Mandi (Himachal Pradesh), October 9, 2019: The Himachal Pradesh presents a grim picture of cancer with the lung...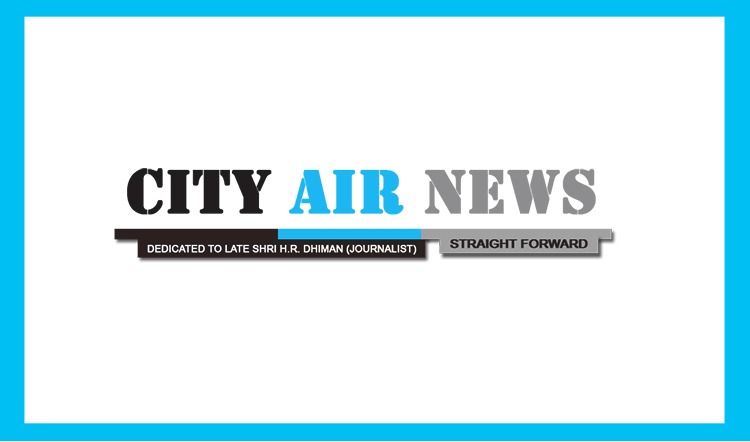 Mandi (Himachal Pradesh), October 9, 2019: The Himachal Pradesh presents a grim picture of cancer with the lung cancer in men and cervix cancer in women raising its ugly head, said Dr.Vijay Jagad-surgical oncologist, Fortis Hospital Mohali.
Talking to media persons here today Dr Vijay Jagad, who was here to generate awareness on growing number of cancer cases and find ways to prevent and treat them, said that around 95 percent of lung cancers and 70 percent of head and neck cancers in males can directly be attributed to the habit of smoking in Himachalis.
"The lung cancer is spreading at an alarming rate amongst males. The head and neck cancers and genitory-urinary tract and GIT gastro-intestine tract (GIT) cancers are prevalent amongst women here. Besides this gynecological cancers, cervix cancers cases, breast and gastro-intestinal cancers are commonly found in women," said Dr Jadad, who has been who has been conferred Geeta Mittal Award for best cancer researcher in 2002 by President of India.
Accompanying his was patient Mr Roshan lal who has been treated for cancer of lower alveolus. He underwent surgery at Fortis Hospital with PMMC flap reconstruction and also received post operation radiotherapy and is now disease free. Patient Changu Ram underwent laparoscopic hemicolectomy and now is taking chemotherapy.
Laying emphasis on early diagnosis and proper treatment of the cancer patients coupled with strategies to emulate for prevention of the deadly diseases, Dr Jadad added that factors such as lack of about health and hygiene, repeated pregnancies and early marriages as the primary reasons for cancer in women.
He added that the disease is now a global scare causing mortality worldwide. The number of people suffering from cancer is expected to increase from 14 million in 2012 to 22 million within the next two decades.
Dr. Jagad laid emphasis on dedicated facilities in state to treat with the state-of-art facility. In an effort to significantly elevate the delivery of world-class cancer care services in the region Fortis Cancer Institute has been launched at Fortis Mohali laced with the latest available modalities in medical, surgical and radiation oncology.
Dr. Vijay Jagad said that the Fortis Hospital Mohali had region's most advanced Image Guided Radiation Therapy (IGRT) unit that uses motion based technology to map the tumours, while simultaneously delivering precise doses of radiation therapy to the specific diseased area. "This helps minimize radiation exposure to co-located healthy tissues and organs, preventing damage," he added. It is especially important in tissues that move due to breathing such as lung tumours and is of particular importance in treating head and neck tumours and in prostate carcinomas.
he comprehensive multidisciplinary expertise available at the Fortis Cancer Institute encompasses a variety of sub-specialties making it a one stop treatment centre for all forms of cancer. Specialized Cancer Clinics have been constituted so that patients can benefit from the experience and specialization of various surgeons.
Date:
Wednesday, October 9, 2019