Mahindra First Choice Services inaugurates 1st workshop in Ludhiana
Author(s): City Air NewsRajeev Dubey ( 3rdfrom right) President, Group HR, Corporate Services, After-Market) & Member of the Group Executive Board, Mahindra & Mahindra Ltd. and YVS Vijay Kumar ( 3rd from left) , CEO MFCS during the launch...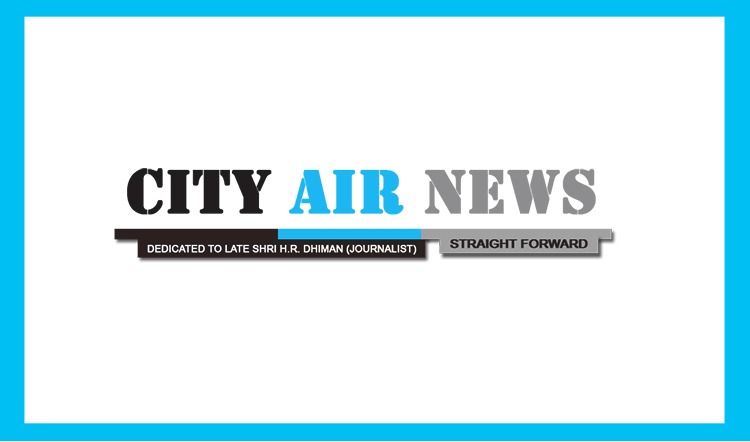 Ludhiana, September 2, 2013: Mahindra First Choice Services Ltd. (MFCS), India's leading multi-brand car workshop company, has launched its very first workshop in Punjab at Ludhiana today.  
The facility is spread over 25,000 sq. ft with 16 bays and a monthly capacity of servicing 1000+ cars of various brands. The workshop was inaugurated by Rajeev Dubey President, Group HR, Corporate Services, After-Market) & Member of the Group Executive Board, Mahindra & Mahindra Ltd.
Speaking on the occasion, Dubey said that we were delighted to launch our first workshop in Ludhiana, thus establishing our presence in Punjab. With over 4 lakh cars, Ludhiana was one of the largest industrial hubs in the country and has been growing at an exponential pace over the last few years. We saw immense potential in this market and were delighted to offer car owners in the city a world class servicing experience, he asserted.
He further said that the car servicing market in Ludhiana was currently divided between original equipment manufactures (OEMs) and independent garages. MFCS aimed to offer car owners the benefits from both these players with the added advantage of servicing any brand of car. Irrespective of the brand of car, MFCS offered great-value services and took care of customer convenience, pointed out Dubey.
YVS Vijay Kumar, CEO MFCS said that this, we believed that ideally addresses the current growing needs of the aftermarket segment. MFCS also offered skilled technicians, quality spare parts, state-of-the art equipment, free pick up & drop facility and an opportunity to book the services online, all geared to give the car owner a world class car servicing experience  like never before.
About Mahindra First Choice Services, they revealed that Mahindra First Choice Services (MFCS), a wholly owned subsidiary of Mahindra & Mahindra Ltd., is a chain of multi brand car workshops across major cities in India like Bangalore, Nasik, Hyderabad, Mumbai, Pune, Surat, Vapi, Nellore, Coimbatore, Chennai and NCR.
Established in 2008, the company aims to offer a world class car servicing experience in India at value for money prices. The company employs fully trained technicians who can cater to the various servicing needs of multi-brand cars. Only quality spares procured at competitive rates are used. MFCS also follows stringent quality measures and a mandatory 60 point "First Choice First Check" which is performed on all cars. The company also offers cashless insurance facilities with leading insurance companies.
MFCS offers a wide range of options to car owners to book their services through calling the individual workshop, or the toll free number 1800-22-4008 or through its website www.mahindrafirstchoices.com
The company also has its own Technical Training Center at Hyderabad where the staff is trained to handle the servicing aspects of multi-brand cars.  
With a combination of Company Owned and Franchisee operations, MFCS plans to become one of the top three car service providers in the country by 2017.
About Mahindra  
The Mahindra Group focuses on enabling people to rise through solutions that power mobility, drive rural prosperity, enhance urban lifestyles and increase business efficiency.
A USD 16.2 billion multinational group based in Mumbai, India, Mahindra employs more than 155,000 people in over 100 countries. Mahindra operates in the key industries that drive economic growth, enjoying a leadership position in tractors, utility vehicles, after-market, information technology and vacation ownership. In addition, Mahindra enjoys a strong presence in the agribusiness, aerospace, components, consulting services, defence, energy, financial services, industrial equipment, logistics, real estate, retail, steel, commercial vehicles  and two wheeler industries.
In 2012, Mahindra featured on the Forbes Global 2000 list, a listing of the biggest and most powerful listed companies in the world. In 2013, the Mahindra Group received the Financial Times 'Boldness in Business' Award in the 'Emerging Markets' category.
Know about Rajeev Dubey:

Rajeev Dubey is the President (Group HR, Corporate Services & After-Market) & Member of the Group Executive Board, Mahindra & Mahindra Ltd. His key focus areas are HR/IR initiatives for the Group, the After Market Sector whose CEO's report to him, Corporate Communications, Government Relations and Infrastructure. He is the Chairman of Mahindra Insurance Brokers and First Choice Services and serves on the Boards of several Group companies including Mahindra Forging Europe, Mahindra Intertrade, Mahindra First Choice Wheels and Mahindra Retail. He is Chairman of the CSR Council and the Corporate Governance Cell of the Group, a Member of the Group Sustainability Council and the Governing Council of the Mahindra Institute of Quality.
He joined Mahindra & Mahindra Ltd. in January 2004 after a career spanning 29 years in the Tata Group, which he joined in 1975 as a member of the TAS, the central managerial cadre of the Tata Group. He spent 21 years with Tata Steel, and the next 7 years as Managing Director and CEO first of Tata Metaliks and then of Rallis India.
He studied Economics at St. Stephens College, Delhi University, where he was ranked first in the University, and at the Delhi School of Economics, where he received a National Scholarship. He went on to do his MBA from the Yale School of Management, USA as a J N Tata scholar, and was selected as a Distinguished Alumnus of the School.
Rajeev is the President of the Employers' Federation of India (EFI), National President of NHRDN, co-Chair of the National Committee on Skill Development of CII, serves on the CII National Committee of Leadership and HR and the CII Apex Council on Affirmative Action.  He is also a member of the National Executive Committee of The Federation of Indian Chambers of Commerce and Industry (FICCI). He serves on the Boards of Walchand Talent First, the Lal Bahadur Shastri Institute of Management and Technology (LBSIMT), the School of Inspired Leadership (SOIL) and Magic Bus – an NGO that works with underprivileged youth.
Date:
Monday, September 2, 2013