MEDANTA starts cancer campaign on World Cancer Day
Author(s): City Air NewsDr. Naresh Trehan, Chairman and Managing Director, Medanta ( right ) along with Dr. Ashok Vaid, Chairperson, Medanta Cancer Institute-Department of Medical Oncology (left ) during the launch of Medanta cancer campaign...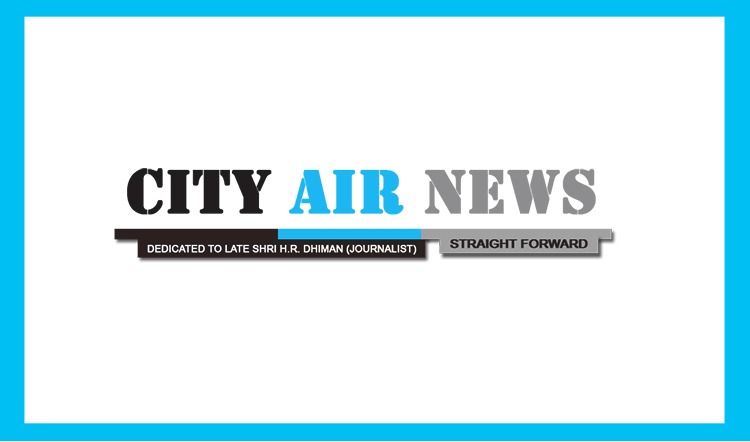 Gurgaon, February 4, 2013:Medanta–The Medicity here renowned for its exceptionally talenteddoctors, advanced therapies, cutting edge technology and integrated, comprehensive patient care model, today on World Cancer Day took the pledge and signed up to fight the growing menace of cancer in our country.
Addressing media at Medanta– The Medicity here today, Dr. Naresh Trehan, Chairman and Managing Director, Medanta informed about Medanta's cancer campaign, He said, over 5,00,000 people in India lose their lives to cancer each year. The cancer mortality was a key measure of the cancer burden in India and demands the need for implementing public health preventive measures. This campaign has been initiated by Medanta to spread awareness about the disease and enable patients and their families to fight cancer and get the necessary medical and emotional support."
Dr. Ashok Vaid, Chairperson, Medanta Cancer Institute-Department of Medical Oncology, said that Cancer treatment required a more holistic approach towards patient care. At Medanta we have an integrated team approach to cancer treatment.  Through our Cancer Tumour Board we work with doctors across multiple specialties and also include traditional therapies such as Ayurveda to deliver a comprehensive treatment protocol to the patient.  In addition, our research on steam cells and Ayurvedic herbs and therapies in partnerships with various national and international organizations was showing great promise and we hope this new medicine would help not only improve patient care but also lower the costs of treatment to patients and their families, remarked Dr Vaid.
Dr. Tejinder Kataria, Chairperson, Cancer Institute-Department of Radiation Oncology, informed that with increasing number of cancer cases in India, there was  a need to support the best expertise with the latest tools to fight cancer.  At Medanta we have invested in the latest robotic radiosurgery tools such as the new generation Cyberknife to treat cancer without the need for anesthesia or external wounds. Till date we have treated over 50 patients with Cyberknife with over 95% of patients reporting symptoms control even before the treatment was completed."
As part of the cancer awareness campaign by Medanta, interactive sessions and cancer awareness talks will be conducted by experts from Medanta for the public. In addition, through Medanta's Community Outreach Program, discounted cancer screenings and free OPD consultations will also be offered. Further, Medanta will be launching special support groups for patients & their families to help them address the physiological and emotional aspects of dealing with Cancer.
In an endeavor to spread awareness about cancer and diagnose early cancer, Medanta will reach out to over 100 corporate organizations, helping them understand & learn more about cancer, thus, empowering them to fight this dreaded disease.
In association with NGOs like Can Support & Can Kids healing, counseling and treatments are being offered to needy cancer patients, to make the fight against cancer more effective. The aim is to reach out to more people, helping them understand and learn more about cancer. Assistance will be provided by extending expertise as well as providing financial assistance to patients who cannot afford treatment on their own.
Medanta cancer initiative will continue all round the year promoting best practices in healthcare, creating holistic healing environment, combining both modern and traditional medicine.