PANEL DISCUSSION: Is Punjab ready to reclaim its manufacturing might?
Author(s): City Air NewsThe panel discussion on topic `Is Punjab Ready To Reclaim Its Manufacturing Might?' at Ludhiana. Ludhiana, December 15, 2012: People define the place and the prospects. Going by this logic, Ludhiana is brimming...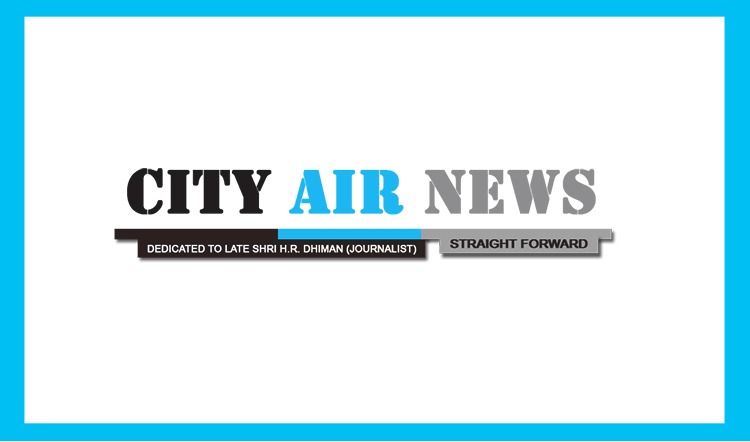 Ludhiana, December 15, 2012: People define the place and the prospects. Going by this logic, Ludhiana is brimming with prospects and a great future.
The panel discussion on topic `Is Punjab Ready To Reclaim Its Manufacturing Might?' was organised by Network18 along with its partners UNIDO-ICAMT (United Nations Industrial Development Organisation - International Centre for Advancement of Manufacturing Technology); CLMTM (Consortium of Ludhiana Machine Tools Manufacturers); NSIC (National Small Industries Corporation) and ALMTI (Association of Ludhiana Machine Tool Industries).
Held in a local hotel, this electrifying and engaging panel discussion was attended by over 200 top industry personalities from in and around Ludhiana.
It brought forth the burning issues that are stalling the industrial growth of Ludhiana. The panelists and the involved audience discussed on issues like if Ludhiana is called 'The Manchester of India', with 90% of woollens market in India being met by Ludhiana, but the hosiery, apparels, wool and knitwear companies in Ludhiana are sluggish in their growth and have not being able to find buyers in the international market.  The problems ranging to aspiration to labour issues were discussed and debated upon with lots of solutions and inspirations drawn from the panelists and audience themselves.
Also the topic of Ludhiana being the 'Bicycle Capital' of India is under the serious threat from China was discussed and how we can decrease the imports and increase the exports was brain stormed upon. And while Ludhiana's share in supplying the tractor parts comes to almost 60%, the Engineering, Manufacturing, Auto parts and Machinery sector in the region are facing acute problems ranging from shortage of labour, to limited production capacity and other critical factors which all are the outcome of weak industrial growth.
The panelists included an eclectic mix of experts representing government, industry and academia such s Shailesh Seth - Corporate Strategy Advisor and Senior National Consultant - UNIDO; SC Ralhan - Convenor - Punjab - FIEO (Federation of Indian Export Orgnisations); Mahendra Singh Dhakad, Program Director - United Nations Industrial Development Organisation - International Centre for Advancement of Manufacturing Technology (UNIDO-ICAMT); Manjit Singh Matharoo - CEO - Matharoo & Matharoo Inc. and General Secretary - Consortium of Ludhiana Machine Tool Manufacturers; Gaurav Swarup - Director - Marshall Machines Pvt Ltd and V. R. Dahake, Scientist-in-Charge, Mechanical Engineering Research and Development Organisation(MERADO).
The panel discussion was followed by a question and answer session. It was moderated by Archana Tiwari-Nayudu, Executive Editor, Network 18 Publishing.
Matharoo during the discussion made a very valid point when he said, "The machine tool industry is the backbone of the manufacturing sector and Ludhiana must make its presence felt in this sector globally. Till date, Ludhiana has provided excellent environs for a doing business, but the region has lacked the attention it deserves. We require low-cost solutions for the machinery sector or else, we shall loose out to the world. He further commented, "While there are domestic players who provide world-class machines to the market, companies still prefer imported machines as they are sceptical about the former's quality. This is detrimental for local manufacturers and to create a positive market sentiment."
Being the manufacturing guru and a mentor to many, Shailesh Sheth impressed that amidst lacuna there is sufficient reason to be optimistic. He insisted, "Ludhiana has both machine tool manufacturers and also the market which uses these machines. We need to provide a platform for the two to interact and create awareness about various quality requirements. The entrepreneurial skill available in the region was well acknowledged by all which has enabled Ludhiana to never run out of innovative minds. We are blessed to have people willing to take risks and do business. This can be seen by the numbers of new machine tool manufacturers who are coming up. However, entrepreneurs must give up their micro-centric approach and think big; beyond the region first and then globally.
Ludhiana and Rajkot are key industrial clusters which have developed machines which are not manufactured anywhere in the country. "Whenever we speak of manufacturing and machine tools, Ludhiana should be the first choice for customers. We have the technical expertise and the minds to go a long way forward," opined Swarup. Talking about branding, a key requirement to have market presence, Matharoo averred, "We have to create brand awareness about the high-quality products which we offer. We cannot expect the world to come to us; we have to tell them that we have arrived. 'Made in Ludhiana' should now be a brand beyond hosiery and woollens.
A major challenge for the region was retaining manpower. The exodus of labour from the state was a concern as most of the panelists agreed that various government employment programs like NREGA have resulted in an acute shortage of man-power in the city. Adding perspective to the discussion, Seth said, "First of all, the mindset needs to be changed. It starts with referring to MSMEs as emerging enterprises and not tagged as 'MSMEs' forever. Moreover, greater emphasis should be put on skilled manpower development as it is one of the primary needs of the industry in the current scenario." All the panelists agreed that creating a conducive environment for the workforce to stay and work was a must to curtail this migration of people and thus create brand loyalty.
Dhakad, in his address said, "Efforts should be made by the industries as well as the government to develop Punjab as the hub for global supply chain. Also, the industries need to focus on sustainable and inclusive growth avenues as it can define new horizons for their further development."
Punjab being a proven starting base for Micro, Small and Medium Enterprises (MSMEs), the industry experts shed light on what steps need to be taken by them to enhance their growth prospects. Seth observed, "More steps should be taken to make MSMEs a partner in progress. Also, they should come forward and take adequate steps to develop R&D centers at their setup to accelerate innovations."
Talking about what steps should be taken by the governing bodies and institutions for the development of MSMEs in the state, Swarup said, "There needs to be an institutionalised framework for these industries with adequate exposure to the latest technologies and business practices available internationally."
The panel discussion provided vital answers to these problem areas and reinstated the determination of industry players in creating the quintessential 'Brand Ludhiana'.
This initiative was organized as a pre cursor to the forthcoming trade exposition & largest SME gathering Engineering Expo Ludhiana and concurrent show PUMTOS to be held from December 21- 24 at GLADA ground, opposite Vardhman Mills, Chandigarh Road, Ludhiana. The Expo successfully serves as a business-enabling platform for the demonstration of the latest technology and products in engineering and manufacturing, from across the nation.
Date:
Saturday, December 15, 2012