PAU issues advisory for maize growers
New invasive pest, fall armyworm was reported on maize in Punjab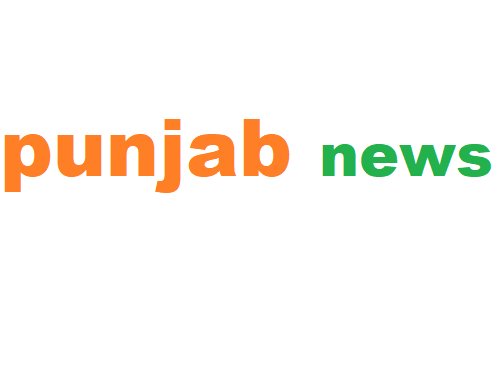 Ludhiana: The experts of Punjab Agricultural University (PAU) have cautioned the farmers of Punjab against the attack of fall armyworm on maize crop. A new invasive pest, fall armyworm was reported on maize in Punjab towards the end of Kharif 2019. The pest had widespread occurrence and may reappear in spring maize during the current season. It may also migrate from the neighbouring states like Rajasthan growing Rabi maize. Dr JS Chawla, Incharge, Maize Section, PAU, advised the farmers to remain vigilant for any incidence of this pest particularly early in the season, to avoid population build-up and severe damage. Farmers should survey their fields thoroughly and manage the pest, he stressed.
Further, Dr Harpreet Kaur Cheema, Entomologist (Forage), explained, "The larval stage of the fall armyworm damages the crop. The larva can be easily identified by the presence of four spots arranged in square pattern at the tail end and a predominant white coloured inverted Y-shaped mark on the head. The younger larvae feed by scrapping the leaf surface, making papery windows. The bigger larvae, later on, damage the central whorl leaves voraciously, causing round to oblong holes and producing a large amount of faecal matter." Since maize is grown almost round the year for various purposes, management of this new invasive pest should be done at first appearance to minimize the increase of pest in successive generations, he said.
Referring to agronomic interventions for its management, Dr Chawla advised, "Avoid very early and late sowing of spring maize, sow only from February 1-15. Fodder maize sowing should be restricted from April 15 to August 15 to limit the multiplication of the pest (instead of first week of March to mid-September followed earlier). Strictly avoid staggered sowing of maize, especially, in the adjacent fields e.g. spring maize growing farmer should not sow maize for fodder or silage in the adjacent fields to minimize multiplication and spread of the pest." The severity of the pest increases in higher plant density in case of fodder crop. Therefore, don't use more seed than recommended (30 kg/ acre), he said, while suggesting line sowing (row spacing 30 cm), rather than broadcasting. Prefer mixed cropping of fodder maize with cowpea/ bajra/ sorghum over sole crop, he advised.
Elaborating, Dr Jawala Jindal, Senior Entomologist (Maize), said, "As soon as the attack of fall armyworm is noticed, to control smaller larvae, spray Bacillus thuringiensis var. kurstaki (BtK) based formulations at 2ml/ litre of water. If the incidence of fall armyworm is higher than 5 per cent on plant basis and the larvae are bigger, spray the grain maize crop with Coragen 18.5 SC (chlorantraniliprole) at 0.4 ml/ litre or Delegate 11.7 SC (spinetoram) at 0.5 ml/ litre or Missile 5 SG (emamectin benzoate) at 0.4 gm /litre. In fodder maize, spray of Bacillus thuringiensis var. kurstaki (BtK) based formulations at 2ml/ litre of water or Coragen 18.5 SC (chlorantraniliprole) at 0.4 ml/ litre can be done, but not beyond 40 days of sowing to maintain a waiting period of at least 21 days before harvest. For effective control, direct the spray nozzle towards the whorl. The amount of water to be used should be 120 litres up to 20 days old crop and 200 litres for older crop (> 20 days)."