PAU to organize flower show on March 4-5
Prize distribution ceremony will be held on Mar 5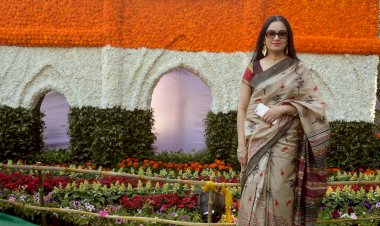 A symbolic photograph.


Ludhiana: The Department of Floriculture and Landscaping, Punjab Agricultural University (PAU), will organize "Dr MS Randhawa Memorial Flower Show and Competition" on March 4 and 5 near the Examination Hall of the College of Agriculture, PAU. The show will be held in collaboration with Estate Organization, PAU. Dr Baldev Singh Dhillon, Vice-Chancellor, PAU, will inaugurate the show on March 4 at 12.30 pm. The prize distribution ceremony will be held on March 5 at 2.30 pm.
Dr KK Dhatt, Head, Department of Floriculture and Landscaping, said the competition will be open to individuals, private institutions, amateurs, government and semi-government institutions and nurseries. There will be different classes of fresh and dry flower arrangement, seasonal flowers, foliage plants, cacti, succulents, ferns, bonsai and cut flowers in the competition, she informed. The flower show will be open for the general public, she added. Dr Dhatt has called upon the flower lovers to participate in the flower show and competition and make the event colourful.