Prof Nirpjit Kaur Gill Memorial Award Function at ramgarhia Girls College on March 7
Award to be presented to four women professors of Punjabi literature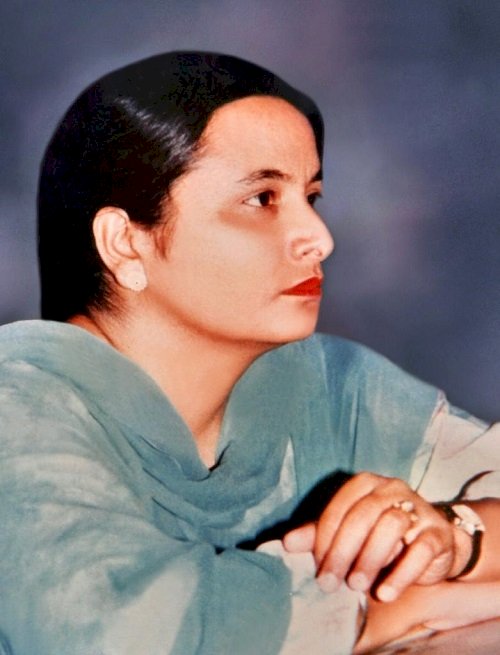 Prof Nirpjit Kaur Gill. (File photo)


Ludhiana: Punjabi Sahit Akademi President Prof Ravinder Bhathal informed that Prof Nirpjit Kaur Gill Memorial Award would be presented to four women professors of Punjabi literature, during a function to be held at Ramgarhia Girls College, Miller Ganj, here, at 11 am onwards on March 7, 2020. This award would be presented to Late Prof Kanwaljit Kaur, Retired Professor, Government College for Girls Ludhiana, Dr Ramesh Inder Kaur Bal, Director, Partap Educational Institutions, Ludhiana, Dr Jasbir Kaur Kesar Chandigarh and Dr Gurnam Kaur Bedi.
This award has been set up by the family of Prof Gurbhajan Singh Gill in the memory of Prof Nirpjit Kaur Gill. This award would comprise of a citation, a shawl and Rs 21,000 cash prize. Prof Nirpjit Kaur Gill was a professor of Punjabi language at Ramgarhia Girls College, Ludhiana, from 1983 till 1993.
During this function, Punjabi Sahit Akademi former president Dr Sukhdev Singh Sirsa would be conferred with fellowship by the Punjabi Sahit Akademi Ludhiana.
The function would be presided over by Guru Nanak Dev University former vice chancellor Dr SP Singh, while Mr Arvinder Singh Ranga, Commissioner, Central Excise and Customs, Ludhiana, would be the chief guest. Mr Ranjodh Singh, President, Ramgarhia Educational Institutions and Prof Gurbhajan Singh Gill, former president, Punjabi Sahit Akademi, Ludhiana would also be present on the occasion.