Punjab CM orders state-wide lock down till March 31 to check spread of Covid-19
All essential government services will continue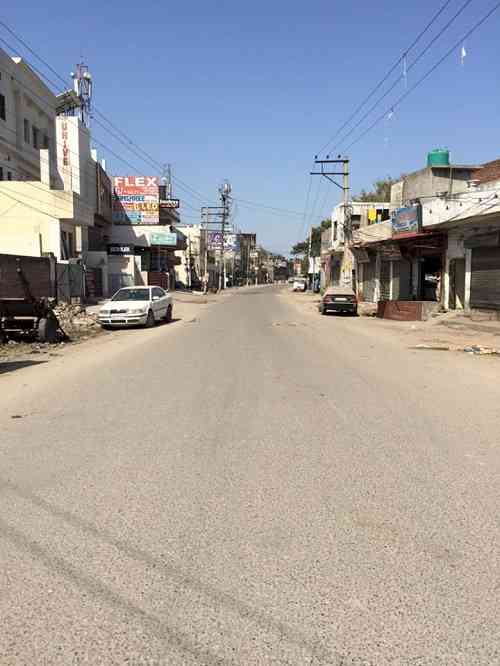 A road in Jalandhar gives a deserted look on Sunday morning. (Photo: Rajat Kumar)


Jalandhar/Punjab: "Janata Curfew" is a total success in Jalandhar, Ludhiana and other parts of the state today as people remained inside their respective homes following the advise of the Prime Minister Narendra Modi. People were advised to follow "Janata Curfew"- a self-imposed curfew to check further spread of coronavirus.  The roads, loacities were giving a deserted look (see the photograph). Perhaps people were understood that life is more important. If life is safe only then they can do in the future.
Meanwhile, Punjab chief minister Capt Amarinder Singh has ordered state-wide lock down till March 31 to check spread of Covid-19. However, all essential government services will continue and shops selling essential items such as milk, food items, medicines etc will be open. All DCs and SSPs have been directed to implement the restrictions immediately.
Also, Punjab CM Capt Amarinder Singh has welcomed Government of India's decision to allow private labs to test for Covid-19. He said quick, accurate and cost-effective testing is an imp weapon in our fight against this pandemic. "We have requested ICMR to also approve a Virology Lab for Faridkot Medical College to facilitate testing", he added.
(With inputs from Rajat Kumar, Jalandhar)