Punjab Pradesh Beopar Mandal writes to ETC Punjab on Public Notice dated August 1 on e-TRIP
Author(s): City Air NewsThe Punjab Pradesh Beopar Mandal state president Amrit Lal Jain. Amritsar/Ludhiana, August 17, 2013: The Punjab Pradesh Beopar Mandal state president Amrit Lal Jain has sent a representation to the  Excise and Taxation...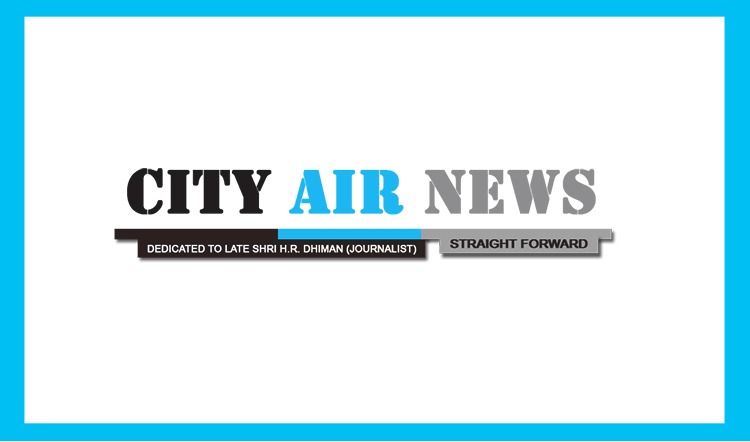 Amritsar/Ludhiana, August 17, 2013: The Punjab Pradesh Beopar Mandal state president Amrit Lal Jain has sent a representation to the  Excise and Taxation Commissioner Punjab Anurag Verma on the issue of Public Notice dated August 1 this year on e-TRIP.
The representation reads: "From the plain reading of Public notice dated August 1, 2013 issued by Excise and Taxation Department it appears that assurances made to business community of the Punjab have been belied. Hence following clarifications are sought from the department:
a)         Whether transactions with in the city are covered by E-trip inspite of assurance that intra city transactions shall not be covered by Sukhbir Singh Badal, Deputy Chief Minister, Punjab during his meeting with trade and industry representative on 30th July 2013 at Chandigarh and also this news carried by all the newspapers.
b)         Whether goods not being transported by the transporter and being carried by small "thelas" and "rehris" or rickshaws where value of goods is more than Rs. 50,000 shall be covered by E-trip.
c)         Whether e-trip is applicable to goods being sent for job work or repair or goods being carried on challan and saleable subject to approval.
d)         Whether maximum time limit for delivery of goods shall apply to intra state transactions.
e)         Suppose a local van carrying the goods of a dealer required to be delivered to three or four customers and moving within the city has  to undergo repair and takes more than six hours to reach the destination. Or in intra city movement truck moving overnight from Ludhiana to Amritsar and although truck reaching Ludhiana within 10 hours but goods delivered to customers premises beyond ten hours.
In such situations whether application of maximum time limit is reasonable.
f)         If transporter makes any mistake in entering data in e-TRIP or does not enter data, whether still the dealer shall be penalised.
Further the department instead of playing ping pong should earnestly check whether the transporter can actually deliver the goods with in maximum time limits provided by department.
To the best of our knowledge it is not practically possible to comply with such directions by transporters also for the following reasons:
i)          Transporter has to wait till goods enough for being carried through one trip are gathered.
ii)         Truck may have to undergo repair on the way.
iii)        Transporter does not know till last moment which vehicle and driver shall carry the goods. Confirmation of driver is must before giving his name in e-TRIP. Further due to any unforeseen event, driver may not be able to accompany the goods.
g)         What remedy is available with the dealer whenever the website of department collapses as it recently happened during last days of filing of returns for quarter ending June 2013 for which the department extended the due date to 6th August.
h)         As per Punjab Vat Amendment Act 2013 (Act No. 28 of 2013) new section 3A of Punjab Vat Act 2005 was inserted w.e.f April 9, 2013
"Notwithstanding anything contained in this Act or the rules made  there under the Commissioner may by order with the approval of the state government, implement electronic governance for carrying out the various provisions of the Act and Rules made there under"
Therefore bring on record the approval of state government as required by Amendment Act 2013
Regarding the settlement arrived between the hosiery manufacturer/traders and Excise & Taxation Department at Ludhiana on 12th August, 2013 regarding the booking of hosiery goods through railways at Ludhiana railway station the fees fixed Rs.1,500 per "peti" (carton) of four feet and a "boura" (bag) Rs.2,500 upto eight feet will be notified through public notice. When its public notice will be issue?
The department should provide clear clarifications on issued raised above before hurrying the implementation of e-TRIP from dated September 1, 2013."
Date:
Saturday, August 17, 2013