Reactions to 17 general election results
Author(s): City Air News"I extend my heartiest congratulations to our Hon'ble Prime Minister Shri Narendra Modi on his stupendous victory. This is a mandate to build a strong, proud and prosperous India. India must grow at 10% for the...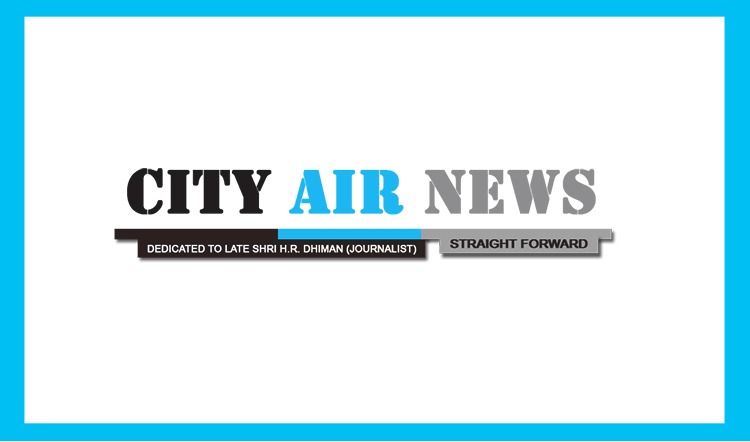 "I extend my heartiest congratulations to our Hon'ble Prime Minister Shri Narendra Modi on his stupendous victory. This is a mandate to build a strong, proud and prosperous India. India must grow at 10% for the next ten years and this government will ensure that we shed the tag of a 'developing' country and proudly take our place in the big league of economic superpowers. The election verdict is a big win for India and its 1.3 billion people.
India's aviation sector has witnessed remarkable growth in the last five years and I am confident that we will continue to be the fastest growing aviation market in the world. We hope that our government will address the structural challenges facing the sector urgently. If this is done, there is no doubt that Indian carriers will become leading global players and India, a global aviation hub that surpasses Dubai, Abu Dhabi and Singapore."
- Ajay Singh – Chairman and Managing Director, SpiceJet.
"The current education surveys paint a dismal picture of the manner in which we are preparing our future citizens. However with every new government- there comes new hope and therefore we hope that the new government will look at reforms in education which will power the country into the 21st century . India is unique country – we have populations living in sub Saharan conditions and need education to break the poverty cycle we have people who aspire to compete with the best in the world. Our challenges are unique and our solution to these challenges will be unique. With the new government we have hopes for a new start to make a difference. "
- Amol Arora Vice Chairman & Managing Director - Shemford Group of Futuristic Schools.
"With a clear mandate, the new government has scope to tackle significant and long pending reforms in the areas of land, labour. This should improve the ease of doing business in India. In addition, we expect the government to continue to focus on infrastructure, fiscal consolidation and financial inclusion. With this the long term growth prospects of the economy should improve, but additionally should unleash animal spirits among investors. Equity markets should perform well over the next five years, Indian households who have been historically underinvested in equities should allocate more of their household wealth to equities to take advantage of the changed landscape."
- Rajiv Singh, CEO Stock Broking at Karvy.
"We congratulate the new govt. After AADHAR and connecting banking facilities to it, health is the next big frontier! A centralized health data repository will help bring focus on preventive health from the grassroot level. On the corporate front, regulations for the insurance industry to push more wellness activities would greatly bolster the efforts towards a healthy India."
- Kiran Kalakuntla, Founder & CEO, ekincare.
"Heart congratulations to the new govt. The government should lay the foundations for reforms in school education paving way for innovation in curriculum, content and teaching. What children learn in schools is rooted in paradigms of the previous century that don't hold valid anymore. History tells us that a strong K12 education program is what creates a growth engine for decades to come. Long term is the way to go."
- Abhilash Joseph, Co-founder & CEO, Leo&Mike.
"Any government if continues in power then the implications on policies are positive and it is expected of them that they will carry forward the good work of the past. Numerous steps like GST, RERA, decreasing EMI burden etc meant that the real estate sector can take a sigh of relief. It was evident in the sales figures for FY 19 that witnessed increased sales and also increased enquiries. The buyers were watching and waiting but now as the result is our the impact will be seen in the next few months only in terms of windfall in terms of sales, enquiries and launches."
-Deepak Kapoor, Director, Gulshan Homz
"It is good news as the step that it has taken earlier will take a better shape now. It is always good to get a government that is concerned about a sector and the people involved in it. For the first time in many years a government has shown inclination towards paying heed to demands of the sector. GST and RERA are the two aspects that were ignored for quite a long time and by coming out with policies for it, as far GST is concerned we feel that reduction in rates is lucrative for the buyers but Input Tax Credit should be given to developers. The government has shown that it has good intentions to fulfill the Modi Ji's vision 'Housing For all by 2020' and that it is not only a slogan."
-Pradeep Aggarwal, Founder & Chairman – Signature Global India Pvt Ltd and Chairman - ASSOCHAM National Council on Real Estate, Housing and Urban Development
"We extend our congratulations to the newly formed government and hope this massive mandate ushers in continuing reforms in the economy, and the impetus on infrastructure and Real Estate related policies including Housing for All 2022, Industry Status to Affordable Housing, implementation of RERA, industry status for Infrastructure sector and offcourse the reduction of GST on housing to name a few.
Real estate is a labor and capital intensive sector that creates lakhs of economic opportunities and we look forward to contributing towards the governments vision of providing quality housing to the citizens of the country.
At the same time we believe that a stable and strong government will be we able to deliver on long standing demands of the industry like Industry Status for Real Estate Sector and transparent online Single Window Clearance to further contribute towards to stability and progress of the sector and the economy."
-Amit Modi, Director, ABA Corp and President (Elect), CREDAI (Western UP)
"We foresee policies such as single window clearance becoming a reality soon from this government. Like many other demands, this too has been in the queue for quite some time and all the stakeholders have been waiting for it. If single window clearance comes into effect then the timely delivery will improve and it will act as one more step in regularising the real estate sector, as approvals and more so timely approvals and simultaneously development of infrastructure around projects are an integral part of real estate development, more simplification of processes, accountability and efficiency on timely approval from relevant Government authority is must for industry to accelerate pace of development and bring back demand in the sector.
On retail side, FDI policy in Retail sector will also boost demand in organized retail development that will lead to huge creation of Jobs and will certainly help the allied industries to flourish. Foreign investment in real estate development projects will also increase and ease out liquidity across all segments of real estate.
Due to acceleration in economy demand for commercial real estate will be very positive, emergence of new innovative solutions and formats such as Co-working spaces will see a rise in demand and help the growth of industry . Overall for Reality market continuity of Existing Government brings optimism and hope's of promises being delivered to accelerate the demand and growth for the most important industry leading to positive Contributions to Indian economy."
-Harinder Singh Hora, MD, Reach Group
"For any economy to grow there is a need for stable governance, and as the NDA is continuing its run we hope for the best. However, in case of the last term, the steps were taken by the government, implementation of RERA have organized the sector to an extent and has brought back the trust of the buyer. Also, by exempting the 4 to 12 acre land from environment clearance, it has increased the expectations that it might also work on the long pending demand of online single window clearance. By exempting smaller projects from environmental clearance, the government has taken a step ahead to understand that housing sector does not need this clearance as it hardly creates any pollution. Now, as the same government has come back to power there are chances of getting more policies that will help the real estate sector flourish."
-Ashish Bhutani, CEO, Bhutani Group
"In the last term, the government has taken a number of steps for the betterment of the sector. The implementation of RERA has been the greatest and most effective step towards the organisation of real estate sector and bringing back the faith of the buyers in the developers. Another effort by the government of 'Housing for All 2022' through PMAY has bolstered supply and demand for Affordable Housing. Now with the stable government, we expect more positive reforms for the sector from the ruling government.
There are two major pending demands of the builders which we expect to be fulfilled in this term. The long-pending industry status for the real estate sector and online single window clearance to ease the long process of approvals."
-Prateek Mittal, Executive Director, Sushma Group
"There have been downfalls in the sector post demonitization but with its series of initiatives the government has led to the revival of the sector in later years. Owing to the praiseworthy steps taken by the government in the past term has indeed raised the hopes of the sector. We expect the sector to thrive under the stable government in this term also.
Further rationalisation of GST by including stamp duty in it and simplification of the approval process in this term will ease off the burden on the developers."
- L.C Mittal, Director, Motia Group
"A stable government at the centre will further boost the growth in the Automotive Industry.
We hope that the new government demonstrates concrete action to push investments, increase growth and generate employment. Furthermore, we are expecting the upcoming government will make the GST NIL on the helmets and even the input credit should be granted to the helmet manufacturers, leading to low cost of ISI Mark helmets for the consumers and millions of lives can be saved."
- Rajeev Kapur, Managing Director, Steelbird Helmets & President, Two Wheeler Helmet Manufacturers Association.
"The election results have predictably led to a rally in markets. While in the short term, markets are likely to pause for a breather, the longer term outlook looks good. We believe the cyclical slowdown will be over by Q2 or Q3 of FY2019-20. What makes us feel positive is that the current government is likely to carry out much needed structural reforms that should improve long term growth prospects, and bring back focus on Infrastructure build out. We expect the government will continue on the path of fiscal consolidation. We advise investors to invest in Banks, Capital Goods and Autos. We also believe that Mid caps should start performing better".
-Vivek Ranjan Misra, Head of Fundamental Research at Karvy Stock Broking
"The Indian education system is evolving fast and in the past few years, we have witnessed numerous changes. From introducing a new education policy to reforming NEET exam requirements or putting emphasis on digitised classrooms, ICT-enabled learning and quality teacher training programmes - different steps are taking towards the development of the K-12 sector. Furthermore, the Interim Budget 2019 announced an increase of 10 per cent in the education budget, a total amount of Rs 93,847.64 crore, especially for nationwide academic development.
But despite having such information, it is not clear how this amount is invested in the education sector today and what value the huge investment is adding to the core sector.
We, as a responsible organisation in the education sector, expect the upcoming government to clarify further on the RTE payments which can ensure strict enforcement of rules at every level. It is expected that the inequity in the education sector will be dissolved on a prior basis and government institutions will be accepted thoroughly equipped with modern academic infrastructures, teacher training and technologies pertaining to AI and cloud computing.
We aim to go hand in hand with the government in ushering a digital revolution in every classroom of this country and make modern education accessible to every child."
-Beas Dev Ralhan,CEO & Co-founder,Next Education India Pvt. Ltd.
"On behalf of CMA, I extend my heartiest congratulations to Shri Narendra Modiji. We are confident that in the second phase of Prime Minister's leadership, infrastructure initiatives will gain further momentum and the decisive policy reforms will promote overall economic growth. The Cement Sector is inclined to "Build India" with the new initiatives of new government.
"We would like to work with the Government on important national initiatives like focus on sustainability and quality Housing for All by 2022, renewed emphasis on Smart Cities mission together with traditional projects like building new airports, roads and bridges. This will be a 'game changer' for the cement sector," he said.
-Mahendra Singhi, President, Cement Manufacturers Association (CMA), and MD & CEO, Dalmia Cement (Bharat).
"It is a big win for democracy, and I am extremely glad that PM Modi who showed grit and determination in bringing about ground-breaking reforms and policy changes in every sphere, is back at the helm. The country has already gained from PM Modi's 'minimum government, maximum governance' agenda. His earlier reforms like GST, RERA, insolvency code and all other similar initiatives have put the country on the growth path.With such an emphatic mandate, I believe that PM Modi and his team will go all out to build a stronger nation. Given the political stability and the fact that India is a growing market there will be no dearth of private investment for India Inc. from across the world. I wish him all the best in continuing to build the India of our dreams."
-Vikas Oberoi, CMD, Oberoi Realty Ltd.