Rs 1.54 lakh crore Punjab Budget get mixed reactions from various sections  
Punjab FM Manpreet Singh Badal on Friday presented budget in Punjab Assembly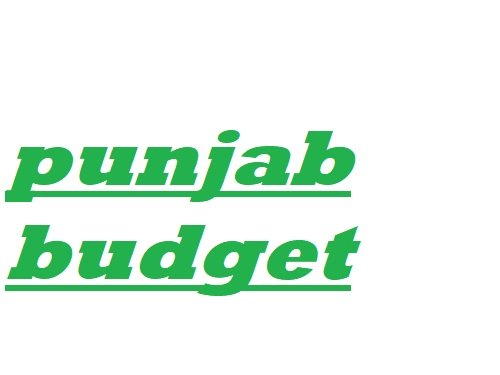 Chandigarh/Ludhiana: Punjab Finance minister Manpreet Singh Badal on Friday presented a budget of Rs 1.54 lakh crore in the Punjab Vidhan Sabha. Some of the key announcements made in this budget are as under: 
•    Ludhiana and Amritsar get Rs 104 crore and Rs 76 crore under smart city project
•    Three industrial parks —over 1,000-acre each—to be set up at Mattewara (Ludhiana), Bathinda and Rajpura (on Amritsar - Kolkata industrial corridor). One more park for pharma companies at Wazirabad in Fatehgarh Sahib.
•    4,150 additional classrooms to be constructed at a cost of Rs 100 crore.
•    Rs 75 crore allotted for repair or unsafe school buildings
•    259 government senior secondary smart schools to get 10 KW solar plants.
•    Rs 100 crore allotted for digital education in government school classrooms
•    Education in government schools would be free of cost up to class 12. Earlier, education up till class 8 was free and only girls students had free access to education till class 12. Now all children to get free education.
•    Rs 25 crore allotted for starting the celebration for the 400th birth anniversary of Guru Teg Bahadur.
•    54-km road from Anandpur Sahib to Banga to be built and named after Guru Teg Bahadur
•    Funding of social security scheme increased from Rs 2,165 crore to Rs 2,388 crore.
•    Old age homes to be set up in each district of Punjab
•    Rs 15 crore allotted for ICUs in all district hospitals.
•    Rs 131 crore for upgradation of all industrial focal points
•    Rs 2,267 crore for providing power subsidy to industry
•    Rs 100 crore for rolling out the smart phones for youth scheme
•    Rs 324 crore for employment generation.
•    Rs 148 crore for skill development
•    New cattle feed plant at Kapurthala to be commissioned
•    Rs 25 crore allocated for strengthening of cattle pound infrastructure to solve the problem of stray cattle menace
•    Rs 100 crore for rolling out the smart phones for youth scheme
•    Rs 2,000 crore allocated for crop loan waiver, including Rs 520 crore for farm labourers.
•    Freedom fighters to get one 'out of turn' tubewell connection; three per cent reservation in house allotment; they are not to pay any toll tax on state highways.
•    Rs 650 crore for rejuvenation of Buddha nallah; Rs 60 crore for rejuvenation of chotti and badi nadi in Patiala
•    5,000 EWS houses to be built for urban poor
•    Rs 1,705 crore for providing subsidised power to SCs, BPL and freedom fighters
•    Rs 100 crore for Border Area Development and Kandi Area Development programme
•    Grant-in-aid to universities increased by 6 per cent.
•    A law college to be set up at Patti and an open university in Patiala
•    19 new ITIs to be established at a cost of Rs 75 crore; Rs 41 crore allocated for government polytechnics at 5 places.
•    A veterinary college and regional research centre to be set up at Sappanwali in Fazilka.
•    Rs 20 crore for crop residue management allocated, to give subsidy to farmers who do not burn stubble.  
•    Rs 200 crore allocated for agriculture diversification. Government to promote Maize; sugar mills at Gurdaspur and Batala to be upgraded. Rs 100 crore allocated for providing support to sugarcane farmers.
•    New horticulture estates to be set up at Amritsar, Pathankot, Kotkapura and Patiala.
•    Centre of excellence of floriculture to be setup in Doraha.
•    Power subsidy of Rs 8,275 crore to farmers in 2020-21.
•    Two new agriculture colleges at Gurdaspur and Balachaur to be set up
•    'Paani bachao paisa kamao' scheme to be extended for giving direct benefit transfer of electricity to agriculture sector. Scheme to be extended to cover 244 feeders.
•    Rural development gets Rs 3,830 crore and urban development gets Rs 5,026 crore.
Reactions received from various industry leaders including industrialists, politicians, educationists are as under: 
"Change of Land Use (CLU): Land is very precious and change of land use from agricultural to any category must be charged to increase government income. The decision of Punjab Government to charge this fees after two years is not a very good step from income point of view as well as conversion point of view because whosoever will spend huge amount on a project can easily pay change of land use amount in the beginning. Free babies are rarely good for masses in long run.
Smart cities and Smart Villages: Allocating Rs.810 Crore for three upcoming Smart Cities of Punjab including Ludhiana, Jalandhar and Amritsar is a very good step, if not an excellent one. Not only upcoming Smart Cities proposed by centre government need more money but remaining leading cities of Punjab must also be converted to Smart Cities. Hope upcoming Punjab Smart Cities will act as an example for remaining cities and towns of Punjab. Rs. 600 Crore for Smart Village Campaign is a good step including  Rs.3830 Crore for Rural Development and Panchayat Schemes.
Architecture- Buildings: From architectural point of view, special welcome to budget allocated for urban development and upcoming buildings under various departments including Industrial Parks, Armed Forces Preparatory Institute, Colleges, nineteen new ITIs, old age homes and hospitals."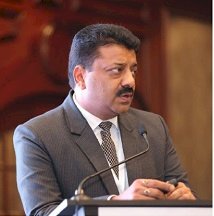 -Ar. Sanjay Goel, Director Ludhiana Smart City Limited, Chairman IIA Punjab Chapter
"The annual financial budget presented by the Government of Punjab. Dr. Samra described this budget as a step in the right direction for the educational sector by virtue of the 6% increase in the allotment of budget funds. Principal Dr. Samra lauded the government's decision to grant free education to all students up to Class 12 and the proposal to build 4,150 classrooms by spending Rs 100 crore. Dr Samra welcomed the announcement regarding a law college to be set up at Patti and an open university in Patiala to be named as Jagat Guru Nanak Dev Open University, along with 19 new ITIs to be established at a cost of Rs 75 crore; Rs 41 crore allocated for government polytechnics at 5 places and Rs 75 crore allotted for repair or unsafe school buildings. He appreciated the decision by to keep 10 Cr Rupees for the transportation facilities for students. Dr Samra urged the government of Punjab to implement speedily the aforementioned schemes and proposals for the welfare of the educational set up. On the whole, Principal Dr. Samra appreciated some of the key announcements made through this budget but pointed out the distinct lack of more funds for the higher educational sector and higher education institutions. Principal Dr. Samra has suggested a proper representation in the annual budget in terms of the release of grants and aids for research in the higher education sector and the regularization of services for the teaching community."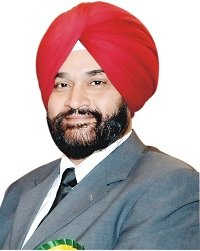 - Dr. Gurpinder Singh Samra, Principal Lyallpur Khalsa College, Jalandhar
"Special package for the electric vehicles such as e-rickshaws & e-loaders should have been there in budget like making them tax free or some type of subsidy should have been provided to encourage the use of e-vehicles, and save the environment.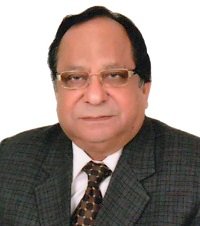 - K.K. Seth Chairman FICO
"This is a totally non industrial friendly budget. The government first of all should complete the Dhanansu Focal Point, only then think of new opportunities. Despite of adding subsidies to PSPCL, industry is not getting power at Rs.5/- per unit."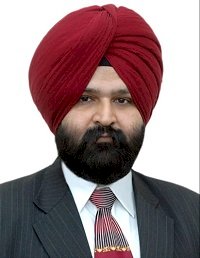 - Gurmeet Singh Kular, President, FICO  
"Some special package for the Technology Upgradation of the Bicycle Industry should have been provided, as bicycle Industry is the mother industry of Punjab, and India is the 2nd largest manufacturer of bicycles in world due to the major contribution of Punjab. Also there is not any special package for the MSME sector nor any package to encourage the ease of doing business."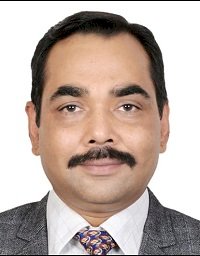 - Rajeev Jain, General Secretary, FICO
Captain Govt. Budget 2020-21 is "Hopeless Budget". This is the 4th Budget of Captain Amarinder Singh Govt. The Congress Govt. has  failed to fulfill, during these 4 Budgets, the promises made in the Election Manifesto of 2017 Punjab Assembly Election. In the Congress Election Manifesto Farmers were promised for the waiver of Rs. 90,000 crore debt but in the present Budget only Rs. 520 crore has been allocated for this purpose. Out of the 4 D.A. Installments, only one D.A. Installment  has been promised. Rs. 100 Crore has been allocated for the purchase of Smart Phones. This amount is too meagre to be able to provide Smart Phones to all youth. Neither the Urban people are satisfied nor rural ones. Thus the foresaid Budget -2020-21 is totally hopeless."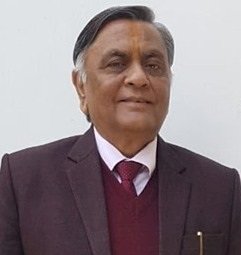 - Manoranjan Kalia Former Minister Punjab
 
"It has fully come up to the expectations of the people of Punjab. "The budget has addressed all the issues so efficiently that it will re-launch Punjab on the trajectory of growth and progress once again. 
I congratulated and thank both the Chief Minister Capt Amarinder Singh as well as Finance Minister Manpreet Singh Badal for including the four laning of the Guru Teg Bahadur Marg between Banga and Anandpur Sahib in the budget and allocated funds for the same. 
The previous Akali-BJP government had played a deceit with the people by merely getting the foundation stone of the project laid down by the union Road Transport Minister Nitin Gadkari ahead of the Lok Sabha elections. When I followed it up after getting elected and inquired from Gadkari, he learnt that there were no funds allocated for the project and it was just an election stunt. 
After the refusal by the central government, I then took up the matter with the Chief Minister Capt Amarinder Singh who was kind enough to ensure budgetary provision for this project through the Finance Minister Badal. 
I have a special word of thanks for the Chief Principal Secretary to the Chief Minister, Suresh Kumar, without whose help and support, he said, it would not have been possible.
I also welcomed the budgetary provision for the setting up of an agriculture college in Balachaur that falls in his parliamentary constituency of Sri Anandpur Sahib.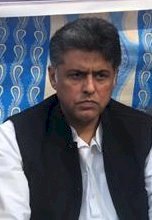 - Sri Anandpur Sahib MP and National Spokesperson of the Congress, Manish Tewari 
 
"The Punjab Budget once again failed to give any relief to the sinking Industry of Punjab. 
No additional support provided to the Industry for pending VAT refunds or for a better infrastructure. In the proposed 131 crore expenditure to Focal Points, the name of Ludhiana is missing. Even the minister informed that already 22 crore development works going on in Ludhiana Phase 4, Jalandhar, Bathinda and Mandi Gobindgarh. Whereas there are 8 Phases of focal Points in Ludhiana and five other industrial areas. 
The height of corruption in VAT department is proved from the statement of finance minister which states that the number of pending assessment cases from 2013-14 to 2016-17 is 124000 and even after exempting the small traders with new assessment policy there will be 30000 cases pending with the department and department will clear 8000 cases every year. Its been almost three year of introduction of GST and still 124000 cases are pending with the department. That shows the height of corruption in the state. 
The finance minister also admitted in the budget that Industrial subsidies of year  1978, 1987, 1992, 1996 and 2003 are still pending. This shows the concern of the state toward industries that it took more than 20 to 40 years to clear subsidies to the Industry. This is the reason that industry is showing no interest in Investment Schemes of State Government. The claims of New Investment of new investment of 57735 crore is as fake as the claim of providing 2 lakh new jobs in Industry. Whereas the fact is that huge unemployment is increasing in the Industry due to recession. 
The proposal of New Industrial Mega Parks in Ludhiana Bathinda Rajpura and Fathegarh seems useless as the existing Industry is sinking and government have no plan to save the existing Industry. 
Most of the budget speech part is covered with the investment policy and ease of doing proposals, which is never a part of budget. 
In the budget speech the Finance Minister is boasting about the very high Gross State Domestic Product of Punjab is 574760 Crores which will increase to 644326 crores in 2020-21 but If this is the situation in state then why the state is having the deficit GST income and it has depend upon the compensation from the Central Government against his tax deficits. 
The loan load is sky rocketing in the state which presently is 228906 croes and proposed to increase to 248236 crores by 2020-21.
The state and its economy can never grow as the state has to pay 95716 crores as its non-capital expenditures such as salaries pensions and interest on loans. Whereas the capital expenditure is merely 10280 crores. The more shocking fact is that in the year 2019-20 the capital expenditure was 19641 crores which will come down to 10280 crores during 2020-21.  The budget deficit of 18828 crores for a small state like Punjab is too high."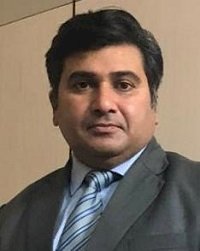 -Badish Jindal, National President, All Industries and Trade Forum 
"In the Punjab's General Budge presented on Friday by the Finance Minister, Manpreet Singh in the Assembly, Ferozepur got the lion's share among the projects, which will not only boost the border district but also create many opportunities, including employment. I express my gratitude to Chief Minister Capt Amarinder Singh on the budgetary arrangements made for Ferozepur in the annual budget.
Some major projects will be brought in Ferozepur to promote tourism infrastructure, rail-road infrastructure and healthcare infrastructure for which provisions for the funds have been made in the budge. 
Among the three projects, the budgetary provision for emperor bridge (also known as glass bridge) will be a fillip to boost the tourism  infrastructure in the border district besides other tourism centric projects i.e. elevation of infrastructure at Harike wetland. The MLA further stated that a whopping amount of Rs.20 crore to be estimated cost of this project, of which a transparent glass bridge will be constructed at Hussainiwala Lake and people will pass through this bridge, to pay tributes to the martyrs at Martyrs' Memorial of Shaheed Bhagat Singh, Rajguru and Sukhdev.
While passing through the bridge, there will be a thrilling experience, which is set to push the tourism related activities in Feozepur in right earnest.
Similarly, a sum of Rs. 100 Crore has been secured under border area development scheme and Ferozepur district will get its share for the development of border areas adding the MLA further added that a grant of Rs. One Crore will be spent for opening up an institute to provide training for the various competitive exams to the  students of border district Ferozepur.
 
Likewise, two more  major projects have been cleared in the budget to strengthen rail and road infrastructure in Ferozepu.  Ferozepur-Patti rail link was a long plending demand of the people of Ferozepur for which Rs.50 crore has been allocated by the state government. The Firozpur-Patti rail link was a long-pending demand of the people of Firozpur. With the creation of this rail link, the connectivity of Ferozepur will be straightened to the port of Maharashtra and Gujarat. Apart from this, people will get easy train journey to reach all the religious sites including Amritsar's Sri Darbar Sahib, Jallianwala Bagh, Sri Ram Tirath, Wagha border, Amritsar International Airport and many more places.
The link will shorten the distance between the two neighbouring districts besides linking Punjab with the trade capitals of Gujarat and Maharashtra. This track, when constructed, will connect two important regions of the state — Malwa and Majha. It will reduce the distance between Ferozepur and Amritsar from 118 Km to 86 km. Besides, the distance between Amritsar and Mumbai will be shortened by 240 km.
This will not only create employment opportunities but also increase the business. Farmers will be able to transport their crops in the mandis of Maharashtra in a short time, said the MLA.
The provision for the funds for Faridkot-Ferozepur road have also been made in the budget which will make the journey safe and easier. 
The land for the PGI has already been transferred to the PGI Management and government has promised to provide any further assistance needed for this centre. He said that with the start of PGI in Ferozepur, the people will get high quality health facilities besides it will open avenue of employment to the youths and business to the people of the area.
With the cooperation and best wishes, these projects would not have been possible in Ferozepur."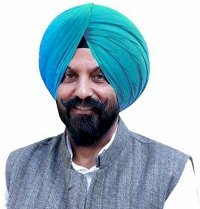 - Parminder Singh Pinki, MLA, Ferozepur
"I thank Chief Minister Capt Amarinder Singh and Finance Minister Manpreet Singh Badal for allocating funds for new development projects as well as announcing new projects for district Ludhiana in budget 2020-21.
The Punjab government has announced to establish a Thalassemia centre to provide Ayurvedic therapy to thalassemia patients at Government Ayurvedic Hospital, Model Gram, Ludhiana. The Government has also made budgetary sanction for rejuvenation of Budha Nullah in Ludhiana in a phased manner whereby in the first phase augmentation and refurbishment of sewage treatment facility shall be undertaken at a cost Rs. 650 crore.
The Finance Minister has also proposed for construction of bridge from village Noor Mahal- Dhagara, Jalandhar to village Bhundri, Ludhiana. Also, during 2020-21, Rs. 35 crore has been allocated for land acquisition and construction of ROBs /RUBs for the Dedicated Freight Corridor Rail Line from Rajpura to Ludhiana which will spur economic activity in the region.
To standardise and demonstrate the latest floriculture technologies suitable to Punjab's conditions, the Punjab government has announced a project for establishing a Centre of Excellence of Floriculture under Indo-Dutch Work plan is in progress at Doraha, Ludhiana. To protect livestock against contagious diseases, Punjab Veterinary Vaccine Institute, Ludhiana will be upgraded at a cost of Rs. 32 crore.
The state government has announced construction of three new Industrial Training Institutes (ITIs) in Raikot, Machhiwara and Ladhowal towns of district. With special emphasis on meeting the challenges of bad ambient air quality, ground water depletion and sanitation, the government has proposed an allocation of Rs. 104 crore for Ludhiana."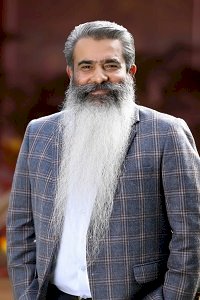 - Bharat Bhushan Ashu, Punjab Food, Civil Supplies & Consumer Affairs Minister
 
"I thank the state government for a special allocation of Rs 3 crore for the construction of a new Government Senior Secondary School at Kidwai Nagar, Ludhiana."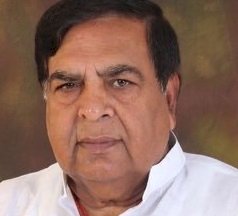 - Surinder Dawar, MLA, Ludhiana (Central)
 
"The Budget was nothing but a document of deceit and a U-turn on the promises made by Punjab Chief Minister Capt Amarinder Singh and the Congress party ahead of 2017 general elections.
The budget proposals have disappointed the youth, homemakers, dalits, farmers and other sections of the society.  It offers nothing for any section of the society. 
I remind Finance Minister Manpreet Badal of the promises made to the people of the state and said it would have been better, had he gone through the Manifesto before trying to fool the people of the state fourth time in a row.
The Congress which had promised 'Ghar Ghar Rozgaar' to the youth of Punjab had failed to honour its commitment of Rs.2500 as unemployment allowance to the youth till they get the job.
The budget steers clear of all the basic issues of various sections.  The Finance Minister has not cared to provide relief to any section. "The people feel fleeced at the hands of Amarinder government.  With highly imbalanced and impractical proposals this budget is going to prove a hurdle in the progress of the state, he said.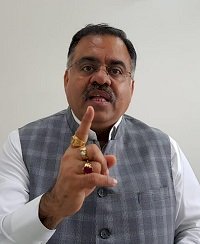 - Tarun Chugh, the national secretary of the BJP