See Now Brand Ambassador Amitabh Bachchan launches next phase of eye care campaign
This campaign has been launched in over 30 districts across UP to end avoidable blindness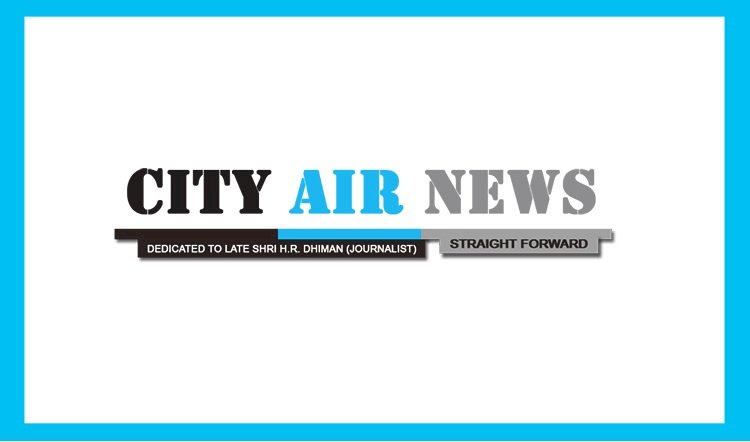 New Delhi: Shri Amitabh Bachchan has launched an expansion of his See Now campaign in over 30 districts across Uttar Pradesh to end avoidable blindness. He has said, "The single most important thing you can do for the future of your family, your community and your country, is to go and get your vision checked. Vision loss has an impact on your personal life, but it also impacts our economy. And the only way to ensure that you can see the future of your family and India, is to get your vision checked"
With 550 million Indians suffering from poor vision, the impacts to the Indian economy through lost productivity has been estimated in the tens of billions of dollars - with a much larger impact occurring to the personal lives and families of those people. To increase awareness of eye healthcare and drive service uptake in Uttar Pradesh, The See Now campaign has been launched in 34 districts across UP, with Shri. Amitabh Bachhan as the brand ambassador. A pilot phase of this campaign ran earlier in 2019 and covered only 5 districts, the success and direct need for such services has prompted all those involved to dive deeper during phase 2.
The campaign, which is now in its second phase will be running from the 6th of February 2020 till 15th March 2020, during which implementation partners will be setting up 260 eye health centers in the form of general community camps as well as screening 50,000 school students.
The districts include, Saharanpur, Bijnor, Amroha (JP Nagar), Sambhal, Rampur, Farrukhabad, Kannauj, Hardoi, Shajahanpur, Muzaffarnagar, Hamirpur, Mirzapur, Unnao, Fatehpur, Kasganj, Lakhimpur Kheri, Sitapur, Prayagraj, Kaushambi, Banda, Chitrakoot, Mahoba, Pratapgarh, Raebareli, Jalaun, Jhansi, Lucknow, Agra, Mathura, Kanpur Nagar, Kanpur Dehat, Auraiya, Etawah, Moradabad, Saharanpur, Kannauj, Hardoi, Shajahanpur, Muzaffarnagar.
Residents in these districts are being informed and reached out via different channels such as radio, television, billboards, door to door campaigning and even have access to a missed call number and call center arrangements through which they can receive further information on the eye camp and centers closest to them. The main objective of the campaign is to provide quality eye care to vulnerable and marginalised groups and highlight the urgency and importance of good vision, regular eye checkup, eye care and also breaking the myths and stigma around wearing spectacles and glasses.
Shocking statistics around eye health care in India have set the stage for this much needed campaign. According to a survey, 53.2 crore people in India need vision correction, out of which only 17 crore people are able to access treatment. Most of these impacted people come from the lowest strata of society. 80% of India's population suffering from blindness comes from rural areas where every 250,000 people have access to only one ophthalmologist. The differences in gender are also stark, 67% of total eye patients are women and they reach 40% fewer eye services than men.
Poor eye health also has a number of negative social and economic externalities that are often not accounted for -
●About half of the drivers have vision impairment which can be a big question mark on public safety
●Women do not have equal access to eye health centers as compared to men and this has the potential to widen the gender gap in society
●Eye diseases are the second biggest factor in children's reading and writing problems. This directly has implications on not just their future but the future of their families as well as the nation.
●Annual productivity took a hit of $ 37 billion due to eye diseases.
The first step towards lies in raising awareness on the issues around eye health care and the urgency associated with this. Amitabh Bachchan pledged his support to the campaign by  urging people to get their eyes checked at registered camps and at government recognized centers. He himself wears eye-glasses and wants people to see him and be encouraged to use vision correction solutions such as spectacles.
The See Now campaign has been made possible through collaboration by renowned organisations and corporate partners across the eye health sector, including The Fred Hollows Foundation, Essilors Social Impact Fund Vision for Life, SightSavers, Sadguru, Indian Vision Institute, Operation Eyesight Universal, Mission for Vision and VisionSpring - among other local partners.
The Fred Hollows Foundation Deputy CEO Nick Martin said he was encouraged by the response from the phase one pilot in Uttar Pradesh last year. "The campaign resulted in an increase in eye screenings across our partner eye camps and more people attended camps in Lucknow. "With the support of our partners on the ground for this latest campaign, we can ensure more people are able to work, provide for their families and improve their quality of life."
Commenting on the launch, Jayanth Bhuvaraghan, Chief Mission Officer, Essilor International and Essilor Luxottica said: "Raising awareness about eye health is critical to our ambition to eliminate poor vision from the world in a generation. The support of Amitabh Bachhan for the cause and working with The Fred Hollows Foundation and other like-minded organisations, gives us the collaborative confidence and energy to achieve even greater reach and awareness with See Now."