Self motivation is the key to success: BK Manish Rana
Workshop on topic "communicating with myself"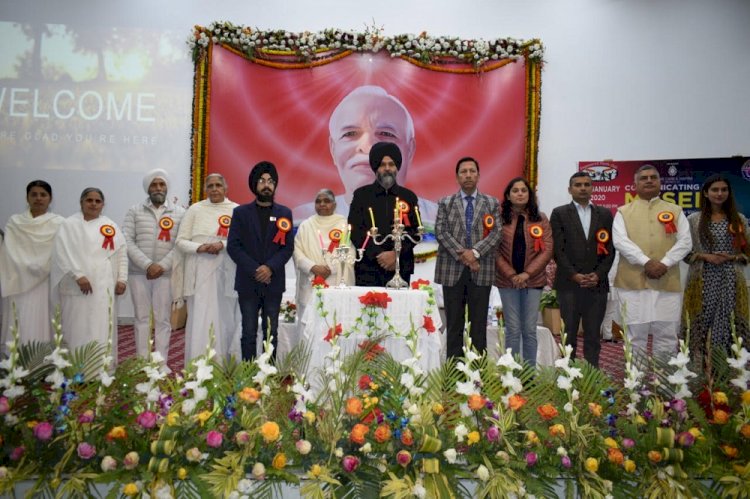 Ludhiana: Youth Wing of Brahmakumaris Ishwarya Vishav Vidhyala Ludhiana organised a workshop on the topic "Communicating with myself" on 26th January 2020 at Vishav Shanti Sadan Jhande, Ludhiana, under guidance of center incharge B.K Saras didi.
Various programmes offered by youth wing includes subjects such as self-empowerment, self-management, positive thinking, meditation, practical spirituality and organisational leadership. These programmes, courses and retreats focus on achieving long-term lasting changes in attitude, behaviour and lifestyles. The Youth Wing has been designing national projects to spread the message of positivity and the power of meditation in order to ignite youths to create a better world by awakening them towards spirituality and values.
Objective of this workshop was to impart education in moral, social and spiritual values to promote peace and harmony and make the world a better place to live in.
This workshop was specifically arranged for todays youth and consist of motivational talk by sister BK Dr Seema , brother B.K. Manish Rana on the topic "communicating with myself" spiritual games, Panel session with dignitaries Mr.Anmol Kwatra and Mr.Gauravdeep Singh, music and dance performaces etc.
Various Guests and VIPs of the event included. Mr.Gurmeet Singh Kular (Chairman Darshan Group of companies),
Mr.Sandeep Sharma ( SP Ludhiana),
Mr. Naresh Kumar (Dy Commandant Indo Tibetan Border Police), Mr.Anmol Kwatra( Founder we don't accept money and things),Gauravdeep Singh( Founder Initiators of change) and Ms.Bhavdeep Kaur( Most Innovative designer and artist).
BK.Manish Brother made the audience awared about power of our subconscious mind and how with the help of positive visualisation one can acheive their goals.
BK. Seema sister in very few words elaborated about the originality of human being i.e " who Am I " and she beautifully explained the method of establishing and experiencing all relationships with supreme soul.
Mr.Gurmeet Singh Kular appreciated the efforts of Brahmakumaris for their arrangements in organising this Youth workshop.
Youth enjoyed this workshop and felt peaceful vibrations of the place.
In the end Godly gifts were distributed to all the Guests and Participants by BK sister Saras and BK sister Sushma.