Small town girl, Rupsa Batabyal continues to create history with her dance moves on Super Dancer Chapter 3
Author(s): City Air NewsRupsa and Katrina Kaif. "Super Dancer kid's aren't creating history they are creating the future" declared the iconic and evergreen actress Zeenat Aman after watching Kolkata's 6 year old, Rupsa Batabyal's fantabulous...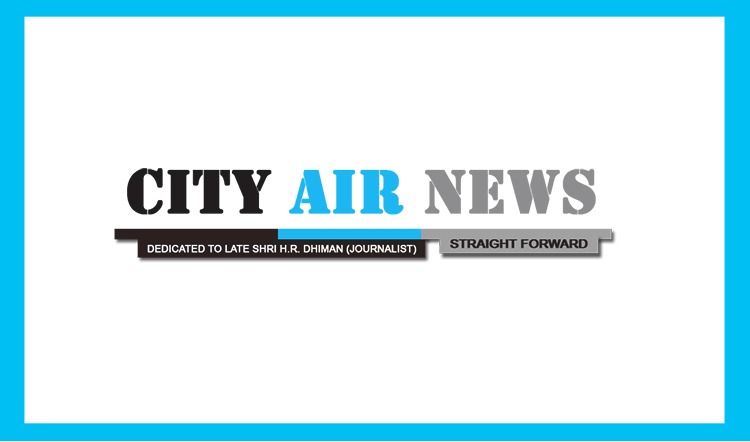 "Super Dancer kid's aren't creating history they are creating the future" declared the iconic and evergreen actress Zeenat Aman after watching Kolkata's 6 year old, Rupsa Batabyal's fantabulous performance on the sets of Sony Entertainment Television's kid's dance reality show, Super Dancer Chapter 3. The youngest contestant on the show has won million hearts and has gathered immense fan following across the nation with 47.7k Instagram followers in a very short span. Week on week, Rupsa has amazed the eminent guests on the show namely, Rekha, Mithun Chakraborty, Waheeda Rehman, Asha Parekh, Katrina Kaif, Salman Khan and many more along with the show judges, Shilpa Shetty Kundra, Geeta Kapoor and Anurag Basu.
When Shilpa Shetty bowed down to Rupsa doing by doing the Shashtang paranam! "Today I declare that I don't know dancing", expressed Shilpa Shetty Kundra in shock in one of episodes of the show when the dancing angel Rupsa and her Super Guru Nishant performed on the popular song, 'Jati Hoon Mein Jaldi Hein Kya' sung by Kumar Sanu and Alka Yagni. Shilpa couldn't resist herself but go on stage, bow down and touch Rupsa's feet. The dazzling moves and thumkas of little Rupsa made everyone reminisce Kajol's moves in the original song of Bazigar. The way she stepped into the shoes of Kajol was breathtaking for everyone who watched her perform.
When Bollywood's Dancing Diva Rekha imitated Rupsa's expressions. "Rupsa, it should be me who needs to learn from you and I see my impression in you." Expressed Rekha who was completely amazed by the world-class expressions Rupsa gave on the song 'Maa Shero Wali' from Bacchan's movie 'Suhag'. This was definitely the biggest compliment coming from the evergreen star and it was a moment to be forever cherished.
When Rupsa was connoted to ace dance choreographer Saroj Khan and dancing angel Helen. "I never thought that someone could ever match the charm of Helen. But today, I feel Rupsa very well resembles Helen", expressed Shilpa Shetty Kundra on one of the episode of the show. She even commented, "There are two types of people. One who performs with the body and the other who performs with all heart and soul. Rupsa is able to bring out the best performances because she performed with her soul." When it came to mega Bollywood star Salman Khan, he said that little Rupsa's performance reminded him of ace dance choreographer Saroj Khan. He commented by saying, "Rupsa has a soul of Saroj Khan".
Times when Rupsa was Super Se Bhi Upar than her Super Guru Nishant. When Disco King Mithun Chakraborty made a comeback on television and the first appearance was on the sets of Super Dancer Chapter 3, he was shocked to see the energy and grit with which Rupsa performed on his famous song, 'Julie.' He went on to say, "I am frankly speaking I didn't even see Nishant performing. In the entire performance, I was just watching Rupsa and nobody else." This was the time when the girl performed even better than her super Guru Nishant for whom it was a proud moment.
When Rupsa was sponsored by Mika Singh and a Delhi fan for her education and dance training. "Rupsa has such a beautiful talent a such small age. When her mom shared that they come from the background where girls are stereotyped, it really touched my heart because she is a God gifted child, her talent is unmatchable. I want to sponsor her education, so that she grows more and achieves even more." Expressed Mika Singh when he saw Rupsa performing Laavni on his song 'Ladki ankh mare'.
Moreover, from Dil-wallon-ki-Delhi'. One of the Director's of Step Industries Pvt. Ltd - Mr. Sunil Tayal came all the way to watch Rupsa's performance in Mumbai. In a conversation he mentioned, "While the little girl is immensely talented and has a great future in front of her, I also realized that she needs financial security. I don't want her to compromise on her talent or education to miss out on opportunities that can take her places. I have always believed that if one has the means to help someone in need, you should go ahead and do it. I want to sponsor Rupsa's education, dance training and if I get an opportunity, settle her well and do her kanyadan."
This clearly spells that Rupsa may give a tough competition too all the other contestants who will now have to pull their dancing shoes and put their best foot forward. As the show is on the verge of its finale, it's time for the audiences to vote for the potential contestant and help them win the coveted title of, 'Dance ka Kal'. The viewers can download the Sony Liv app and vote their favourite contestant to help them make their position in Super 5.
Comments –
Guru Nishnat Bhat – Rupsa has a God gift talent. I have nurtured her talent to come up front. While training her during the entire season of Super Dancer, I started feeling responsible towards her and felt as if I am her father. Right from handling her mood swings to treating her with her favourite chocolate, I have to take care of every emotion she goes through so that she's always in a good mood as that has to translate into her performance. Considering she is only 6 years old, at times she gets nervous and tired of the hectic schedule. This is where I have to take a call and make sure she is motivated enough in order to bring out the best in her.
Mother Shivani Batabyal – I have come a long way fighting all the stereotypical boundaries that my family, neighbours and society had put in front of me. Initially, I had no clue how to direct Rupsa's talent but eventually things lined up on Rupsa's luck kitty! I am extremely blessed to have been gifted by such an amazing talented kid. Rupsa is a real 'Laxmi' of our house who has brought all the health and wealth with her.