Sony SAB refreshes brand philosophy with a strong belief that happy people make a happier World
Author(s): City Air NewsVaishali Sharma Head Marketing & Communications Sony Max Movies Cluster & Sony Sab. Unveils new campaign to showcase tagline 'Khushiyon Wali Feeling' On the back of strong growth numbers and taking its role as the...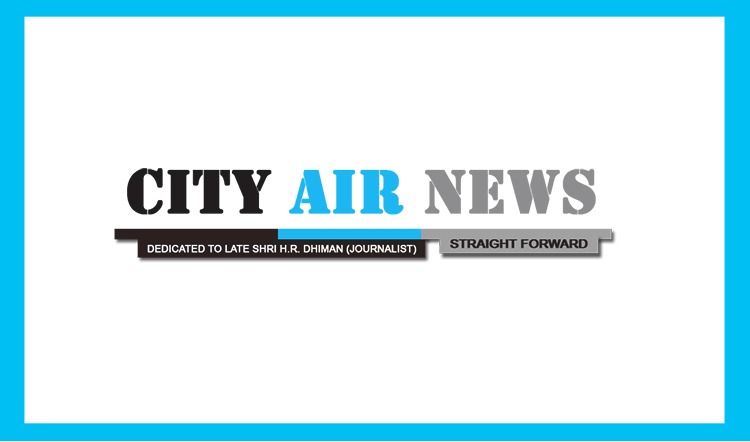 Unveils new campaign to showcase tagline 'Khushiyon Wali Feeling'
On the back of strong growth numbers and taking its role as the 'happiness enabler' further, Sony SAB, the brand, is now ready to redefine itself through a new philosophy which is driven on the insight that "jitni insaan ki khushi badhti hai, utni hee duniya mein insaniyat bhi badhti hai". Keeping this core thought in mind, Sony SAB has launched a brand campaign that signifies this key change with a new tagline 'Khushiyon Wali Feeling'.
Based on its deep understanding of the pulse of real India, Sony SAB has steadily created a niche for itself through captivating shows and characters, all geared towards bringing a smile to people's faces. With its impressive line-up of fresh programs and light-hearted values driven content ranging from daily family comedy to path breaking concepts, the channel is dedicated to promoting an enjoyable family-viewing experience and can truly be defined as the 'living room brand' with something to appeal to everyone in the family.
With the new brand philosophy Sony SAB will stand for a larger purpose in life, that of making people happy by bringing unforgettable moments and infinite experiences that lift the heart and free the minds of the viewers in turn making them better human beings. The three 60 seconder TVC's will creatively showcase the new brand tagline of 'Khushiyon Wali Feeling' through relatable everyday instances which reinforce the fact that happiness begets humanity. For instance, one film features a newly married couple who are not able to sit together on a flight because a grouchy passenger refuses to exchange seats. But when an unexpected happy encounter changes this co-passenger's disposition, he graciously offers his seat to the couple. Yet another film demonstrates how simple joys like the smile and giggles of a baby can transform a bad day into a happier one. The third film touches upon the importance of how receiving good news can turn someone's sullen mood into a cheerful one and in turn make the person more thoughtful about their actions towards others around them.
Sony SAB will soon be seen launching exciting new shows in the upcoming months which will further the brand's promise of helping spread happiness while continuing to entertain its audiences with its blockbuster shows such as the evergreen Taarak Mehta Ka Ooltah Chashmah, Tenali Rama which recently completed 500 episodes, Aladdin – Naam Toh Suna Hoga, Jijaji Chhat Per Hain and Bhakharwadi.
The TVC's are conceptualized by Contract and shot by Boot Polissh Films­­. The campaign launched on 10th July 2019 on-air. To promote the campaign, the channel is engaging in a massive television plan across news and regional channels (apart from its own TV network) for two weeks. The marketing plan also consists of a huge digital leg.
Neeraj Vyas, Business Head, Sony SAB, PAL and Sony MAX movie cluster says,"We are absolutely delighted to present an exciting new brand campaign which will usher in our new brand philosophy. We believe, this campaign will further help us strengthen our positioning as a brand that goes beyond just providing comedy content and will help us connect with our audiences on a much deeper level with a focus on wholesome happiness. These brand films truly reflect the very core of our brand which is built on showcasing light-hearted values driven content which makes people happy".
Vaishali Sharma, Marketing & Communications Head, Sony SAB, PAL and Sony MAX movie cluster says, "There are a few brands which are fortunate to have a strong emotional connect with its consumers. For Sony SAB, which is one such brand it is an apt opportunity to take a significant turn in the journey of its brand evolution. We as a brand, stand for a larger purpose in life, which is to bring content that will bring smiles on people's faces and enable them to take that joy forward. Our new campaign articulates this strong brand philosophy and encourages viewers to join us in making the world a happier place".
Sagar Mahabaleshwarkar, Chief Creative Officer, Contract Advertising (India) Pvt Ltd says, "The brief to us was simple – happiness is something that goes beyond comedy. It's about how people feel. People remember how they feel and that's what drives their own happiness and makes them into better people. And, when people are happy they are more likely to spread their happiness through simple acts of kindness. Taking this core thought forward, we have built these exciting brand videos with relatable situations and characters – something Sony SAB is known for. Weaving these two things together, I believe we have created something the viewers will completely resonate with."