STAR Plus presents the epic saga Mahabharat
Author(s): Dharam PalA story, a saga and ancient India's oldest and most revered epic - Mahabharat is all set to create its magic starting September 16, every Monday to Friday at 8.30 pm only on Star Plus. - Starting September 16th, Monday...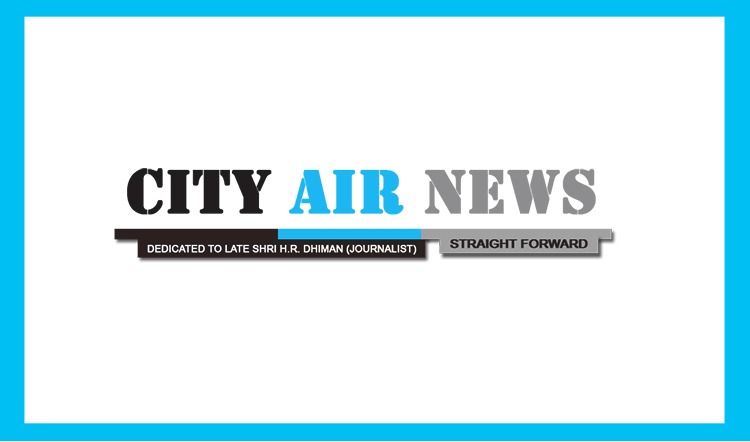 - Starting September 16th, Monday to Friday at 8.30 pm -
Television Welcomes The Biggest Stars in the History of Mankind!
Sansaar mein kathayein anek hain… par woh Mahagatha jisme vishwa ki saari kathayein chhippi hai… woh kewal ek hai… 'Mahabharat'
'Draupadi, Arjun, Bhishma, Shakuni, Gandhari, Satyavati'....have you heard of them? Do you know their epic story?  Chances are that the youth of this country may be unable to identify these iconic characters and the events in their life that led to an epic battle or even understand its relevance even in today's times! Keeping this in mind, Star Plus, the story teller to the nation, has taken up the task of taking this fascinating story of Mahabharat to the youth of this country. Produced by Siddharth Kumar Tewary's Swastik Productions, viewers will be amazed to see the grand sets, never seen before VFX, stunning locations and an ensemble cast. Starting this September 16th, get ready to watch the epic saga– Mahabharat in an all new avataar from Monday to Friday at 8.30 PM on Star Plus.
Combining modern technology with intense story-telling, Mahabharat aims to cultivate young audiences for this legendary saga which is considered the second longest epic of the world. Star Plus has invested heavily on production and scale to ensure that the most awaited show on Indian television presents a magnificent narrative and is a visual treat for audiences. Every detail of the show has been painstakingly put together, including the costumes, weapons and jewellery that have been designed after years of research!
Commenting on the show, Nikhil Madhok, Sr. Vice President, Marketing Star Plus said, "We wanted to introduce Mahabharat and its iconic characters to the new generation. We have consciously made a heavy investment into the content with great production values and mounted the show on a big canvas. But it's Mahabharat's epic characters, whose story will connect with our viewers and make this a must watch."
The magnum opus is supported by a stellar cast that includes like Puneet Issar (Parshuram), Sayantani Ghosh (Satyavati), Aarav Chaudhary (Bheeshma), Ratan Rajput (Amba), Shaheer Shaikh (Arjun), Saurabh Jain (Krishna), Pooja Sharma (Draupadi) and Praneet Bhatt (Shakuni) among others.
Talking about this ambitious project, Producer Siddharth Kumar Tewary said, "Every story has different shades. The beauty of storytelling is to justify a character and its action and graph without portraying him in black or white or a situation as right or wrong. While creating characters, we kept this in mind that this show is for today's audience and that every aspect of the story is relevant in today's times. It is an attempt to show the human side of every single character in the series, and reinterpret the old text without tampering with the sensibilities of the iconic story."
Commenting on Fortune's association with Mahabharat, Angshu Mallick, COO, Adani Wilmar Ltd said, "Mahabharat is the greatest story ever told. It bridges generations by appealing to both young and old, and watching it is fundamentally a bonding experience. We are delighted with the effort and way in which Star Plus is trying to get the younger audience to come and watch this show. This will further ensure that the whole family sits together in front of the TV. These are all values that Fortune cherishes, and to be associated with Mahabharat is a perfect fit for the brand."
With creative associations ranging from writer Salim Khan, noted author Devdutt Pattanaik, Oscar winning designer Bhanu Athaiya, music directors Ajay-Atul and Ismail Darbar, action director Ram Shetty and Omang Kumar as set designer on board, Mahabharat has already raised the bar.
Apart from Fortune and Ghari Detergent who are the presenting and powered by sponsors respectively, the other brands who have come on board as associate sponsors are Super Vasmol 33 Kesh Kala, Marvel Tea, Vinod Intelligent Cookware, Cycle Agarbatti, Lux Inferno, Syska LED Lights, Siyaram's and Eyetex Dazzler.
About Star
Star India has defined India's broadcast media for over two decades and is today one of the country's leading media and entertainment companies.
Star India broadcasts more than 40 channels in 7 languages, reaching more than 600 million viewers every week across India and 100 other countries. The network's channel portfolio includes Star Gold, Channel [V], Star World, Star Movies, Star Movies Action, Star Utsav, Life OK, Movies OK and Star Plus, India's No. 1 General Entertainment Channel.
It has a leading presence in regional broadcasting as well, through a bouquet of affiliate channels which includes Star Jalsha, Star Pravah, Asianet, Asianet Plus, Suvarna and Vijay.
Date:
Sunday, September 15, 2013