Strictly comply with Indian government instructions: CTA to Tibetans
CTA says, keep stationed wherever you are in this lockdown until further notice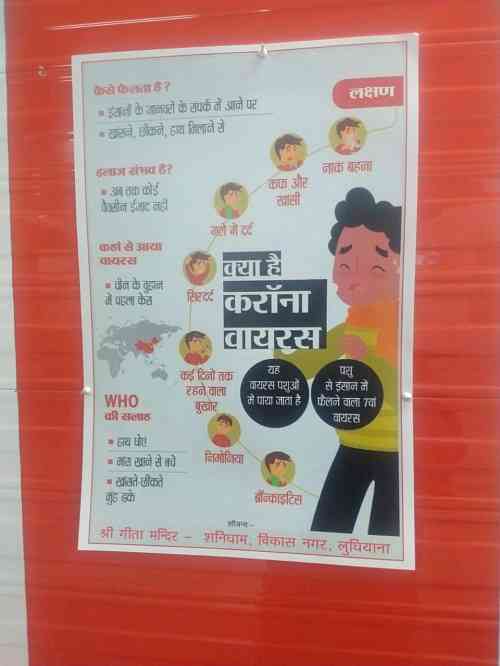 A symbolic photograph.


Dharamshala: In accordance with the guidelines issued by the Central Government as well as the Himachal Pradesh State Government, the Central Tibetan Administration (CTA) appeals to the Tibetans in Dharamshala and across India to strictly comply with the instructions of the concerned state authorities and keep stationed wherever you are in this lockdown until further notice.
"CTA has also encouraged remote working and telecommuting for a majority of its staff. Only those within the premises of the CTA headquarters shall attend work on an alternate shift,"said senior officer of CTA in Dharamshala.
It added that Should anyone seek to contact the offices of CTA for any concerns or queries, please call or email the respective offices and do not make physical appearances and walk-ins at any of the offices.
It released the detailed contacts of its 59 officers to facilitate seamless communication, a complete contact directory of the Tibetan settlement officers, Delek hospital doctors, SO secretaries are provided here. A directory of the seven departments of CTA and offices at the headquarters are provided here.
"We once again encourage the public to communicate their concerns via telephone, emails and observe the nationwide lockdown until further instruction," said officer. Dharamshala is the head quarter of Tibetan government CTA in exile in India.
It may be added here that the first casualty due to the Coronavirus in Himachal was on Monday when  a 69-year-old Tibetan of Mecleodganj , died in Medical  College and Hospital, Tanda, near  Dharamsala, and since then HP government has totally sealed Mecleodganj ,the main residential area of Tibetans in Dharamshala.
According to information, Tenzin Choden, who lived in McLeodganj area of Dharamsala, had returned from US on March 21. He had hired a  taxi from Indira Gandhi International Airport, Delhi, to Mcleodganj, the authorities claimed. After this death, the district administration has alerted Tibet's government in exile in Dharamsala, besides asking  it to quarantine and test all those in touch with Choden for the virus.
The district authorities also appealed the public  that  every person having a history of travel to a foreign country in the past 28 days must voluntarily disclose the information by contacting on telephone numbers 104 & 1077.