Taneira by Titan expands its footprint in India; launches its first store of Maharashtra in Pune
Author(s): City Air NewsL-R -- Rajeshwari Srinivasan COO Taneira, Actress Shruti Marathe and Jaswanth Thomas Retail Head Taneira. Pune, October 16, 2019: Expanding its footprint in the Indian sub-continent, Taneira the youngest brand from...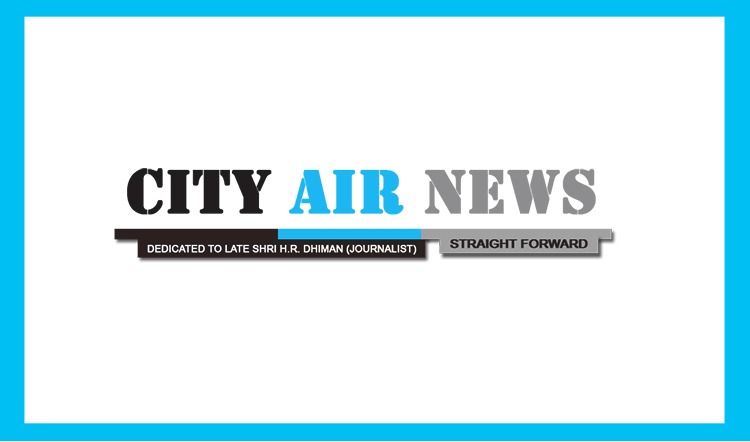 Pune, October 16, 2019: Expanding its footprint in the Indian sub-continent, Taneira the youngest brand from the house of Titan, today launched its first store of Maharashtra at Pushpak Park, Aundh, Pune in the presence of Ms.Rajeshwari Srinivasan, Chief Operating Officer, Taneira and the versatile actress Ms.Shruti Marathe who graced the event in an exquisitely Zari detailed Silk saree from Taneira.
Spread across 3600 sq. ft., the store is located at Ward no. 8, Pushpak Park, ITI Road and is the seventh store by Taneira in India. A well-lit airy space, Taneira's Aundh store basks beautifully in the natural sunlight streaming through multiple glass windows that adorn the walls. A high street stand-alone building, the store houses a vibrant range of handcrafted sarees from across the country. The collection at the store celebrates diverse textiles and craftsmanship of India ranging from exquisite Banarasi silks, rich Kanjeevarams including revival designs, Chanderis & Maheshwaris from Madhya Pradesh, Jamdanis from Bengal, Ikats from Gujarat, Andhra Pradesh, Orissa and a vast collection of Tussars, India's indigenous silk.
Speaking at the launch, Ms. Rajeshwari Srinivasan, Chief Operating Officer, Taneira said, "Given the reception our stores have received in Delhi, Bangalore and Hyderabad, we are looking forward to serving the fashionistas of Pune. Our engagement with Punekars with the introduction of trunk shows was much appreciated and we are excited to launch the 1st store of Maharashtra in Pune today. Taneira represents rich heritage of Indian textile weaving and crafts, handmade with pure and natural fabrics. Our Pune store will house handpicked collection from diverse weaving clusters of India some curated to the taste of our consumers and some designed in house. With this launch, we aim to target every woman of Pune who is unapologetically herself, comfortable in her skin; rooted yet progressive. She wears the saree out of choice, not compulsion and celebrates tradition but is not bound by it."
Designed using pure & natural materials, handmade by artisans across India, Taniera store is a destination in itself. The store boasts of experiential display of sarees, bridal & festive lehengas, fabrics and ready-to-wear blouses spread across various segments. Taneira's celebration of traditional Indian crafts in an upscale earthy setting that comes alive not only in the vibrancy of their product range, but also in the uniqueness of the store, designed by Auroville-based Dharmesh Jadeja, founder of the design firm Dustudio. A visual treat for the keen eye, this store reflects the magic of Indian textiles, motifs, landscape and culture.
The invite-only launch event saw visible excitement from the guests nestled in a myriad of hues and crafts interspersed with pleasant music and trays of savouries.
Date:
Thursday, October 17, 2019