Technology is a good servant but a dangerous master: Spiritual leader, Mata Amritanandamayi Devi
Author(s): City Air NewsActor Vidya Balan and Amma share a light moment on the occasion of Brahmasthanam Festival at Mata Amritanandamayi Ashram Nerul. Navi Mumbai, March 4, 2019: Spiritual leader, Mata Amritanandamayi Devi, popularly...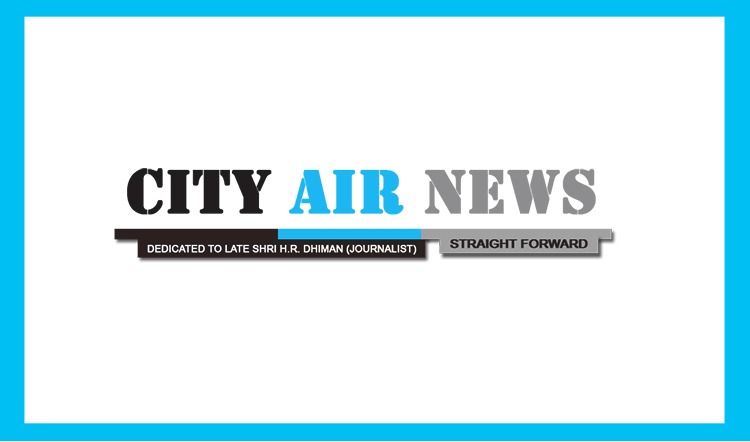 Navi Mumbai, March 4, 2019: Spiritual leader, Mata Amritanandamayi Devi, popularly known as 'Amma', today addressed thousands of Mumbaikars who had come to her Nerul ashram, in the presence of actor Vidya Balan, MLA Prashant Thakur and host of other prominent personalities.
On the first day of the Brahmasthanam Festival at her Ashram in Nerul, Navi Mumbai, Amma sang bhajans, conducted satsang and guided people in mediation and world-peace prayers along with her darshan—a loving, motherly embrace through which she has blessed millions of people throughout the world.
On the occasion, actor Vidya Balan along with Amma distributed sarees to the ladies of Ransai village in Panvel District, which is one of the 101 villages adopted by Amma.
Addressing the gathering, which was spread both inside and outside the Math, Amma said, "Technology is a good servant but a dangerous master. For many people, relationships have become confined to the numbers in the phone. We no longer value seeing each other face to face. When our relationships with the world are defined solely through machines, we pawn our very consciousness to the unconscious machine. We should use machines and love people. We must never allow the hallmark of our society to become 'Use people and love machines.'"
"The more space we create in our heart for others, the more happiness and contentment we feel. The law of the universe, and of life, is selflessness. This is why selfish and egoistic people are unable to enjoy life wholeheartedly and be happy: because their behaviour is out of tune with the law of the universe. Everything in this creation unfolds to the same tune and rhythm. Understanding this, when we align ourselves with this law, peace, happiness and prosperity automatically become ours," she added.
Speaking from the dais, Vidya Balan said, Amma is a feeling that cannot be expressed in words. I feel blessed to be in Amma's presence. I feel blessed to be touched by Amma. I feel blessed to be able to sit by her. I feel blessed to be able to talk in front of her. She has touched my life and all of our lives in such a deep, deep way that it has transformed us. I remember the first time I saw Amma I was in the third standard. Amma was visiting someone's house in Chembur and we had gone there. And I saw everyone hug her and cry. I was too little. I was wondering, 'Why is she is making everyone cry?' But then when I was embraced by her -- and over the years, with every embrace that I have got from Amma -- I know why we cry. Because as human beings all we want is to be accepted, and by that one embrace Amma shows us that we are worthy of acceptance, we are worthy of love. And that for me is a message beyond religion, beyond politics. Amma is the true embodiment of love. She leads by example doing so much good int he world. And I hope that with each embrace that she gives each one of us that we take back a little bit of that good and spread that smile, that love, whenever we come in touch with someone. That is how we will make this world the truly beautiful place that it deserves to be. Thank you, Amma. Thank you for everything from the bottom of our hearts."
For the past 20 years, the Nerul ashram has been holding a programme that feeds 500 poor people every Sunday and provides free medical care to those who require it. There is also a free hospice and medicine dispensary for the poor and terminally ill in Badlapur that the ashram has run since 1995. And since 2014, Amma has taken the hamlet of Ransai (near Panvel) under her wing, as part of the Amrita SeRVe programme to make 101 villages throughout India role models of empowerment and sustainability. Her ashram also provided shelter, free medicine and free healthcare in the wake of the 2005 Mumbai floods. Amma also offers its Vidyamritam Scholarships—an initiative to help curb farmer suicide—in Maharashtra as well.